No new COVID-19 deaths and 11 new cases have been announced this evening.
It takes the death toll in Ireland to 1,746 and the total number of confirmed cases to 25,638.
Health officials said 74% of the confirmed cases detected in the past two weeks were under the age of 45.
Meanwhile, 12% of cases were travel-related.
NEW: The Acting Chief Medical Officer tells me mandatory quarantine for people arriving into this country "would be a desired measure".

— Shane Beatty (@ShaneBeattyNews) July 13, 2020
Simple Measures Can Be The Game Changers
The acting Chief Medical Officer Dr Ronan Glynn had information of new research carried out on behalf of the Department of Health.
So it found that nearly 40% of the population now believes the worst of the pandemic is still ahead of us.
"This does not have to be the case," he said.
"Simple measures like hand washing, physical distancing, face coverings in appropriate settings."
"Cough/sneeze etiquette and watching out for symptoms are the crucial elements in suppressing COVID-19."
There has been a total of 1,746 #COVID19 related deaths in Ireland.

As of midnight Sunday 12th July, @hpscireland has been notified of 11 confirmed cases of #COVID19.

There is now a total of 25,638 confirmed cases of #COVID19 in Ireland. Validation resulted in 1 denotification.

— Department of Health (@roinnslainte) July 13, 2020
8 In 10 Say They Wear Face Coverings On Transport
The same study found that 81% of people who use public transport say they wear a face covering all the time, with 13% saying they wear one most of the time.
Meanwhile, 26% of people said they wear one every time they go shopping and 29% say they do so most of the time while shopping.
More than three quarters of people (78%) now think that there will be a second wave of the virus – up 30% since June.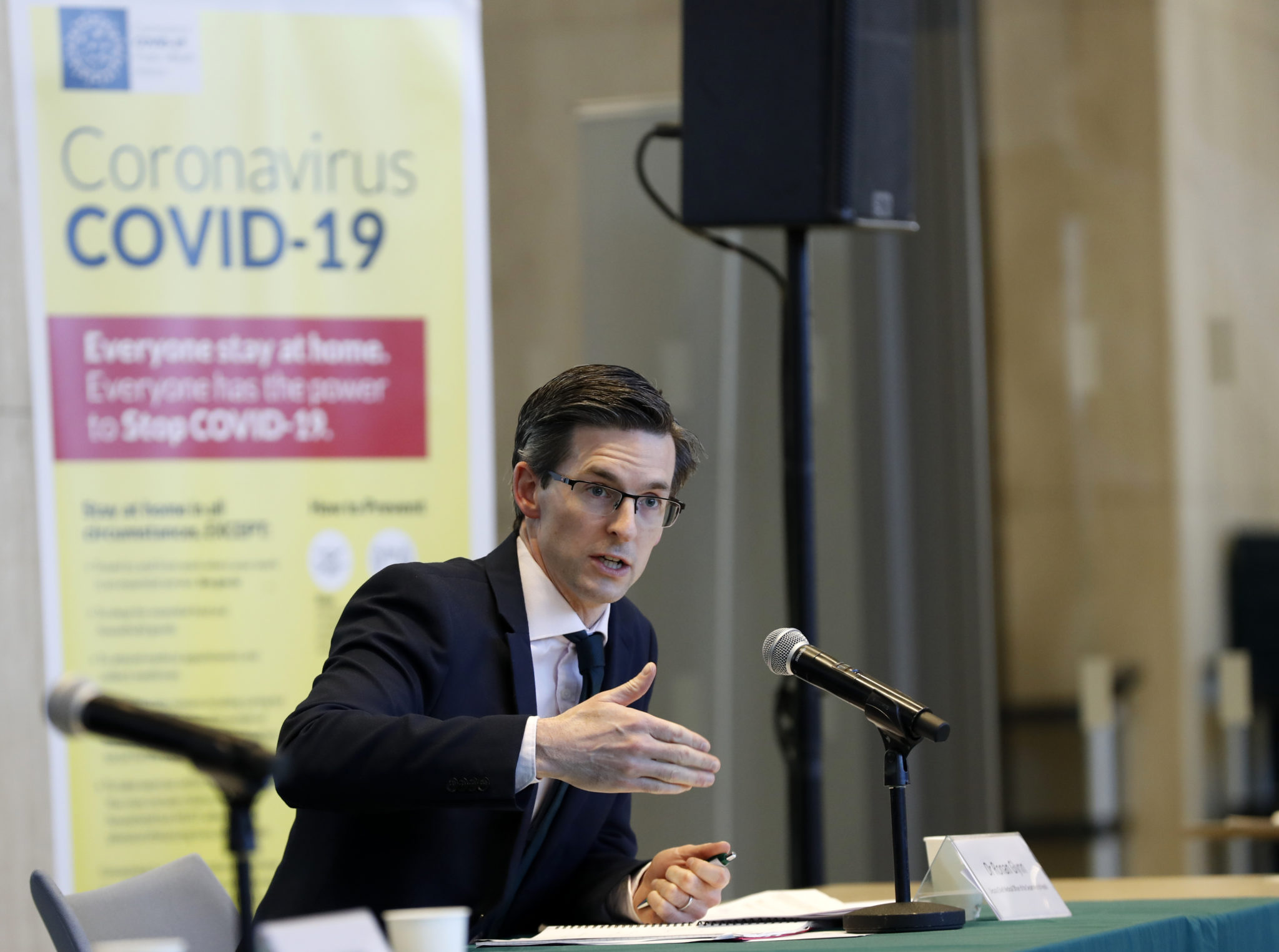 We Want To Find All Cases In Ireland
Dr Siobhan Ni Bhriain, Consultant Psychiatrist and Integrated Care Lead at the HSE said:
"As we see more cases and clusters emerge it is important that anyone experiencing symptoms isolates and contacts their GP."
"The aim is to find all cases of COVID-19 in Ireland"
"To isolate and contact trace them."
"Early reporting of symptoms and prompt testing helps us achieve this."