Gardaí believe "huge progress" has been made in the Ashling Murphy murder investigation in recent days.
They're waiting to speak to a suspect, who's currently being treated in hospital for a number of injuries.
The 23 year old primary school teacher was killed while jogging along the Grand Canal in Tullamore, Co. Offaly last Wednesday.
Garda divers are still searching the canal to find any weapon that might have been used in the attack.
Houses in Dublin and Offaly have also been searched as officers look for evidence in relation to the investigation.
Kevin Doyle, is the Head of News at Independent News and Media.
He says Gardaí are hoping to question the man in hospital as soon as possible:
"It's still not entirely sure whether they'll be ready to question him today."
"Well Gardaí are already and waiting, and they believe that they have substantial evidence to put to him."
"It's a matter really of whether the medical professionals are ready to release the man into their custody."
Key Focus
Conor Lally, crime and security editor with the Irish Times, this man is the key focus of the investigation:
"He presented to hospital, in the company of a relative of his, last Thursday evening."
"He really had wounds that he wasn't able to explain and the guards are waiting to speak to him."
"The process of crosschecking DNA from him with the DNA taken from the scene and off the mountain bike that was found at the scene is underway."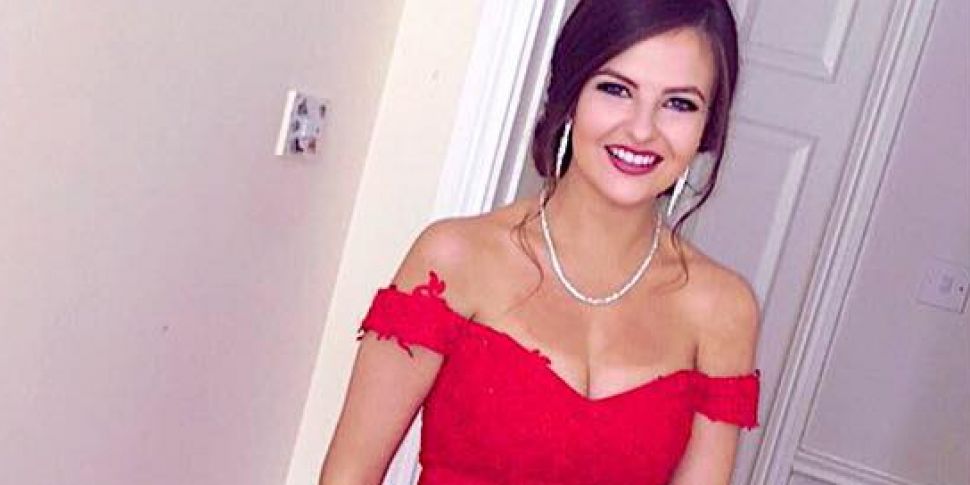 Funeral Arragements
Ashling Murphy will be laid to rest tomorrow morning.
The funeral will take place at St. Brigid's Church Mountbolus, near Tullamore.
Her loved ones have requested that family flowers be presented only, and that their house remain private for the day.
Father Michael Meade will be the chief celebrant at the mass.
Family and close friends will be in attendance.
The public can watch the service online at memoriallane.ie.
I've put the names Women's Aid recorded into one graphic. Since their records began in 1996, 244 women have died violently. Where the case has been resolved, 87% of women were killed by a man they knew while 13% of women by a stranger. I'd be writing to our government leaders 1/2 pic.twitter.com/YvJ1LWpZpQ

— Hazel Chu (@hazechu) January 16, 2022
We Should Not Tolerate This
The Justice Minister yesterday committed to a 'zero tolerance' situation for gender based violence.
The Government is due to introduce it's third five-year plan on the issue some time in March.
Minister Helen McEntee will be the lead figure in Government on it:
"We've all been guilty of accepting in some way, shape or form or tolerating forms of abuse."
"Be it inappropriate comments that are in WhatsApp groups or when we're out with friends.
"Not challenging where we see incidents or or actions or again comments."
"But also there's been a huge amount of talk around running and walking."
"I myself have often decided; Well, I'll go out for a walk at this time of the day or I'll go to this area because it'll be safer."
"That shouldn't be the case."
"What we've seen now is everybody, society coming together, to say this should not be the case."
"We should not tolerate this."
Thinking of Ashling and all women who are and have been victims of violence. We must come together to demand zero tolerance of violence against women. As Minister for Justice, I am working to ensure we have a society that does not tolerate this any longer. #VigilforAshling pic.twitter.com/KZlWpHAhJL

— Helen McEntee TD (@HMcEntee) January 14, 2022
Root and Branch Review
Meanwhile, Women's Aid says there needs to be a a root and branch review of how society addresses violence against women.
Women's Aid CEO Sarah Benson says the Government must look at all areas as part of the new strategy:
"And that really runs from everything from what we kind of refer to sometimes as casual or everyday sexism."
"To that kind of persistent, increasing pushing of boundaries."
"Which can be inappropriate touching, through to domestic violence, intimate partner abuse and then the more escalated levels of sexual and physical violence."
"Right up to and including the atrocious situations such as a femicide where women's lives are taken."
We remember each woman and everyone who loved her. #RememberStolenLives pic.twitter.com/t71lAdg7Cr

— Women's Aid Ireland (@Womens_Aid) January 15, 2022
Schools
The National Women's Council says schools should be obliged to teach boys about issues like consent and coercive control.
Director Orla O'Connor wants it to be an integral part of the strategy:
"Is there a strong piece that's addressing both masculinity, male behaviour, but also our whole understanding of issues like consent and coercive control."
"And there are countries who started at a very early age in terms of how you introduce those things."
"So I think that will be one of the tests of the strategy is to what extent those programmes are there."
Bystander Intervention
University College Cork runs a Bystander Intervention programme.
It educates students and staff about how best to intervene when they witness inappropriate behaviour or comments.
Professor Louise Crowley from UCC says failing to address sexist attitudes, communicates that the behaviour is acceptable:
"Making an intervention can be difficult for people."
"Intervention inhibition is entirely understandable."
"So we work with the participants to understand their fears."
"But also to realise that witnessing something and not speaking out about it means that you are part of the problem and that you are somewhat implicitly suggesting that that behaviour is OK."
"So we do try to cultivate that sense of personal responsibility and that desire to contribute to change."