The Taoiseach says the rent credit announced in the Budget last year is a permanent measure.
In October, it was announced renters can claim a 500 euro credit for the years 2022 to 2025 but it appears that's being extended.
About 400 thousand people are eligible for the relief, which was introduced to help ease the pressure of record high household costs.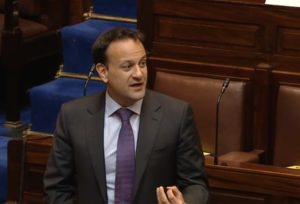 Permanent
Speaking in the Dáil today, Taoiseach Leo Varadkar listed the credit as a permanent cost of living support:
"€500 per renter per taxpayer, €1,000 for a couple."
The Taoiseach also urged people to apply (details here).
"These measures are all permanent, Deputy [Mary Lou McDonald], they don't end at the end of February."