In an emotional press conference, Andy Murray said he will compete in the Australian Open as the final tournament of his career at Wimbledon.
An emotional Andy Murray had to walk off before coming back to announce he's planning to retire because of his hip injury. pic.twitter.com/AMWP4UpkV9

— ESPN (@espn) January 11, 2019
The 31-year-old Tennis star admitted that he is in pain constantly due to a hip injury and that the sport is not fun anymore.
In an emotional statement Murray said;
I'm not sure I'm able to play through the pain for another four or five months. Obviously, I've been struggling for a long time. I've been in a lot of pain for about 20 months now. I've pretty much-done everything that I could to try and get my hip feeling better and it hasn't helped loads. I'm in a better place than I was six months ago but still in a lot of pain. It's been tough.
He continued;
I'm going to play. I can still play to a level. Not a level that I'm happy playing at. But it's not just that. The pain is too much really and I don't want to continue playing that way. During my training block, I spoke to my team and told them I can't keep doing this. I needed to have an end point because I was sort of playing with no idea when the pain was going to stop. I said to my team, look I think I can get through this until Wimbledon. That's where I'd like to stop playing. But I'm also not certain I'm able to do that.
He went on to say he could play for another five months if he chooses to get surgery;
Yes I think there's a chance of that for sure because I'm not sure I'm able to play through the pain for another four or five months, I have an option to have another operation, which is a little bit more severe than what I've had before in having my hip resurfaced, which will allow me to have a better quality of life and be out of pain. That's something I'm seriously considering right now. Some athletes have had that and gone back to competing but there's obviously no guarantees with that and the reason for having an operation like that is not to return to professional sport, it's just for a better quality of life.
His hip has given out but his heart hasn't here is some of Andy Murray's best moments on the court.
Winning the Junior US Open, 2004
Just after Murray's 17th birthday, Andy beat Ukranian Sergiy Stakhovsky in the US Open Boy's Singles final.
He told reporters at the time;
Hopefully I'll be playing at Wimbledon in the next four years, that's probably my main ambition.
Less than a year later he was living that dream.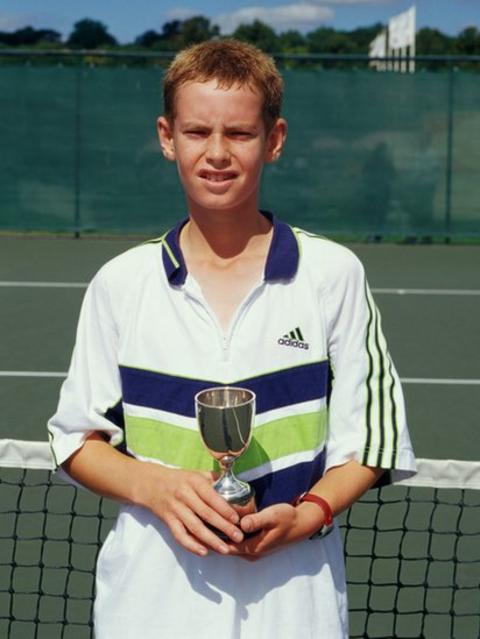 2012
2012 was a great year for Andy Murray as he won gold in the Olympic singles against Federer. He also picked up a silver medal in the mixed doubles.
In the same year, he went on to become US Champion in a difficult final against Novak Djokovic.
Winning Wimbledon, 2013
After 80 years the British finally had a Wimbledon champion.
Murray won the final against Novak Djokovic once again.
Winning Wimbledon...again, 2016
Just three years after becoming a British treasure, Murray did it again.
Defeating Canadian Milos Raonic in the final and winning the iconic tennis tournament for a second time.
Winning A Gold Olympic Medal AGAIN
Murray as he became a double Olympic gold medallist in 2016.
Defeating Argentinian Juan Martin Del Potro in four sets.
Becoming A Sir
Murray received the OBE for services to tennis in the 2013 honours list, following his US Open win.
Four years later he became a Sir, knighted for his tennis prowess and work as a Unicef UK ambassador.
Murray said he wanted to be known as Andy after becoming a Sir;
It sounds strange. Obviously, it's a big honour. But I'm more than happy just being known as Andy, that's fine by me.