Sex Education
SPIN's Sarina Bellissimo caught up with the cast of Netflix's Sex Education for a chat about season three.
Ncuti Gatwa and Aimee Lou Wood talked about what it was like filming a show like this in an era of social distancing.
While Asa Butterfield and Mimi Keene spoke about the emotional scenes and saying goodbye when filming wrapped.
Sex Education follows the story of a teenage boy with a sex therapist mother.
He teams up with a high school classmate to set up an underground sex therapy clinic at school.
In the upcoming third season, there's a new head teacher at the school.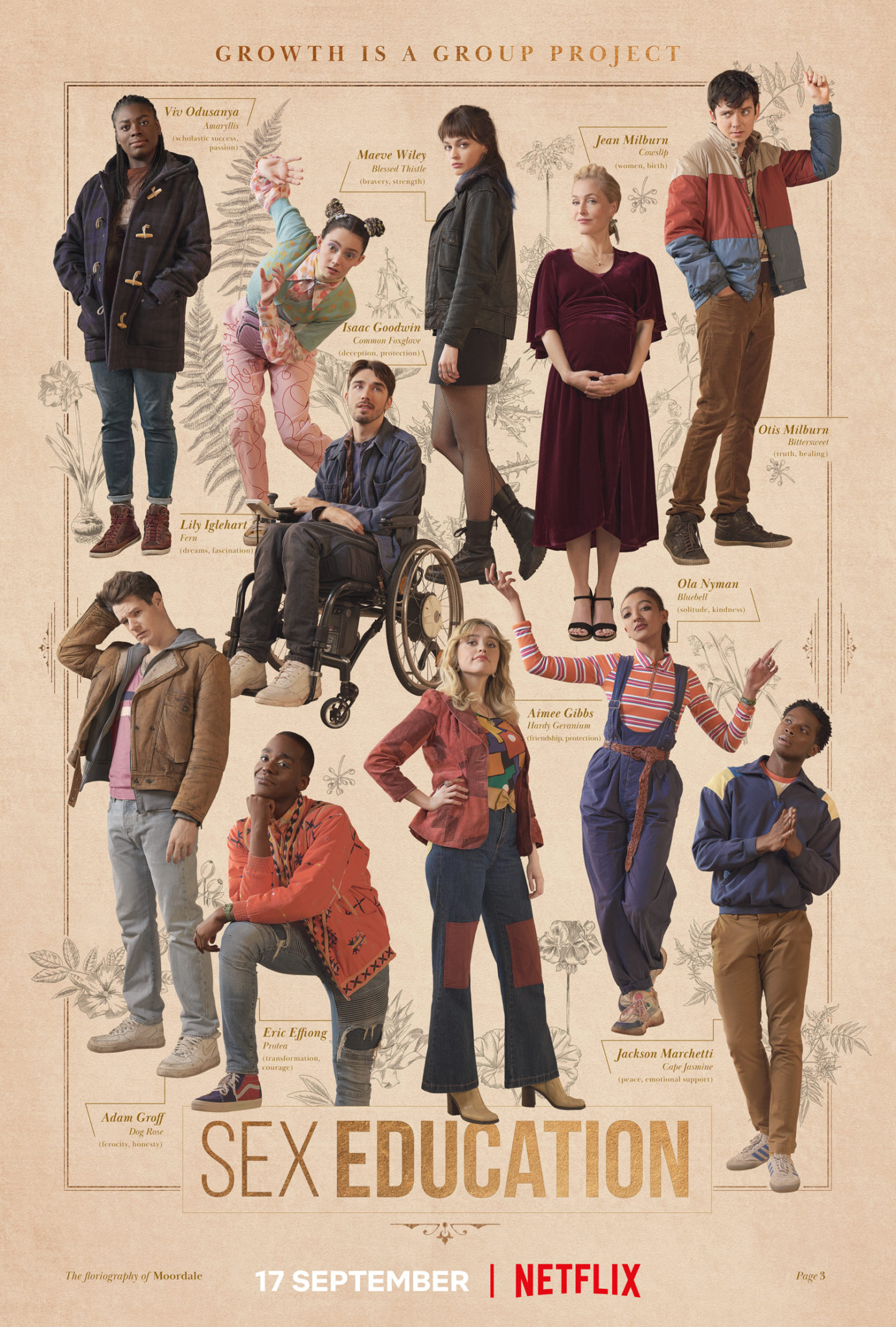 She takes on the mantle of trying to control a rambunctious student body as word of the, 'Sex School,' gets out.
Elsewhere, Otis attempts to hide his secret hookup... which will shock you!
Watch the full official trailer here:
Asa Butterfield & Mimi Keene
Sarina spoke to Ruby actress Mimi Keene about her character's progression throughout the series.
She said she didn't know her character had such a prominent role in this season until she was handed the script.
"I was really excited! It's a whole new side to Ruby that I get to explore and that the audience get to see."
Mimi added that while she finds it fun playing a mean person, "It's nice to do those emotional scenes and expand on the character in that way."
Sarina asked Otis actor Asa about how he copes with the emotional scenes, and he admitted they're harder than the physical ones.
"It's easy to get caught up in the comedy and all that so there were some scenes which I found particularly tough this season."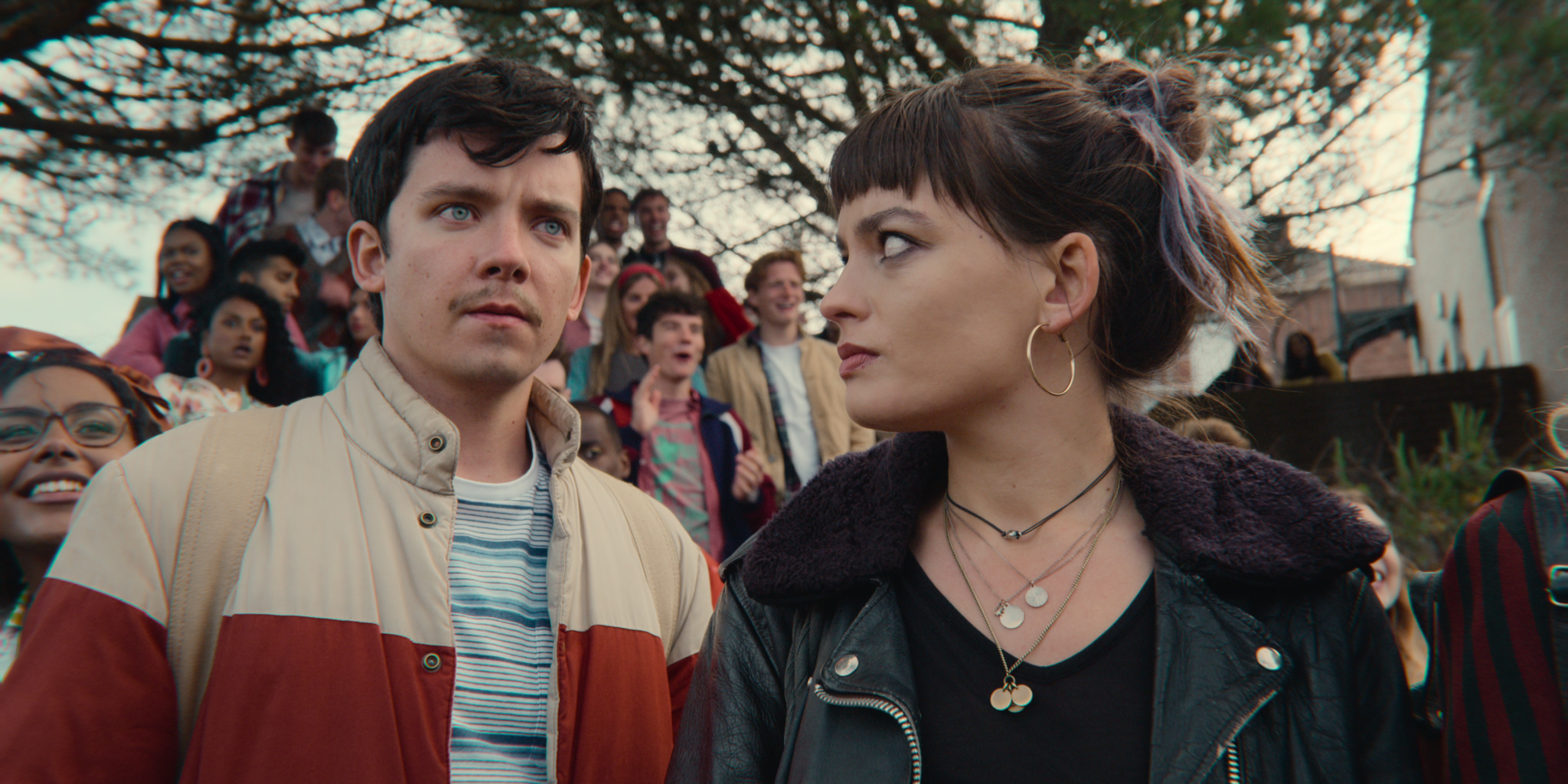 "It took a bit of time to figure out and work on... you give what you give... until you see it on the big screen hoping that it comes across."
Sarina asked Mimi if the tears stop flowing the minute the director calls cut.
She revealed, "while I'm in the scene and I'm doing it, I like to sort of stay in that place and keep it there... in order for it to come across authentic."
Mimi added that it's the best feeling when the scene's over and everyone's really happy with it.
Asa and Ruby also shared why this is such a fun job and how they feel having to say goodbye to their characters and mates on the show.
Watch the full interview here:
Ncuti Gatwa & Aimee Lou Wood
Sarina asked Eric actor Ncuti what it was like filming a show about sex education amid the pandemic.
He admitted it did, "slow things down. We have to block out and choreograph the intimate scenes before we do them."
The actor said they were all wearing masks and social distancing during this, so there was a lot of shouting across rooms.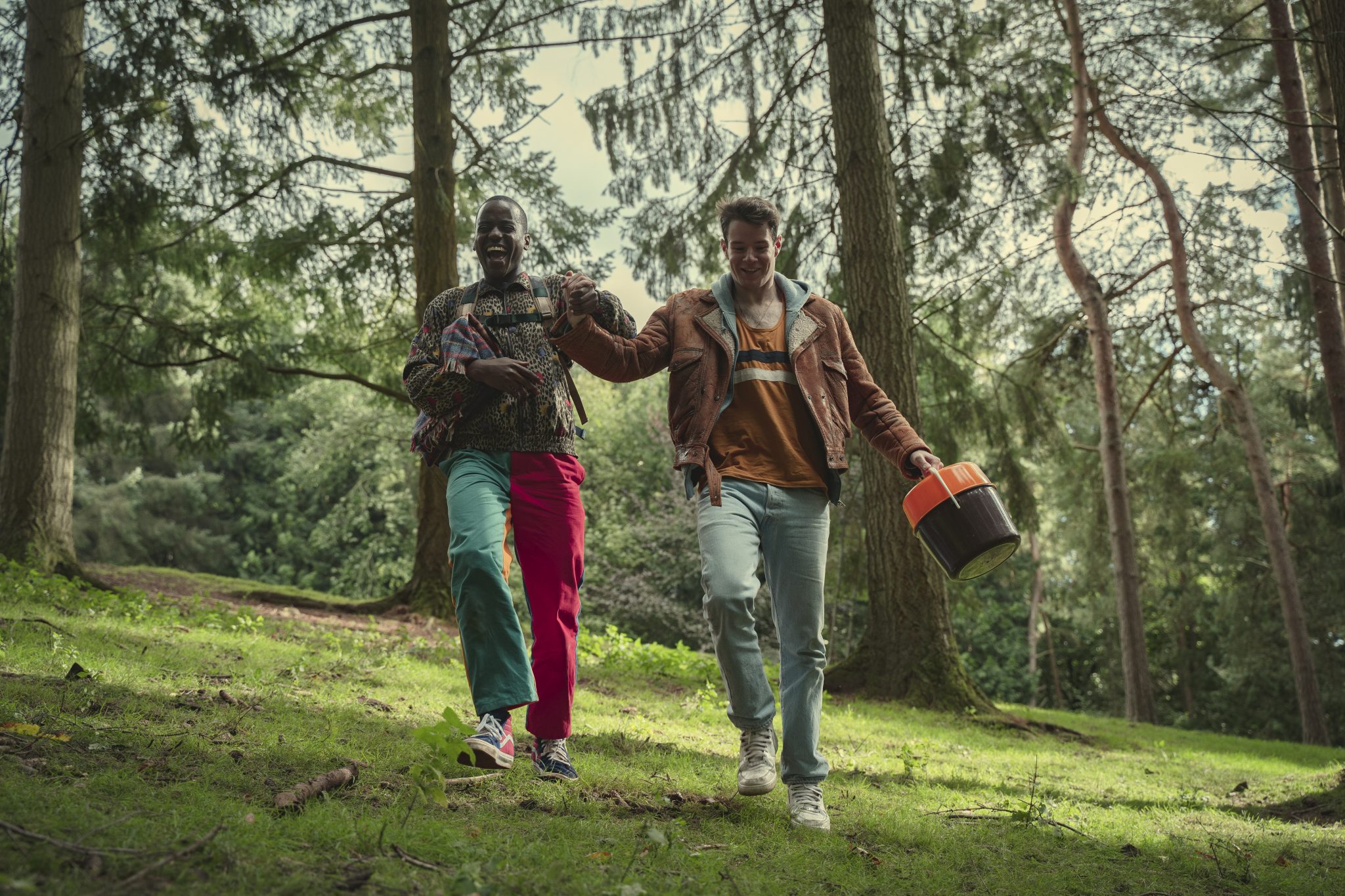 "It just made things a bit clunkier. We got through it! I think we were all just happy to be there."
"Happy to be back and happy to be doing our job during a pandemic," he said.
Sarina also asked Aimee actress, Aimee how she coped having to constantly take COVID tests on set.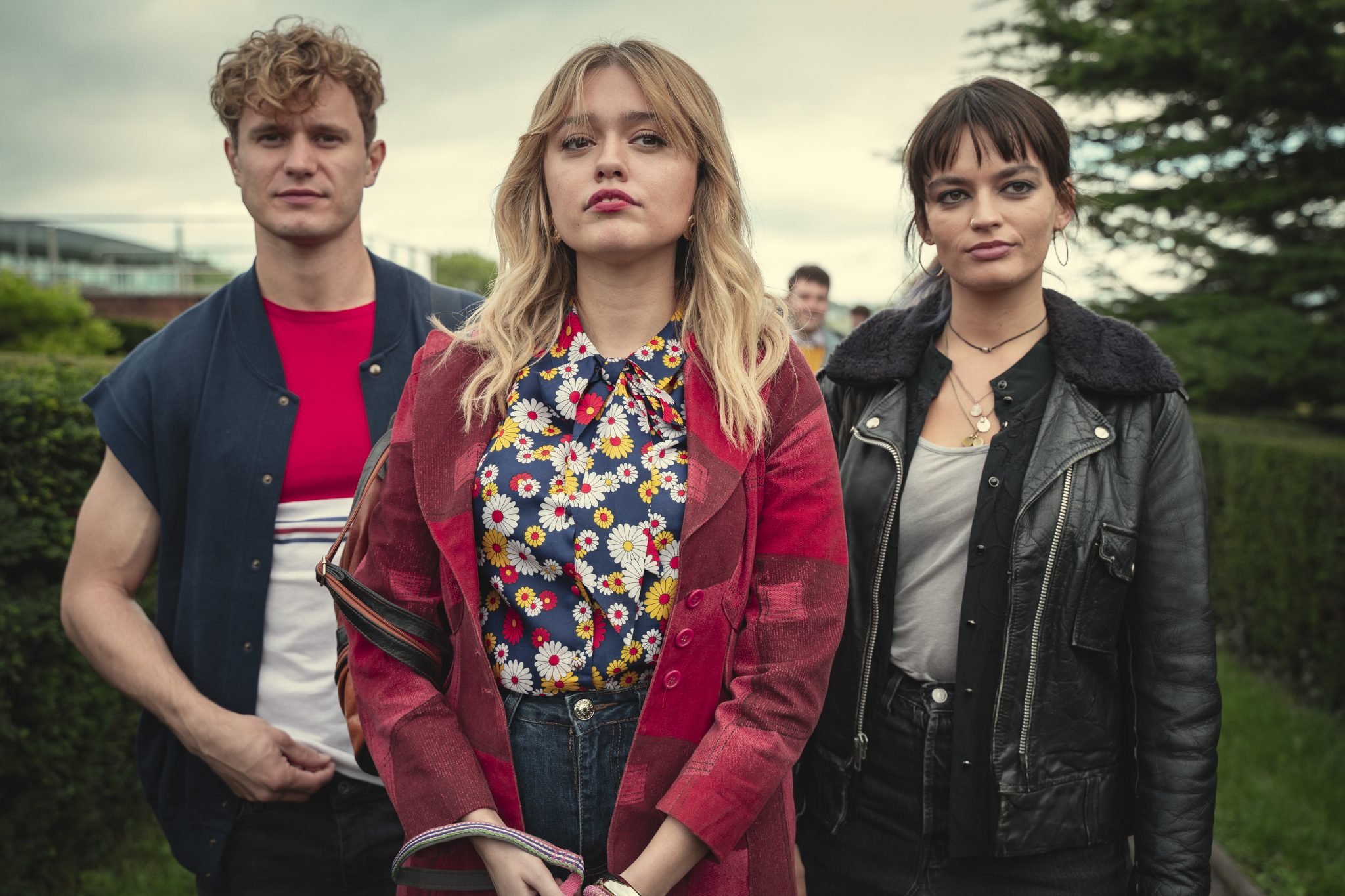 She replied, "I don't even react now when someone does a test on me."
"I went on another job, and they came over and they were like giving me all the warnings and stuff."
"And I was like, 'Darling, just go for it.' And then they're looking at me thinking, 'Is she human?'"
Sex Education season three premieres on Netflix 17th September.