Bridgerton
Derry Girls' Nicola Coughlan stars in the brand new Netflix series, Bridgerton.
SPIN entertainment reporter, Tara Walsh, caught up with Nicola recently for a chat about the show.
They also talked life in lockdown, Christmas day plans and more.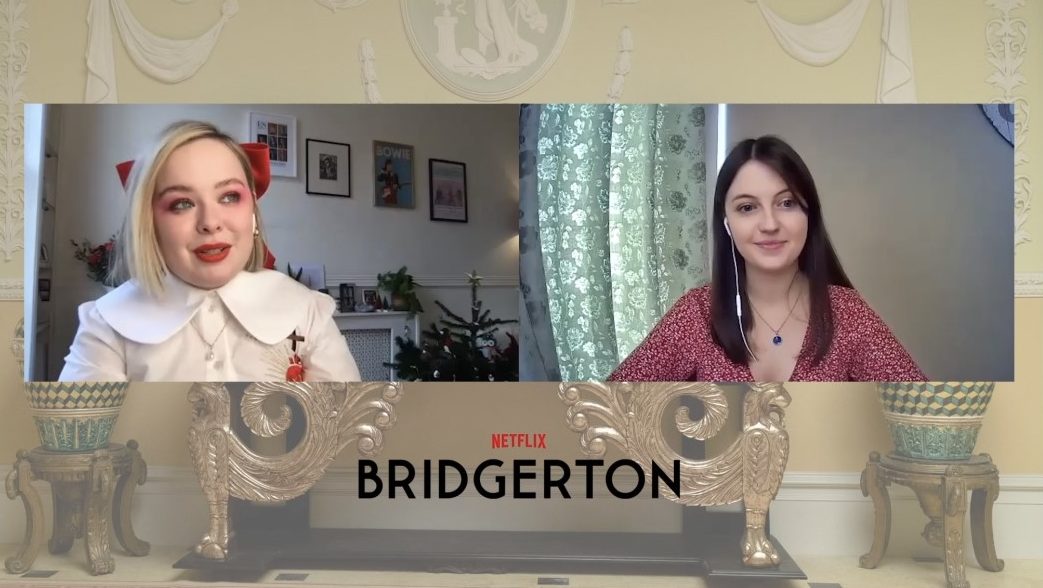 About Bridgerton
Before we get to the interview, here's a synopsis of the Galway native's new show.
Set in the early 1800s, Bridgerton follows the story of Daphne Bridgerton (Phoebe Dynevor), the eldest daughter of the powerful Bridgerton family.
Her whole world changes as she makes her debut onto Regency London's competitive marriage market.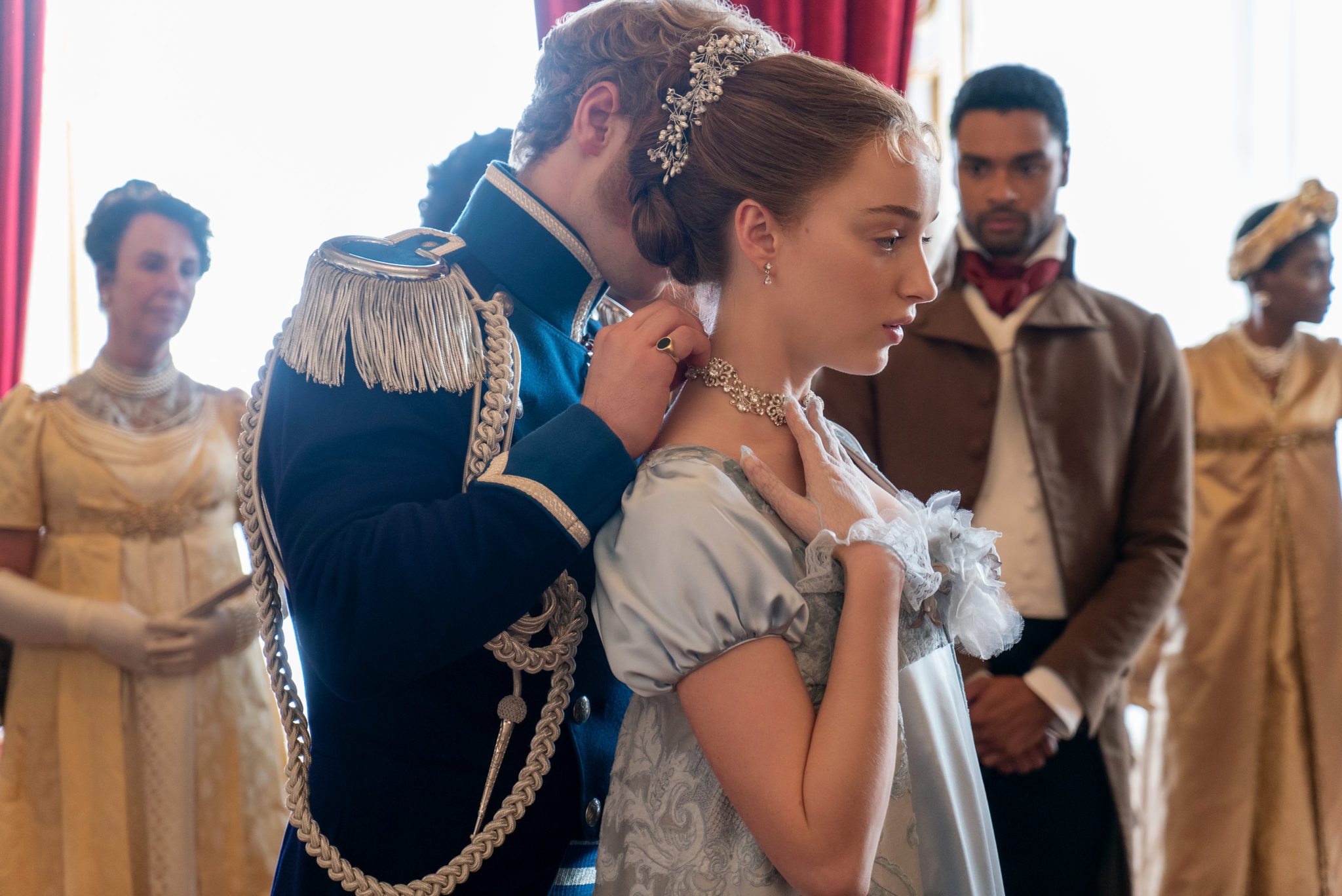 She dreams of following in her parent's footsteps by finding a match sparked by true love.
But as her older brother begins to rule out her potential suitors, the high society scandal sheet written by the mysterious Lady Whistledown (voiced by Julie Andrews) casts aspersions on Daphne.
Enter the highly desirable and rebellious Duke of Hastings (Regé-Jean Page).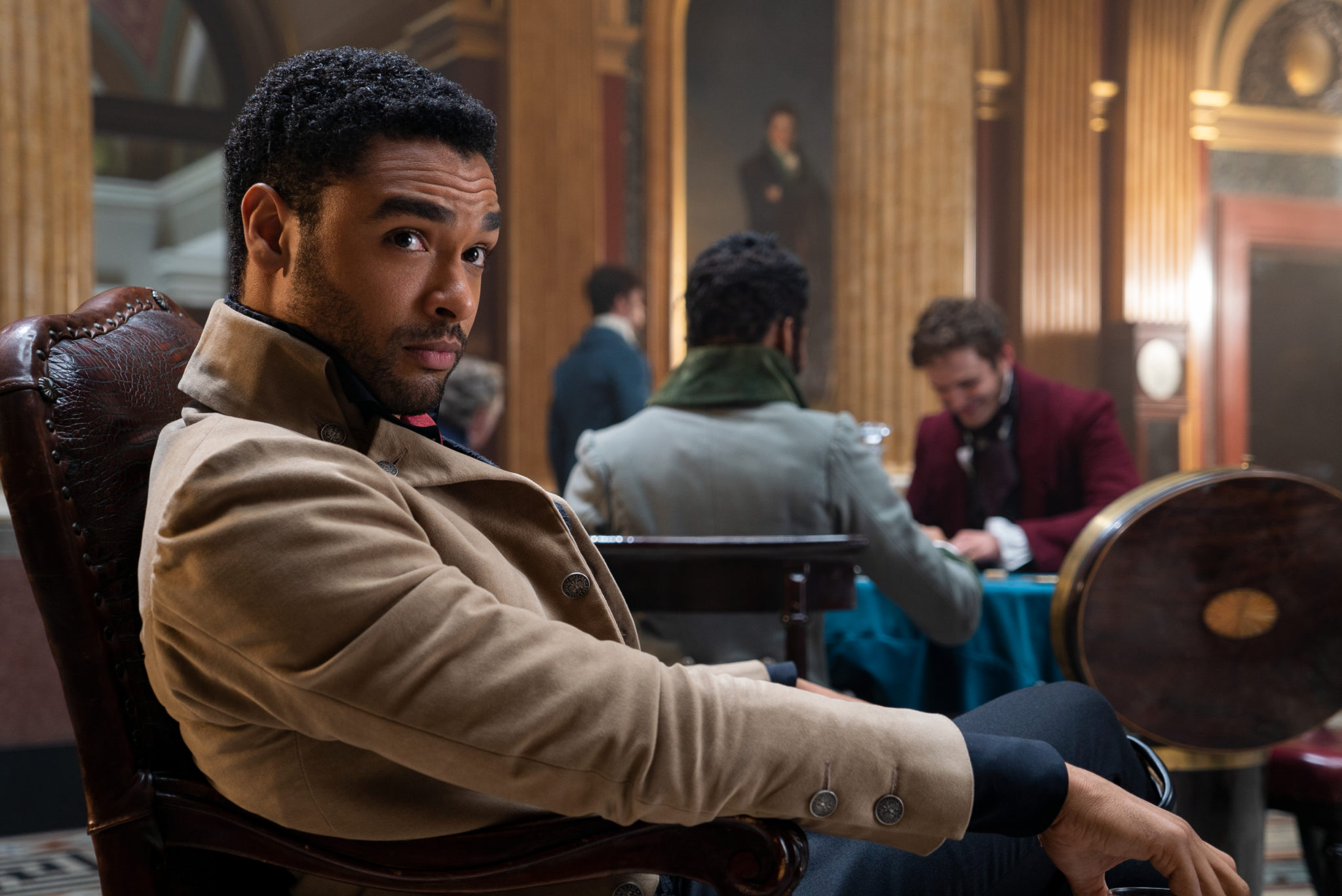 He's a committed bachelor and the catch of the season for the debutantes' mamas.
Despite proclaiming that they have nothing to offer one another, their attraction is undeniable.
They soon find themselves engaged in an increasing battle of wits while navigating society's expectations for their future.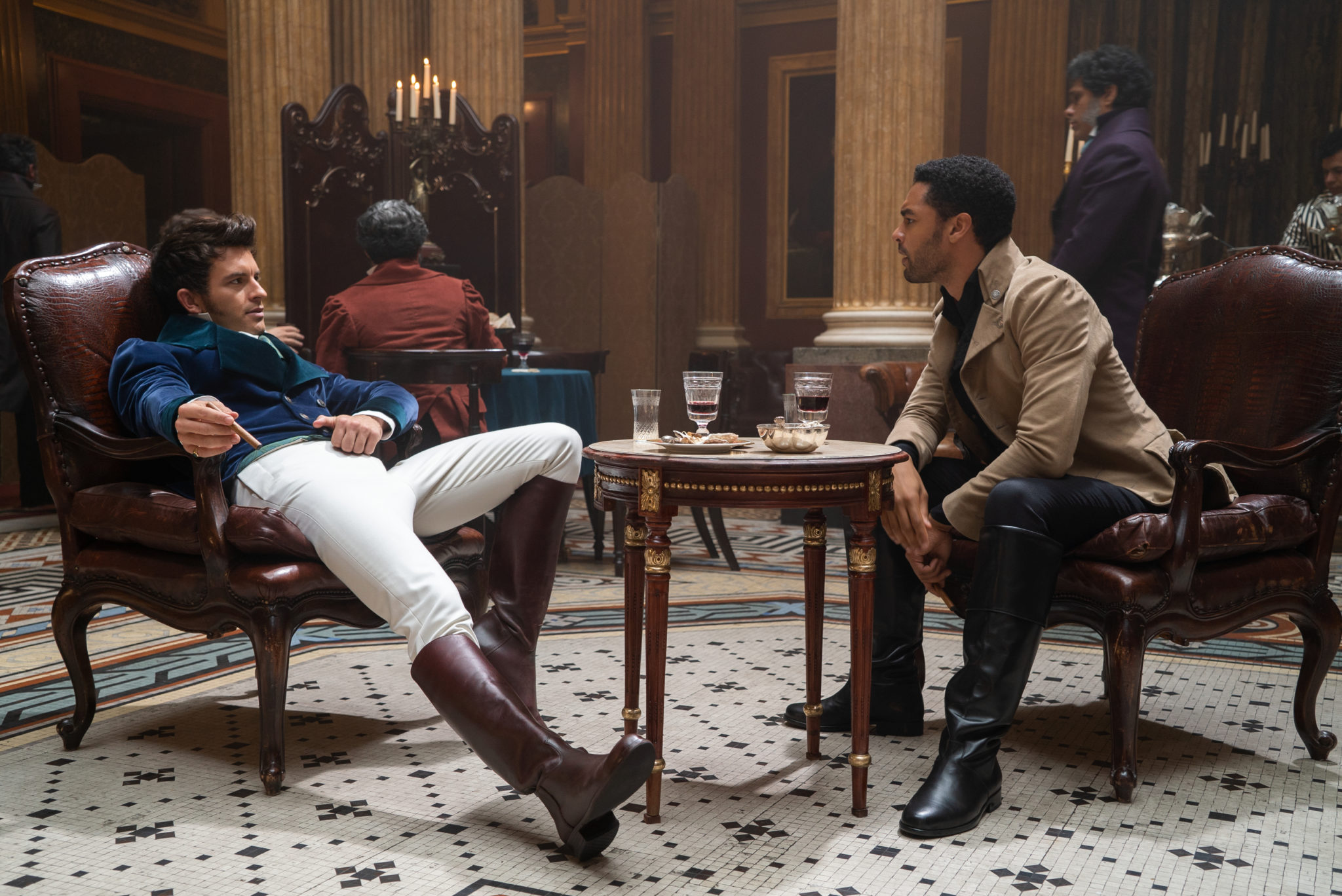 Nicola plays Penelope Featherington, who's a quiet, innocent girl in her first year debuting.
She's best friends with Daphne's sister Eloise Bridgerton (Claudia Jessie), and together, they're quite clever and quick witted.
Watch the official trailer for Bridgerton here:
Tara chats to Nicola
The SPIN presenter asked Nicola how she's getting on amid the pandemic.
"I'm getting on alright. It's funny, things have gotten really busy now, which is strange," she replied.
Nicola explained they wrapped filming in February, just before the pandemic hit.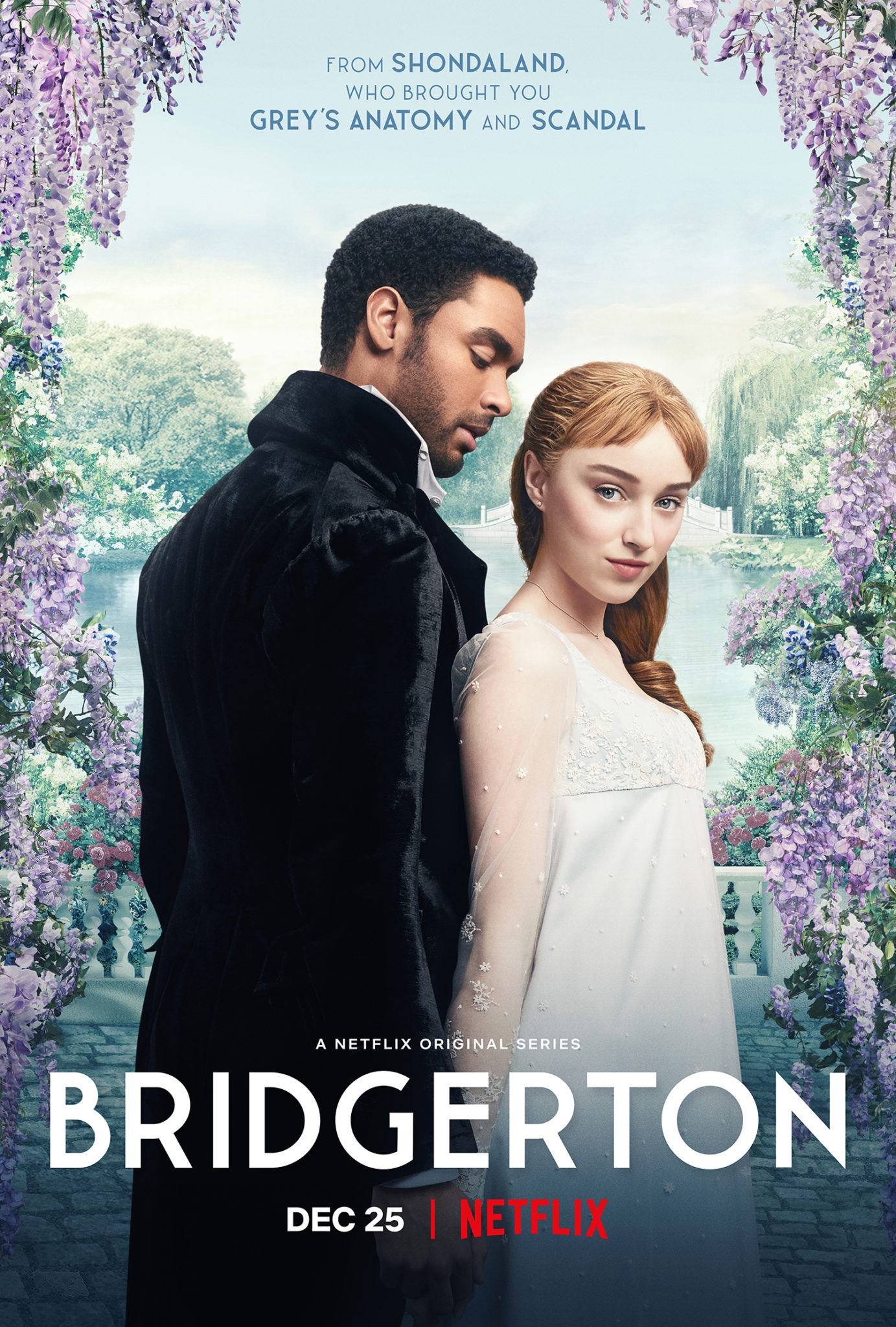 And now with the show coming out at the end of the year, she's been super busy.
She added, "But it's been alright, I've been safe and healthy, [and] my family have been [too]."
"I think if you have that, you can't complain."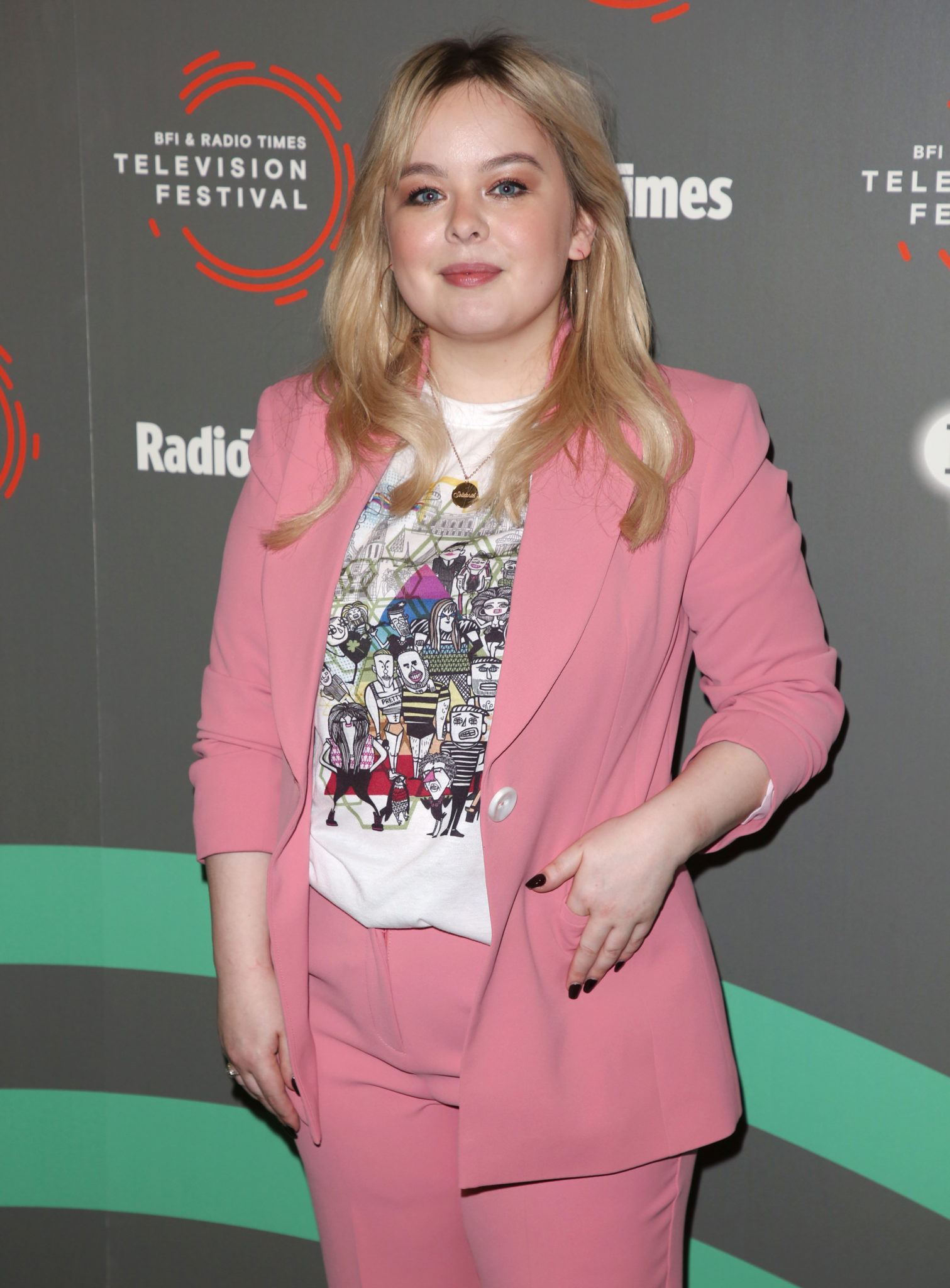 Tara gushed over the Bridgerton series, asking Nicola what the experience was like on set.
Nicola described it as, "phenomenal," adding that they had, "the best people working at the top of their game."
"So every single costume was hand designed, created from scratch."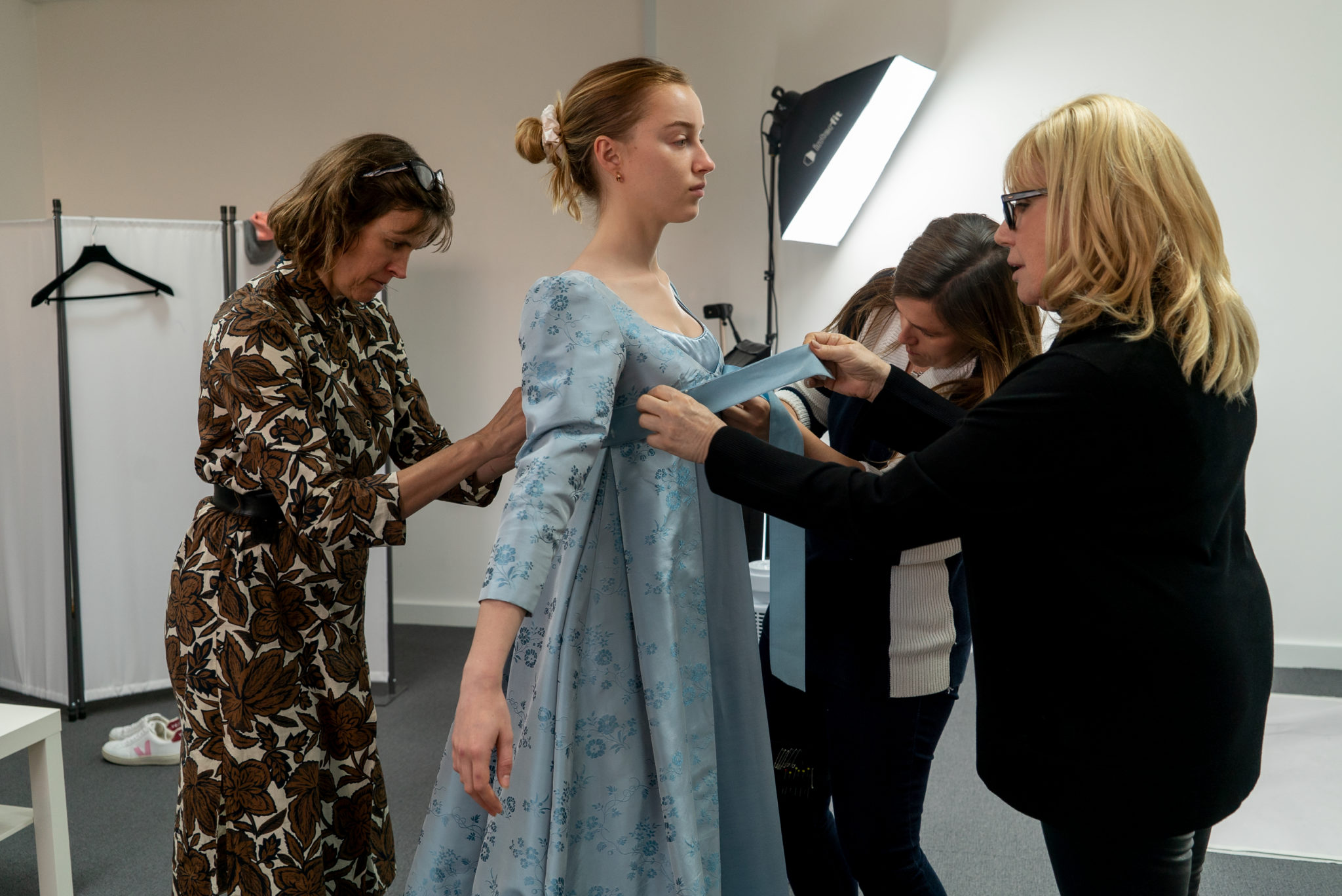 The actress continued, "Even every piece of jewelry was made custom."
"We were in actual ballrooms that would have been used in the Regency era."
"It was just amazing, you feel like a kid playing dress-up sometimes because you just get to play in this magical world."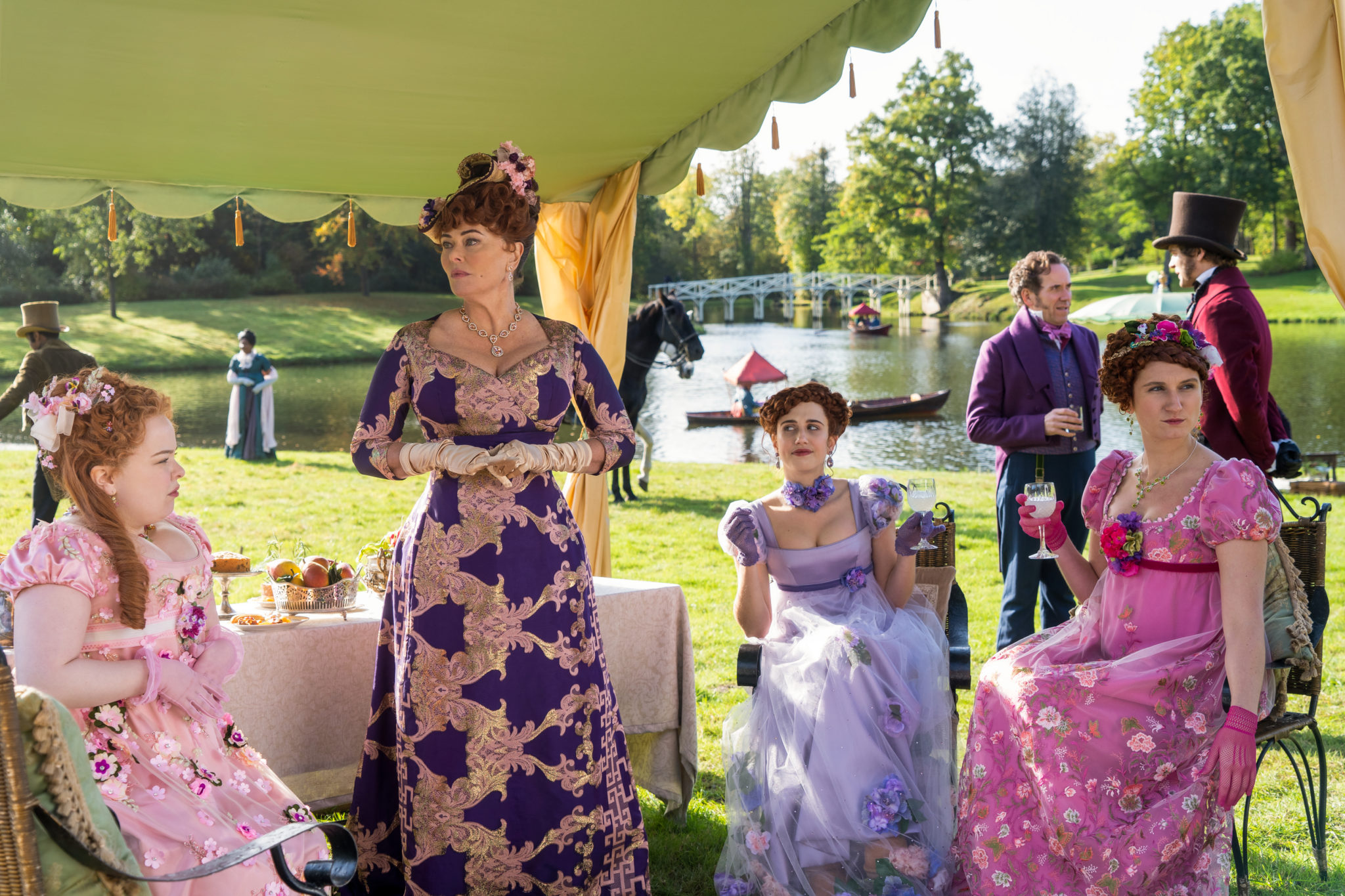 The wig
Tara asked Nicola about the wig she wore for the series, "Was it itchy?"
The Galway gal gushed, "No, the wig was phenomenal! That was another thing that was custom made."
"Shondaland were amazingly involved to the point that they were picking individual hairs for the front of the wig to see what type of ginger would suit."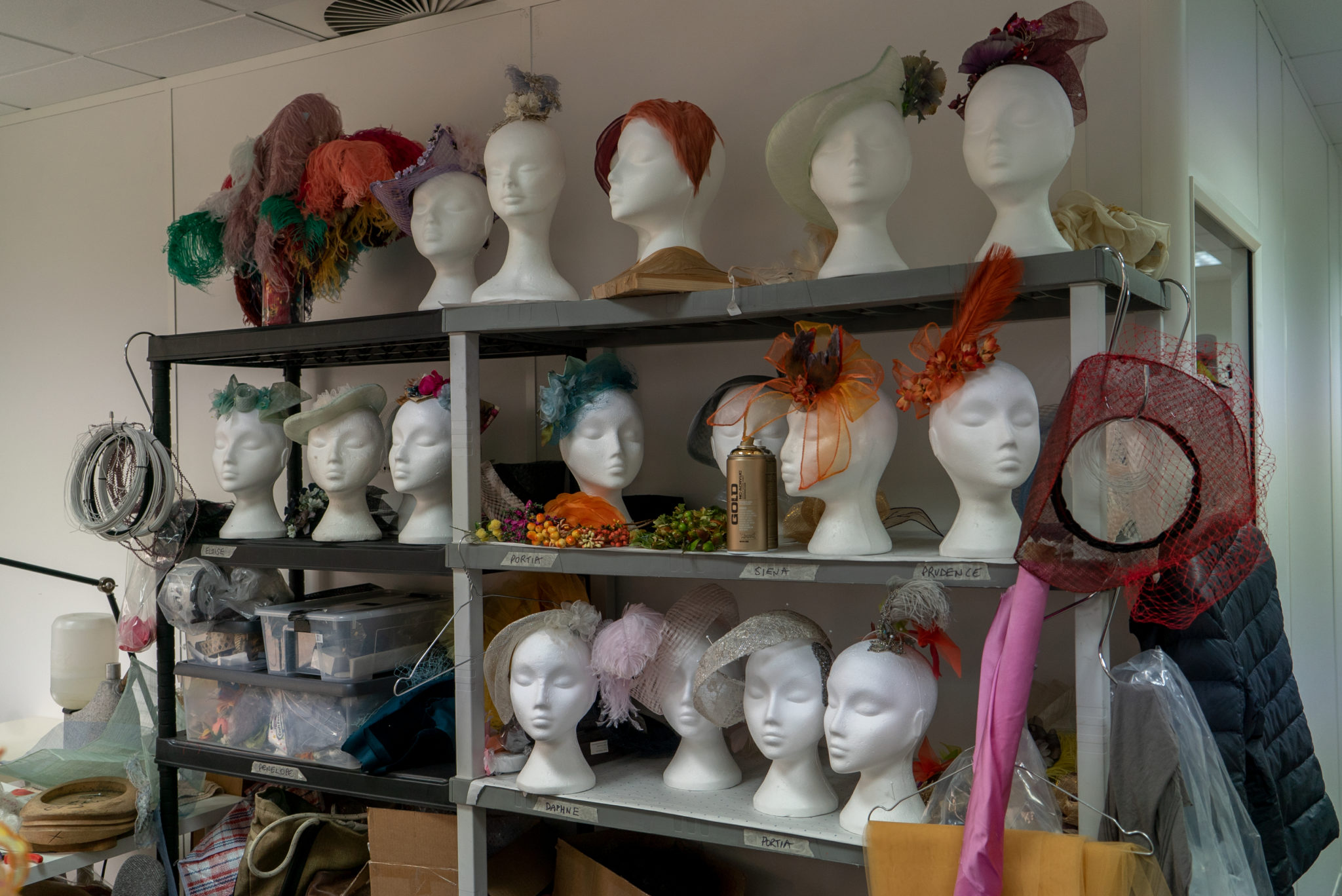 Nicola said her driver didn't recognise her without the wig.
He picked her up from the airport four months into filming and asked her if it was her first day.
She recalled saying to him, "Jim, I've been on the job."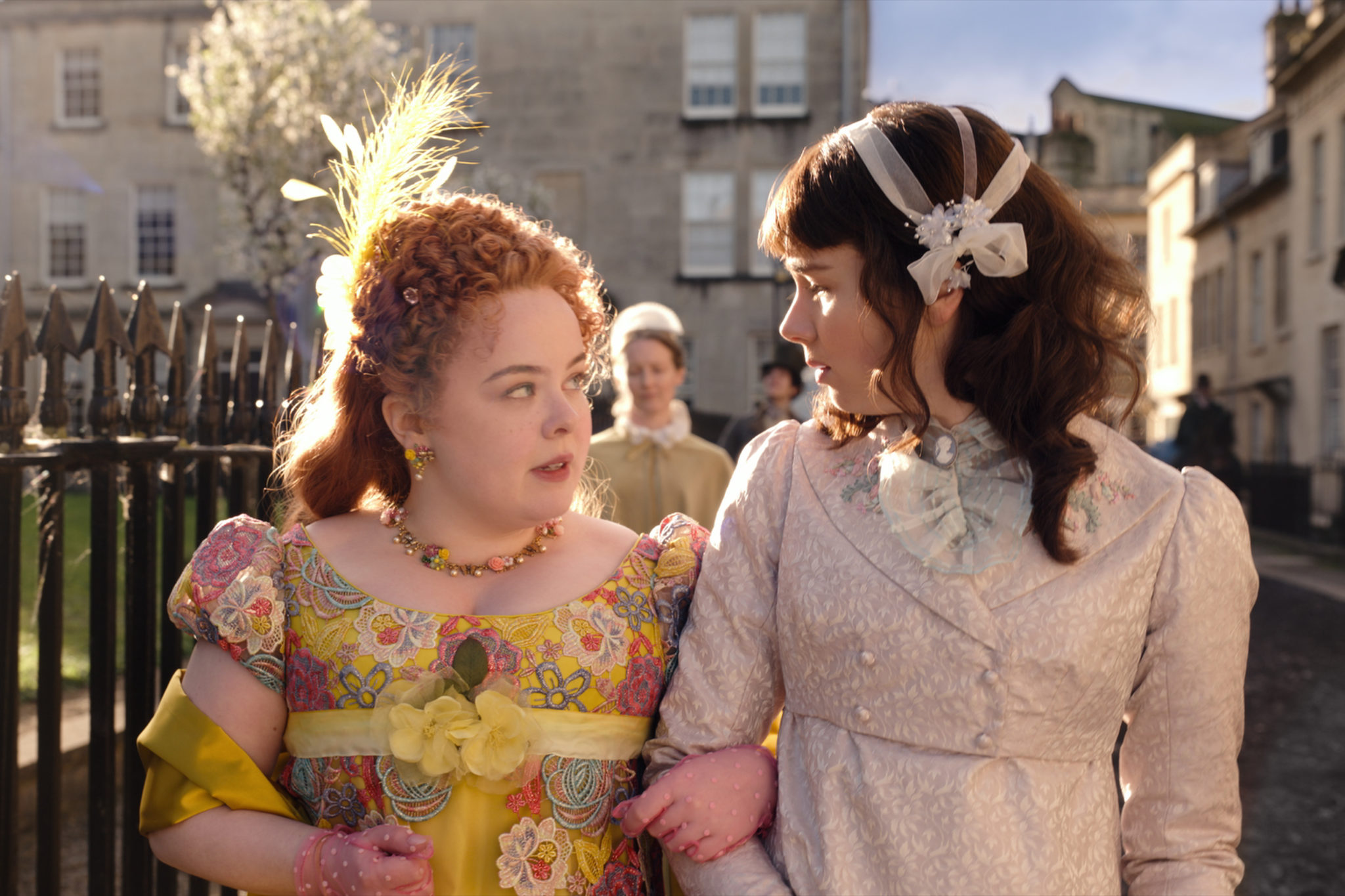 Nicola continued, "Imagine me in a ginger wig and dress."
"I know I'm pretty scruffy right now like now but like, I don't know if I should be insulted?" she laughed.
Nicola went on to talk about the heavy costumes they wore on set.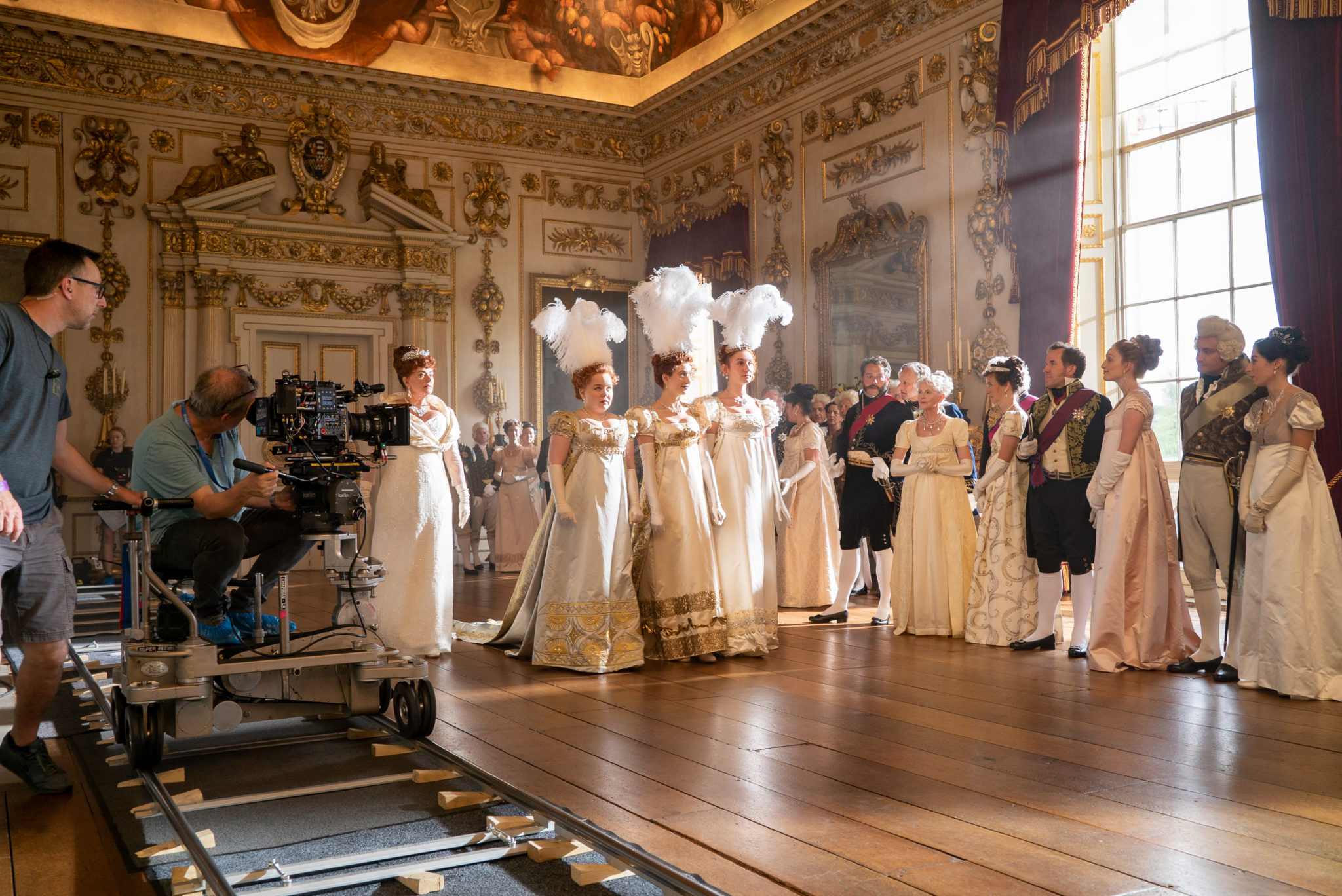 Nicola fell 3 times on set of Bridgerton
She revealed she actually fell over three times on her first day.
The actress explained it happened after she was asked to wear a pair of heels to match the height of her co-star, Claudia Jessie.
"I absolutely couldn't walk in them - they were like wedges."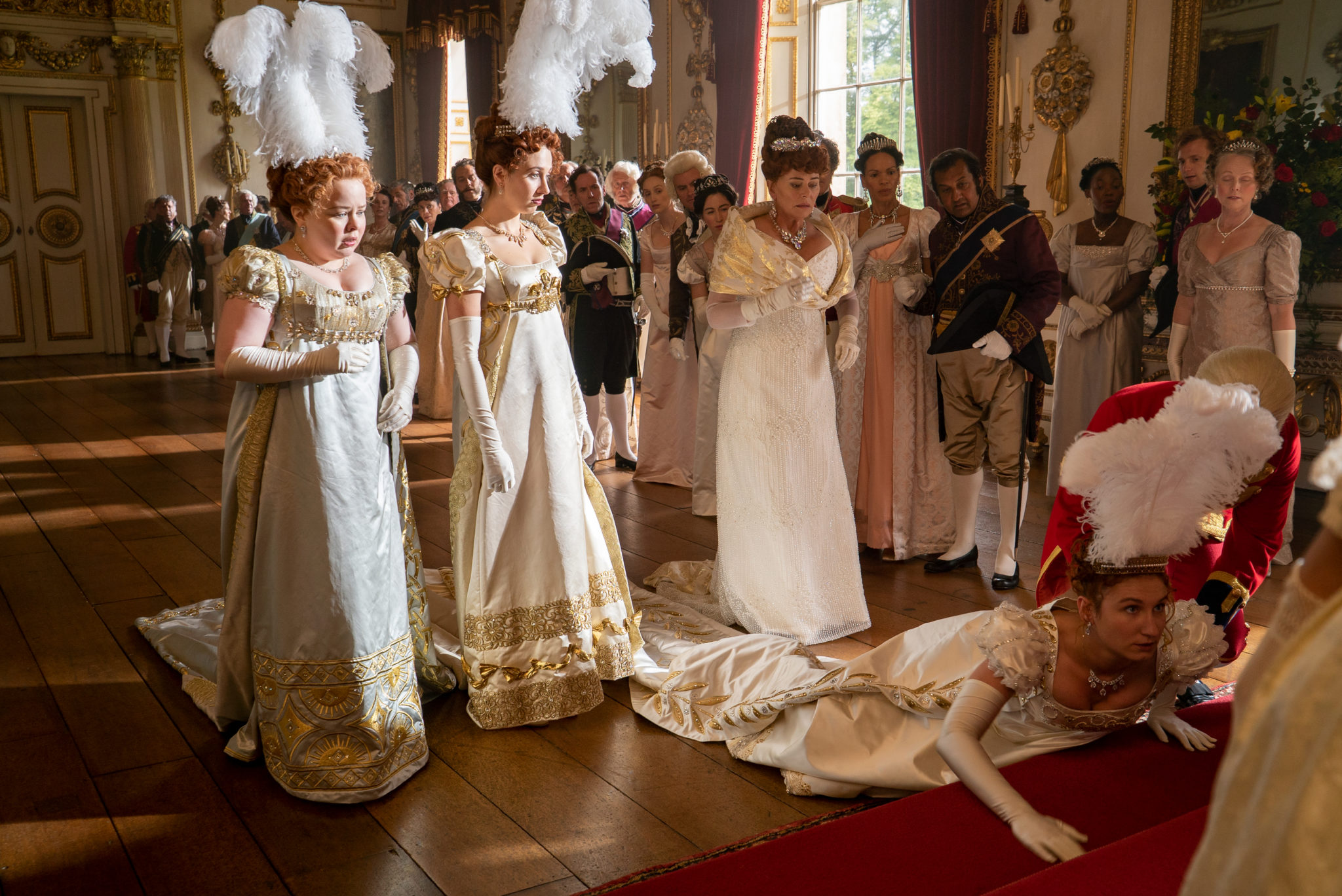 The Derry Girls star said, "I was rounding a corner and just sort of fell and topped over."
"Then the second time I fell I had a parasol, and I fell forward and stabbed Claudia in the hand."
"And the third time I fell, I was carrying a dog."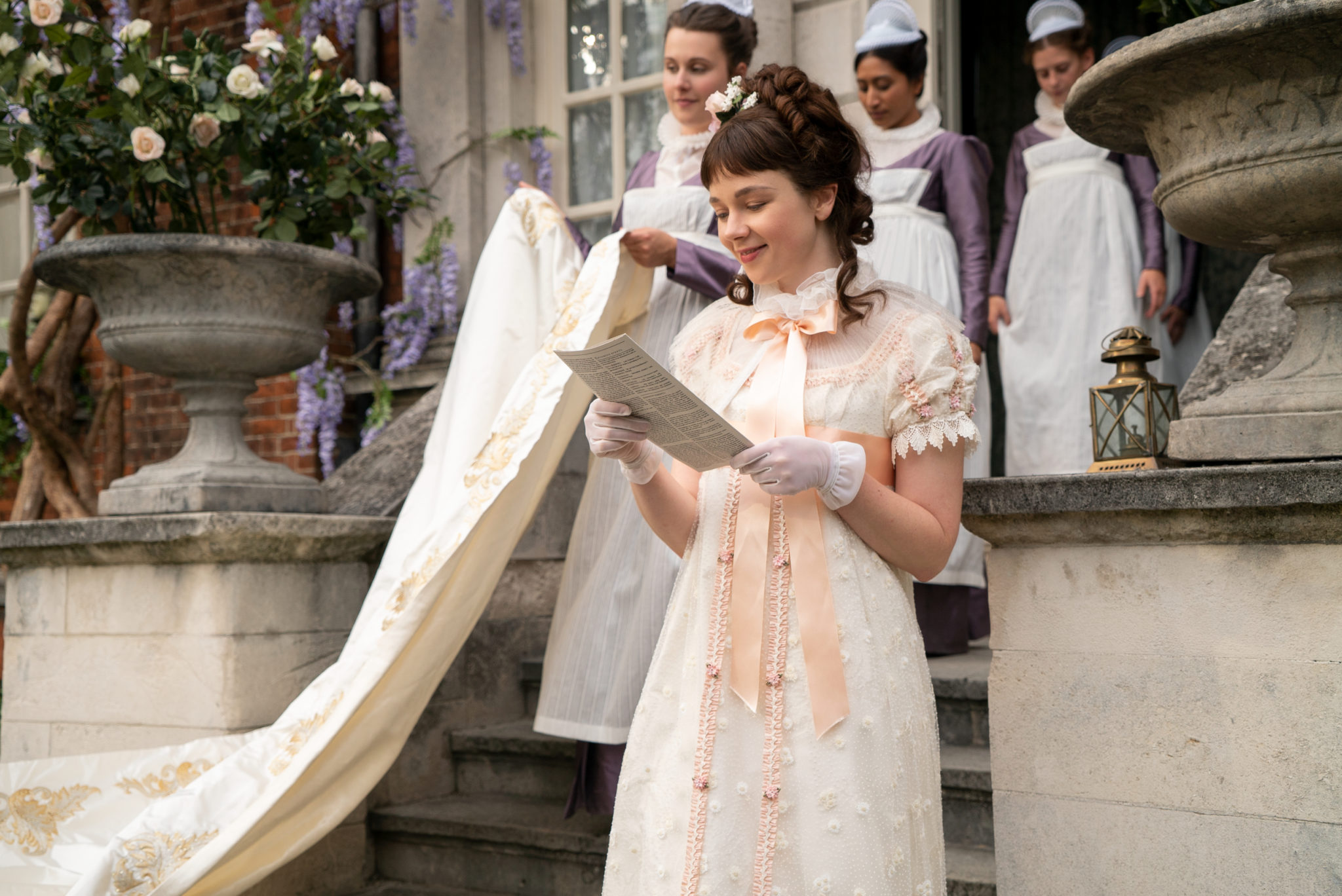 Tara empathised with Nicola, admitting, "I can't walk in a pair of heels on a normal day, let alone on set, in a massive costume!"
The actress went on to gush over her fellow co-stars, "especially Claudia."
They play best friends in Bridgerton, and it appears their friendship continues off screen.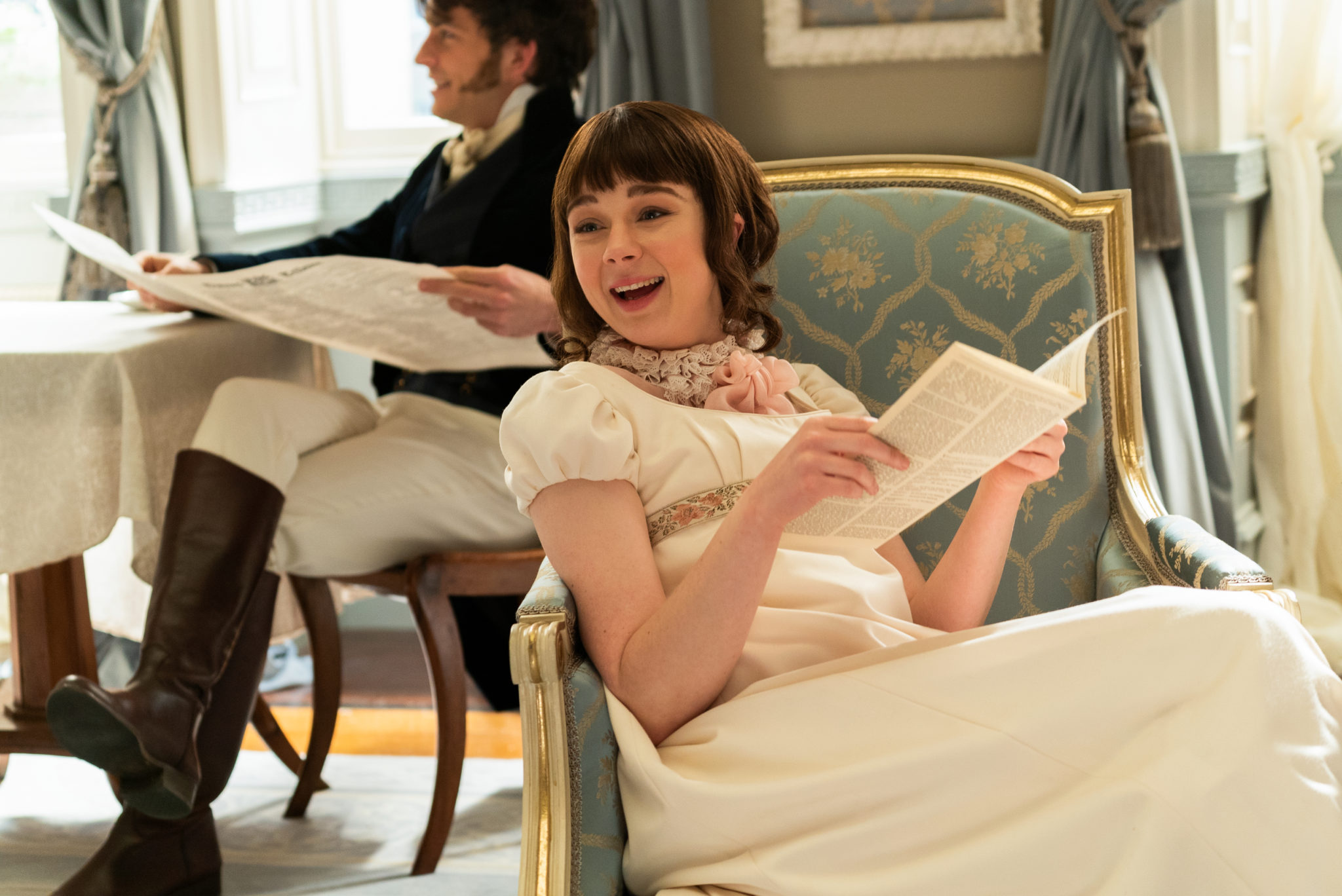 Nicola & Claudia
Nicola explained, "Claudia and I had met prior to being cast as best friends."
"When I saw that it was her, I was so happy because she's genuinely such a lovely soul."
"She's so sweet, she's so funny, so like getting to play that with her was easy."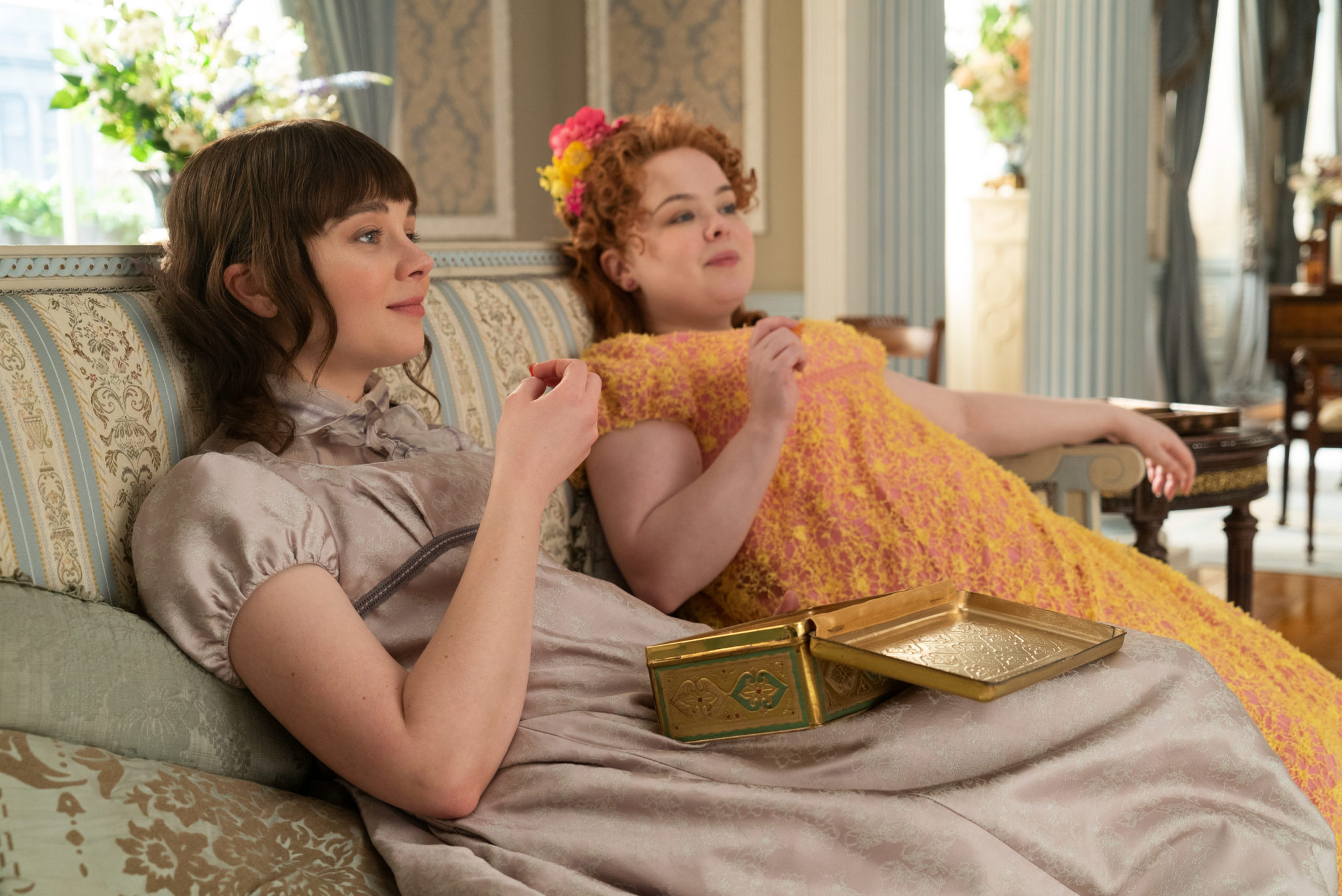 Tara asked Nicola if she got to meet Julie Andrews on set (Julie voices Lady Whistledown).
But unfortunately, she revealed they haven't yet been introduced.
"She did all her recording in L.A. remotely, so she was ahead of the curve with Zoom probably!"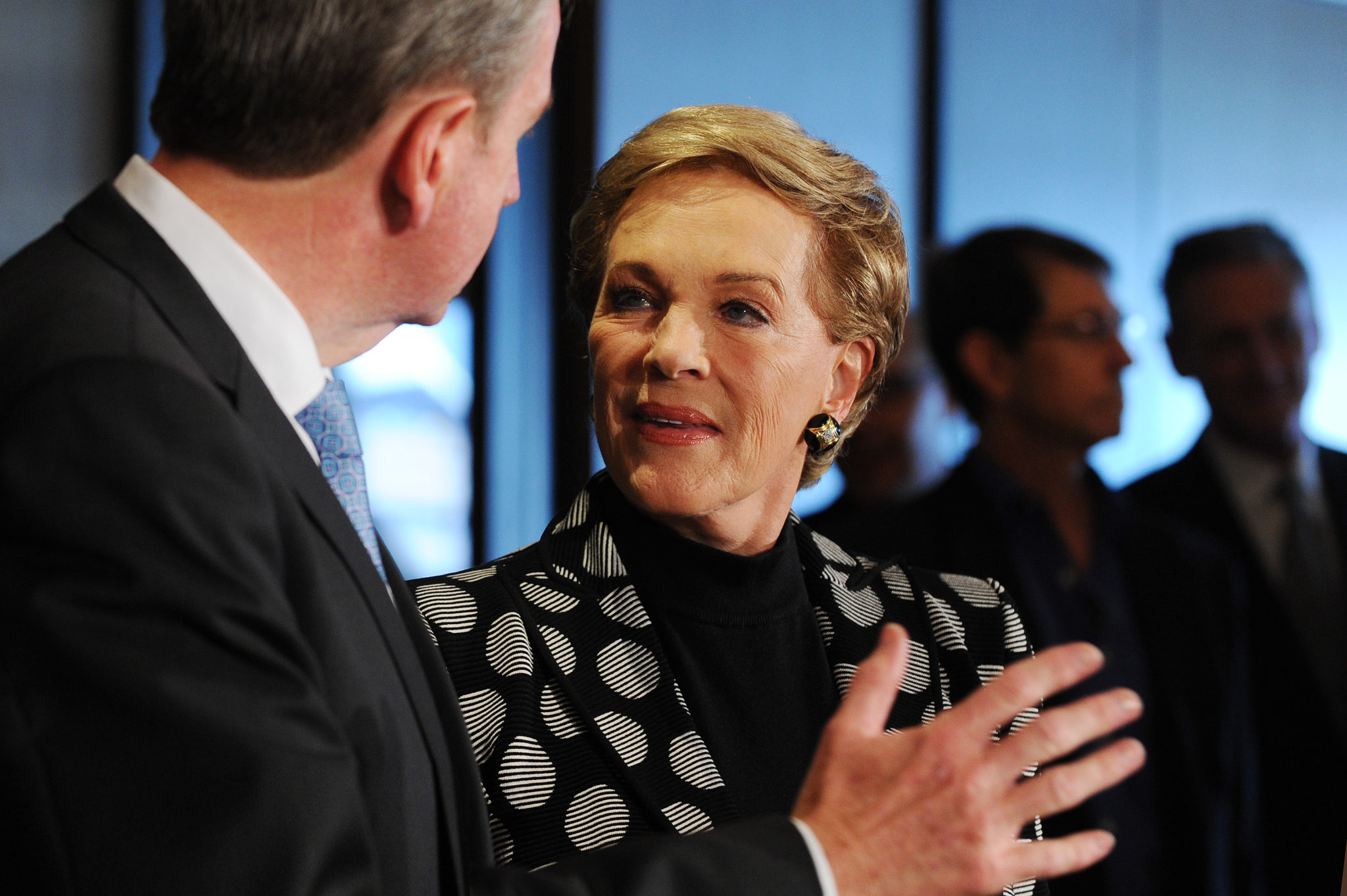 Nicola gushed over Julie's narration, saying it just, "sets the tone," the first couple seconds in.
Tara asked Nicola how she got on with the English accent.
The actress admitted she didn't really struggle with it.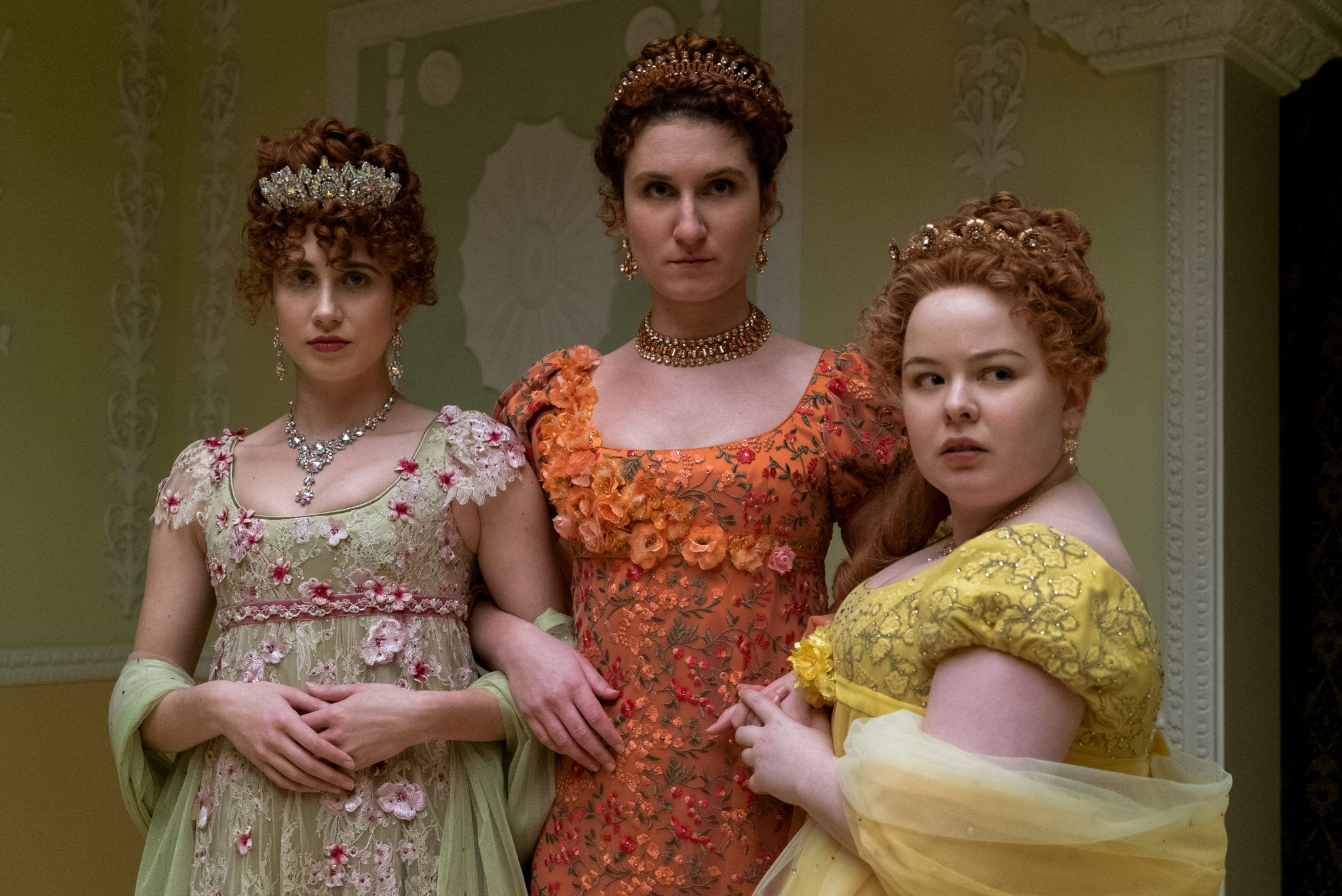 The accent
She explained she grew up doing voice over work, which involved putting on all sorts of accents.
Nicola added that the crew members thought it was very funny when she switched back to her Irish accent off camera.
"They were like, 'Whaaat!'" She laughed.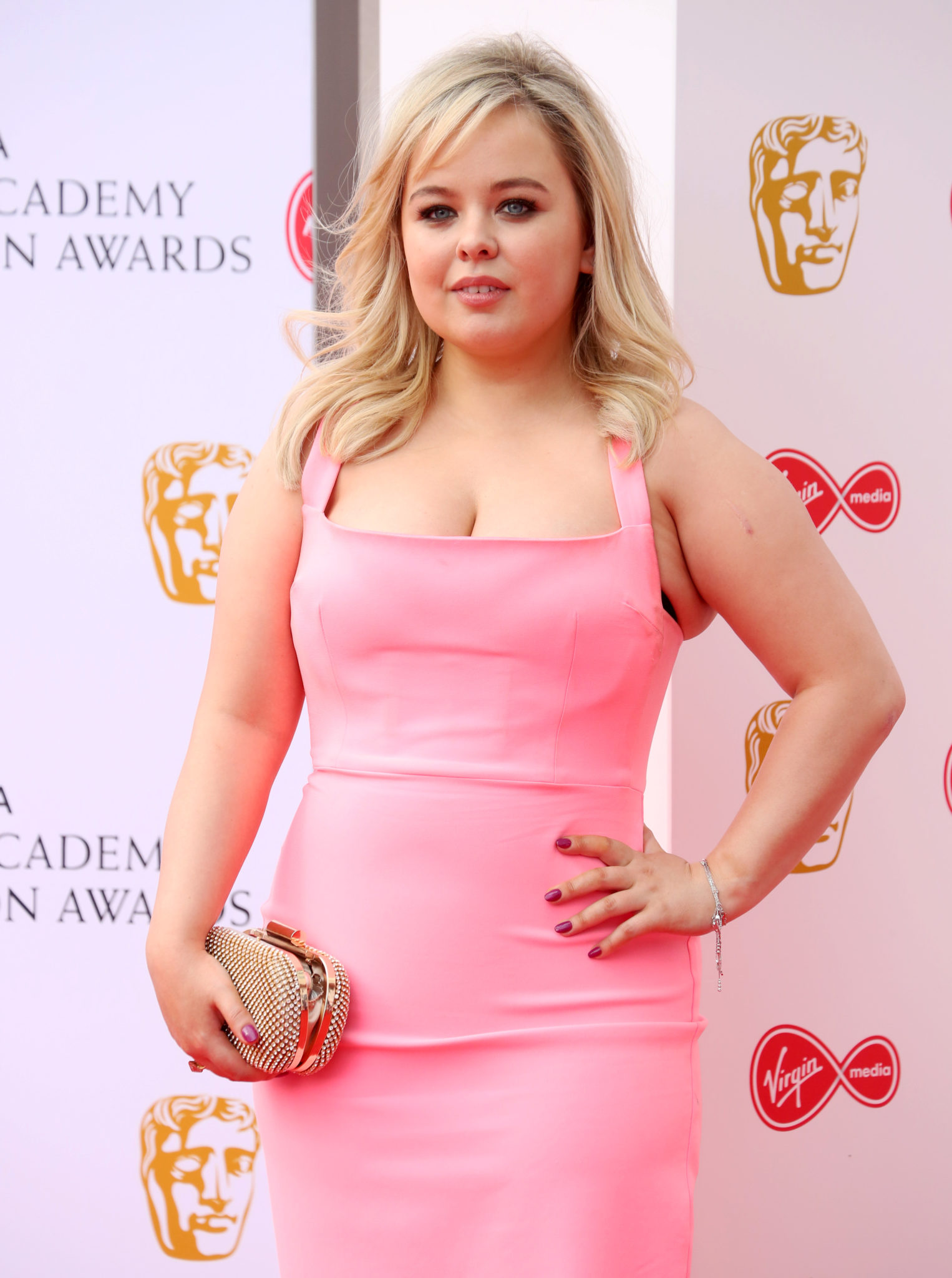 Bridgerton drops on Netflix Christmas day, but Nicola said she might not be watching it with her family.
"It's quite a racy show and I've got a little niece and nephew so I might hit up Shondaland and see if I can get a PC version!"
The actress added that she really, "hopes," they get to do a second season - and so do we!
Bridgerton drops on Netflix December 25th.