The Umbrella Academy
Netflix have released the full official trailer for The Umbrella Academy season three and it looks so good.
It lands on the streamer June 22nd.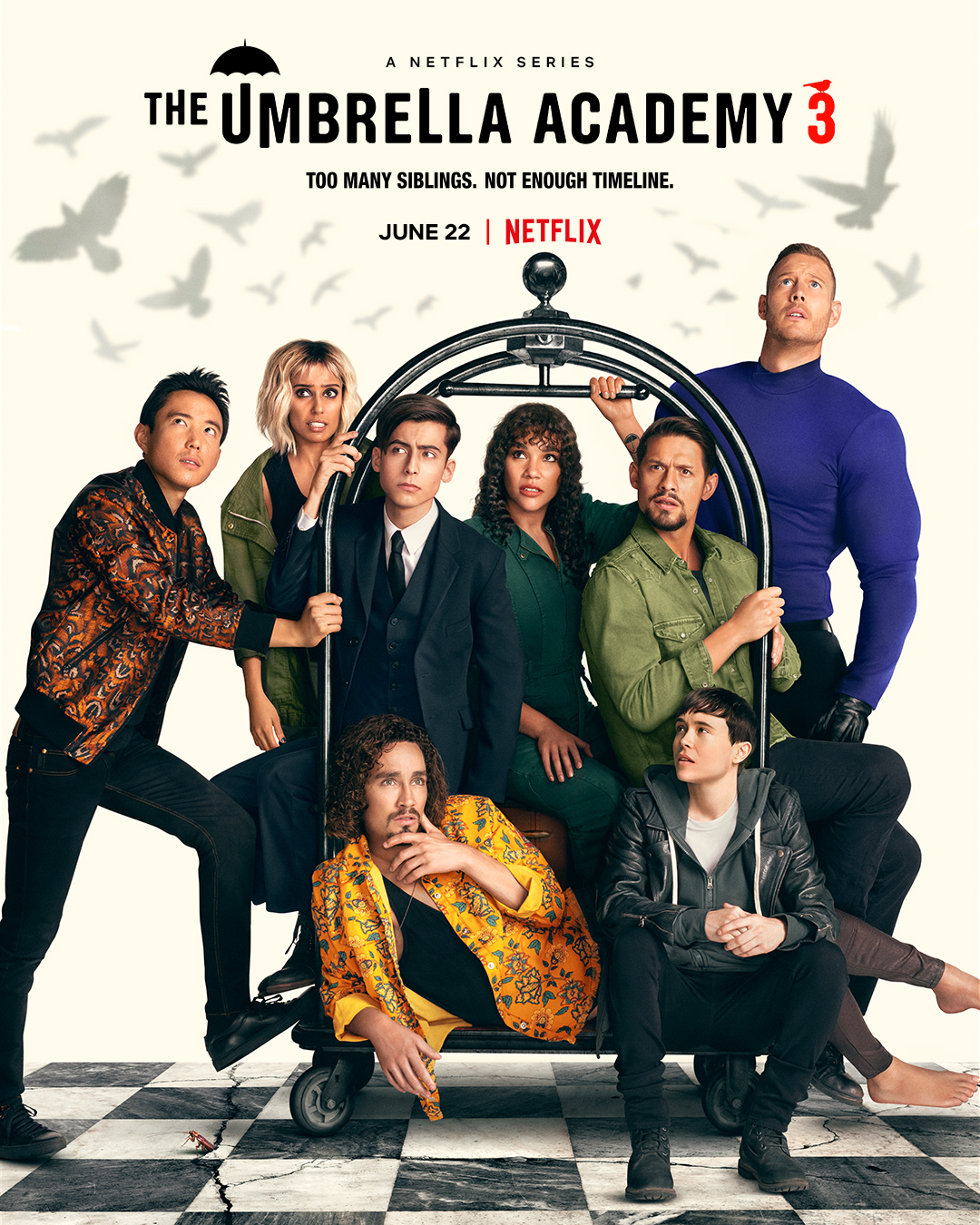 After putting a stop to 1963's doomsday, the Umbrella Academy return home to the present.
They're convinced they prevented the initial apocalypse and fixed this godforsaken timeline once and for all.
But after a brief moment of celebration, they realise things aren't exactly (okay, not at all) how they left them.
Enter the Sparrow Academy.
Smart, stylish, and about as warm as a sea of icebergs, the Sparrows immediately clash with the Umbrellas in a violent face-off.
But it turns out their rivalry is the least of everyone's concerns.
The group are navigating challenges, losses, and surprises of their own.
While also dealing with an unidentified destructive entity wreaking havoc in the Universe (something they may have caused).
Now all they need to do is convince Dad's new and possibly better family to help them put right what their arrival made wrong.
Just 33 days to go! (at the time of writing, of course)