2022 John Lewis Christmas advert
The John Lewis Christmas ad has just been released and it really pulls on the heart strings - but we wouldn't expect anything less.
It's set to a cover of Blink-182's All The Small Things by American singer Mike Giere, aka the clown Puddles Pity Party.
 

View this post on Instagram

 
The advert follows a man struggling to master the art of skateboarding.
Despite all the falls and subsequent body aches, he perseveres, and we soon find out why.
A social worker shows up at his door with a young teenager named Ellie by her side.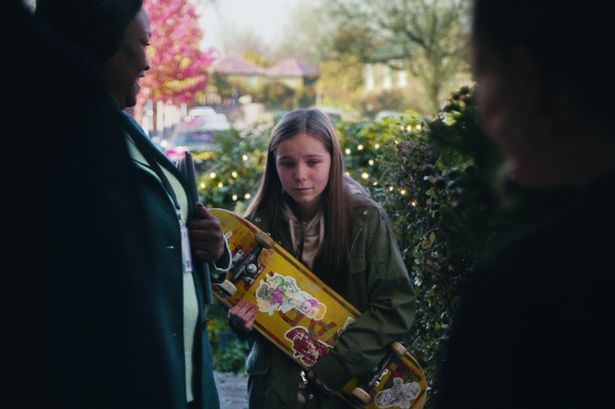 Ellie's holding a skateboard, and her frown soon turns upside down when she sees he has a skateboard too.
We learn the reason he was so keen to skate, was so that he could form a bond with the young teen.
Watch the full video here:
Mike Giere, the artist behind the music, also goes under the name Puddles Pit Party and is an American clown performer.
He even performed on the 12th series of America's Got Talent, and made it to the quarter-finals.