Monsters At Work
Disney+ have released the first official trailer for their new original series Monsters At Work.
Mike and Sully are back, and this time, they're part of the M.I.F.T. crew for all of your, 'Laugh Floor,' maintenance needs.
The trailer opens with an adorable little girl sound asleep in her cot.
A monster from the, 'Scare Floor,' steps inside her room and hovers over her bed.
Suddenly, the clip is interrupted by a monster revealing, "Actually, we don't scare anymore!"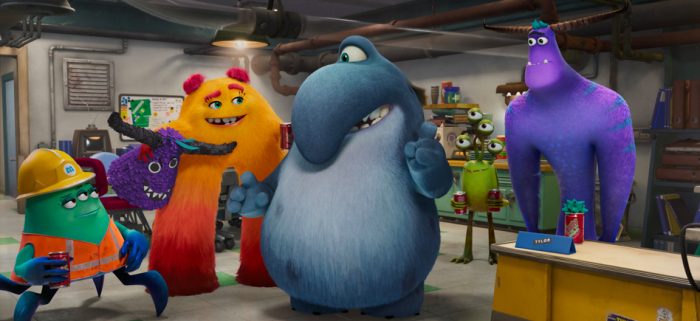 "Now, we're, 'Laugh Power,' sorry about that."
Roz appears on camera to say, "They're putting you charge."
We soon learn she's talking to the iconic Mike and Sully.
As Mike fist pumps the air, Sully exclaims, "You're kidding."
"It's laughter we're after," announces Mike as he hops on top of an office table.
"We're gonna need to find a couple hundred more funny monsters," Sully says.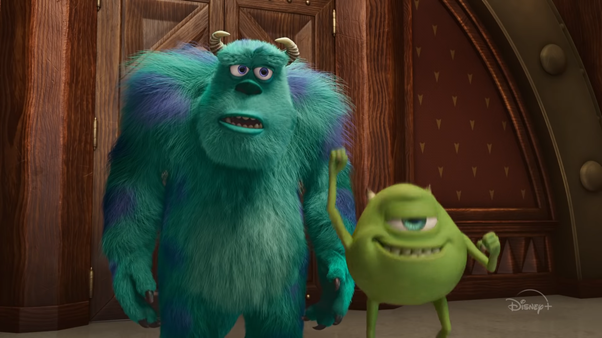 Next, a new monster by the name of Tylor enters the building and announces himself as an, "official scarer."
When he learns they're no longer hiring scarers, he's shocked and appalled.
"Scarers are out, jokesters are in!" He's told.
Tylor is sent to join the crew at M.I.F.T, aka, the Monsters, Inc. Facilities Team.
A monster by the name of Fritz explains, "If a machine needs maintenance, we maintain it."
Watch the full official trailer here:
Monsters At Work starts streaming on Disney+ Wednesday, July 7th.