Khloé Kardashian gets tested for coronavirus in KUWTK
In the latest teaser for KUWTK, Khloé Kardashian gets tested for coronavirus.
The family react to the pandemic, and Rob makes his return.
The teaser begins with Scott telling the camera, "There couldn't have been a bigger betrayal."
"She leaked me being there to the press!" He said, before confronting Kris, Kim, Rob and Khloé over video chat.
He told them, "I don't trust anybody here."
Next, we're shown Khloé confronting the father of her child, Tristan Thompson.
In the teaser, she asks him, "Why couldn't you be that when we were together?"
It's reported Tristan and Khloé are giving their romance another go, so perhaps we'll see that unfold on KUWTK. 
In the scenes that follow, the family react to the coronavirus outbreak.
Kim appears to be on video chat with Kourtney when she says, "I'm super worried that Khloé's so sick."
We're then shown some footage of Khloé getting tested for the virus.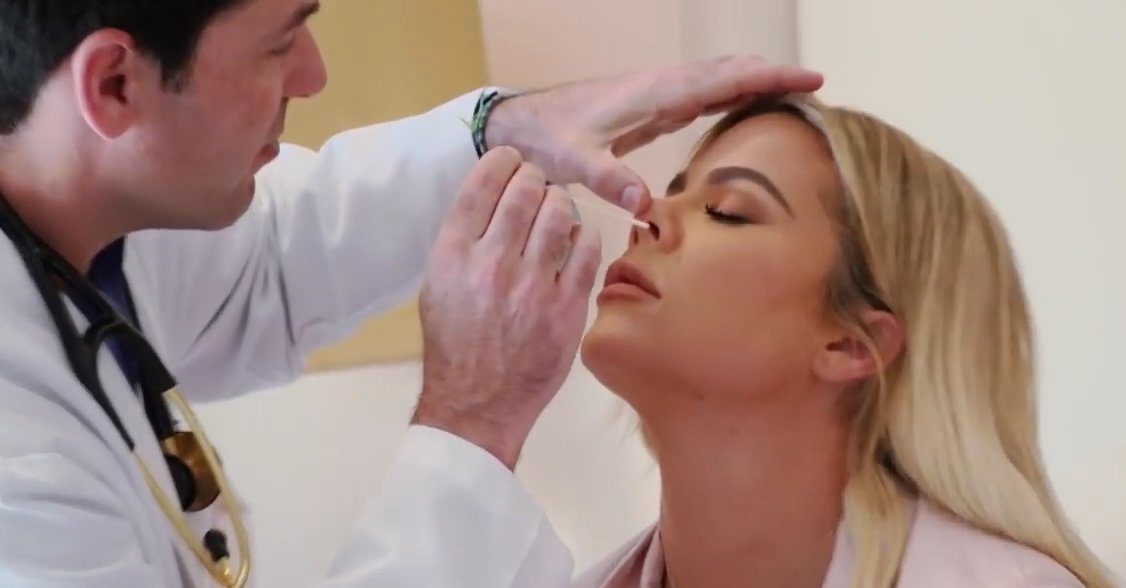 And the final scenes show the Kardashians in Paris.
They become frantic when they learn that the city is about to go into lockdown.
Watch the full teaser here:
Keeping Up with the Kardashians returns next month.