Incredibles 2 has been smashing the box office! It's the highest opening weekend for an animated flick ever, besting Finding Dory's 2016 haul of $135 million.
After a 14 year wait it's not surprising.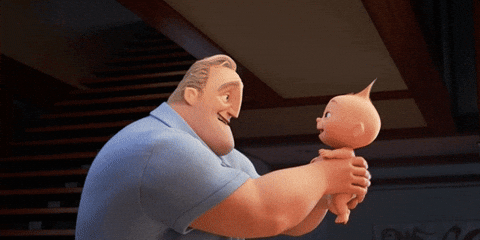 That super-heroic performance also puts the Incredibles sequel on par with the Herculean numbers of real-life superheroes like Captain America (Civil War) and Batman (The Dark Knight Rises).
Incredibles 2 picks up right where the first film (released in 2004) ended, with Bob Parr hanging up his cape to take care of the kids.
Helen AKA Elastagirl — takes up the superhero mantle for a new initiative funded by telecommunications entrepreneur Winston Deavor.