Friends really is the show that keeps on giving.
Even though it's been off the air for 15 years, fans are still binging in huge numbers on Netflix.
This re-wathcing is leading to a number of interesting discoveries the most recent of which involves Rachel and boyfriend Joshua.
During a date night scene in Joshua's apartment eagle eyed views have spotted a rather creepy mask in the back ground.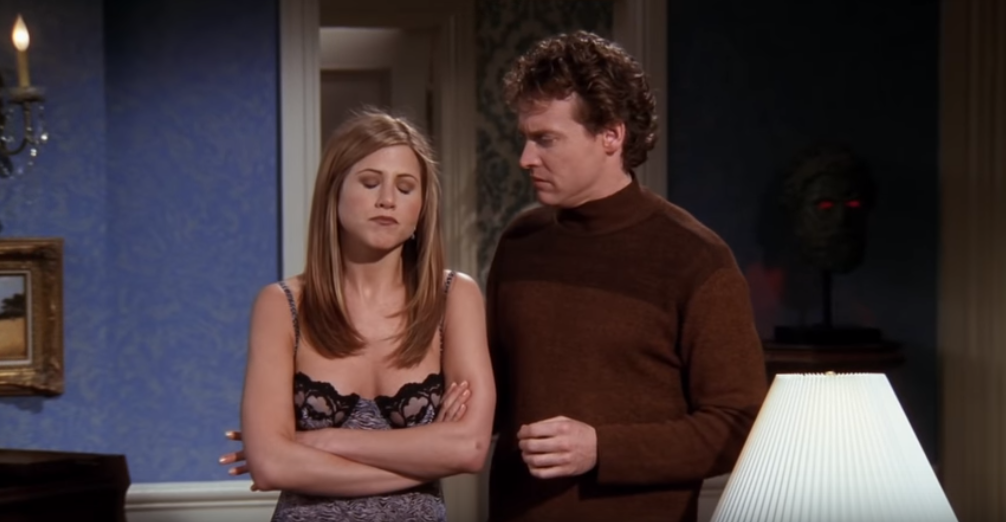 Its eyes glow red for a moment and then stop.
Scroll to 04:09 on this clip:
Jennifer Aniston and Tate Donovan (Joshua) Dated In Real Life
Another interesting aspect of this scene is the fact that real life Rachel and Joshua were dating at the time.
In fact, their relationship was coming to an end.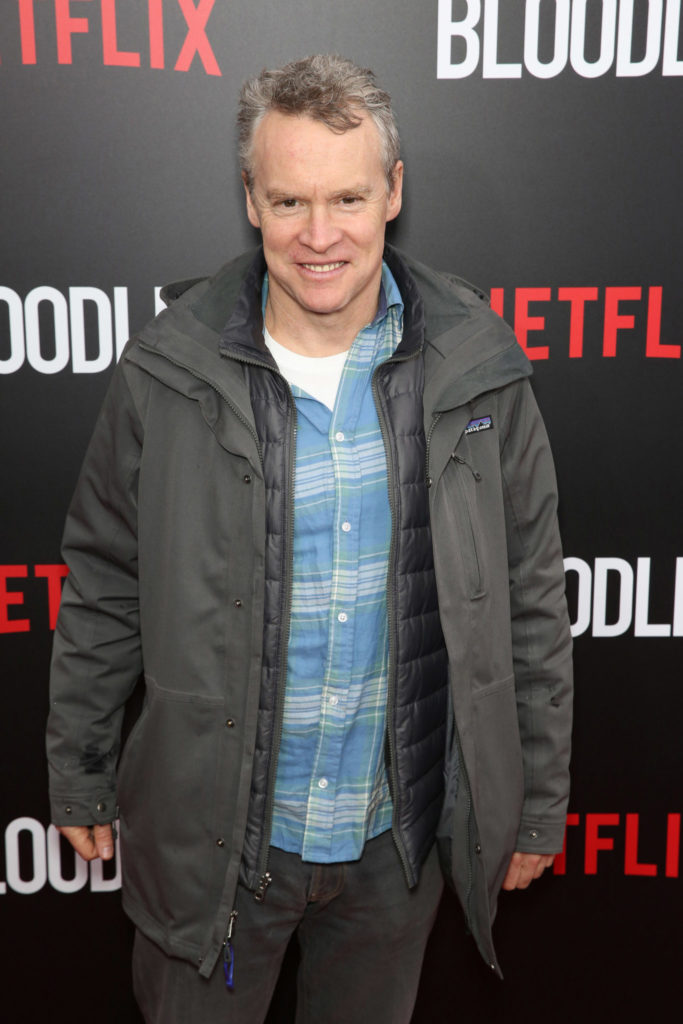 Despite what was going on, the pair had to act loved up when the cameras were rolling.
Donovan recently talked about how difficult he found it to shoot the scenes.
He described the experience as "really painful and tough," in an interview with US Weekly.
This isn't the only Friends mistake noticed recently
A number of bloopers have been noticed by the new Netflix-watching Friends generation.
And both involve Joey!
Joey aka Matt La Blanc can be seen in this short clip mouthing Ross's his lines are he says them.
Just watching @FriendsTV for the billionth time and saw @Matt_LeBlanc mouthing @DavidSchwimmer lines 😂 @HookedonFriends pic.twitter.com/U0J5hzGSqH

— Claire C (@InRingClaire) 12 June 2018
Again, in this clip filmed after Rachel moved in with him he's see mouthing "I love it at Joeys!" as Aniston recites her line!
Joey mouthing 'I love it at Joey's' as Rachel says the words. #FriendsFuckUps pic.twitter.com/qLAtH1N1jp

— Halo (@EatMyHalo) 18 March 2018
Seriously, never change Joey.