Champagne wishes and caviar dreams...
Happy Birthday, Heinz!
The food processing company turns a whopping 150 years old this year and to celebrate they've only gone and released Ketchup Caviar.
The latest product is limited edition so don't get too attached.
The birthday creation is full of the lovely red sauce we all know and love - unless you have a phobia off ketchup... and caviar style pearls that burst in your mouth.
So how do you get this for your next BBQ?
The bad news is that there are only 150 jars of Heinz Ketchup Caviar available as we said it's limited edition.
You won't be able to buy them anywhere, you'll only be able to win a jar on Heinz Facebook & Instagram pages.
They are on the hunt for 150 Heinz Tomato Ketchup super fans.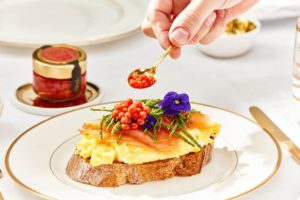 If you think you're what they're looking for and want to get your hands on a limited edition jar of Ketchup Caviar then just enter on the Heinz Ireland Facebook and Instagram pages.
The competition closes on February 14th 2019.