To celebrate the unique bond between dogs and their owners, Dogs Trust Ireland has announced plans to create the missing ritual and meaningful marker when a much-loved dog passes away. Dog lovers are being invited to join the charity and take part in 'The Big Paws' evening walk at Malahide Castle in North County Dublin on Saturday September 30th.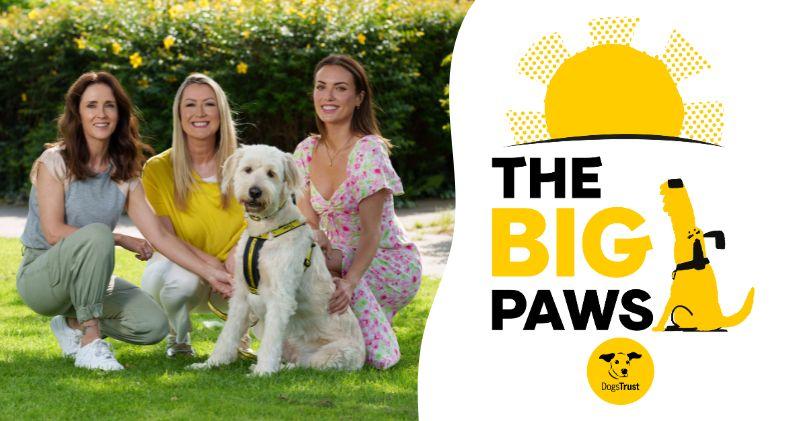 The walk will be lit up to create a reflective, uplifting experience for people to come together to honour the dogs in their lives, both past and present. There are also options to take part in community events taking place throughout the country or to mark the occasion in a personal way - via the charity's website DogsTrust.ie/Event.
Last year, Dogs Trust launched 'Not Just a Dog', a campaign which aimed to normalise talking about the grief experienced when a much-loved dog passes on. As a result, the charity received an outpouring of grief from its supporters, highlighting the importance for an event where dog lovers can take 'paws' and reflect on the indelible mark dogs make in their lives.
Speaking about The Big Paws, Suzie Carley, Executive Director of Dogs Trust Ireland said: "We believe it is hugely important to acknowledge and celebrate the role dogs play in our lives. When a dog passes away, there is no funeral or ritual to mark their passing. So, we want to give owners the opportunity to celebrate their dog's life in a meaningful, positive way.
This magical event is an opportunity to honour and celebrate the incredible bond we have with our dogs while helping to raise vital funds for our work, caring for dogs all across Ireland."
Ciara Murran, Head of Communications at Dogs Trust Ireland continued: "We hope the turnout and support for 'The Big Paws' gives a special place of connection to those who may be grieving their dogs. Together we will take 'paws' to honour the special place dogs have in our hearts, and the big paws left to fill when they leave our lives."
While the event is dog friendly, tickets are limited and those bringing dogs are asked to ensure their furry friends are well socialised, comfortable with other dogs, children and familiar with large crowds of people.
All those taking part are being encouraged by Dogs Trust to share photographs of their experience on social media using the hashtag #TheBigPaws to show how many people in Ireland value the huge impact dogs have on so many aspects of our lives.
The event takes place in Malahide Castle* in Dublin on Saturday 30th of September
Packs are €20 and funds will help other dogs and dog lovers across Ireland.
Tickets are limited so please go to www.DogsTrust.ie/Event to sign up now!