The Pig n' Porter Tag Rugby Festival, the world's largest and best tag rugby sporting festival, is held in Limerick every July, and this year the Festival is celebrating its 19th anniversary!
The 2022 Pig n' Porter Festival takes place on Saturday 9th July with the tag rugby matches taking place at Old Crescent RFC and the University of Limerick. Over 100 teams will take part in the tag rugby during the day followed by the after-party on the grounds of Old Crescent RFC, Rosbrien, Limerick.
The Pig n' Porter Festival will showcase the proud sporting tradition of Limerick to a wide audience and will provide a welcome boost to the local tourism and hospitality sectors including accommodation providers, bars, restaurants, and visitor attractions.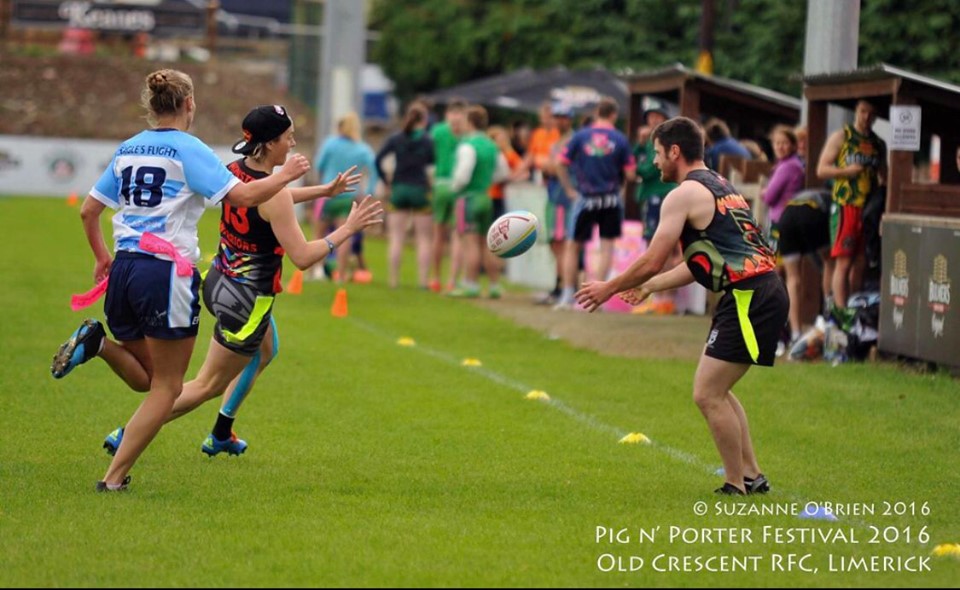 For further information on Pig 'n' Porter 2022, to enter a team or to purchase general admission tickets click here.
Follow them on social to stay up to date with information! @PigNPorter