The SPIN South West Student Race day is BACK and taking place on Thursday 7th April.
One of the most anticipated student events in Ireland is back and SPIN are buzzing to welcome students back while playing the freshest hits. SPIN can't wait to soak up in the atmosphere of the best student event of the year!
Tickets will be in high demand and are limited to 2 per person. Tickets will be on sale on 17th February and can be bought from this link -  Limerick Races only.
Tickets are now SOLD OUT! SPIN South West are media partners for the SPIN South West Student Race day and are not responsible for the sale or distribution of tickets. If you have any issues please contact [email protected] 
However! SPIN South West will be giving away SPIN South West Student Race Day Tickets on-air & on our social channels closer to the event. Turn SPIN up loud and head over to our socials to find out how you can get your hands on a pair.
UPDATE 30/03/2022
You can now purchase Limerick Student Race Day Bus Tickets!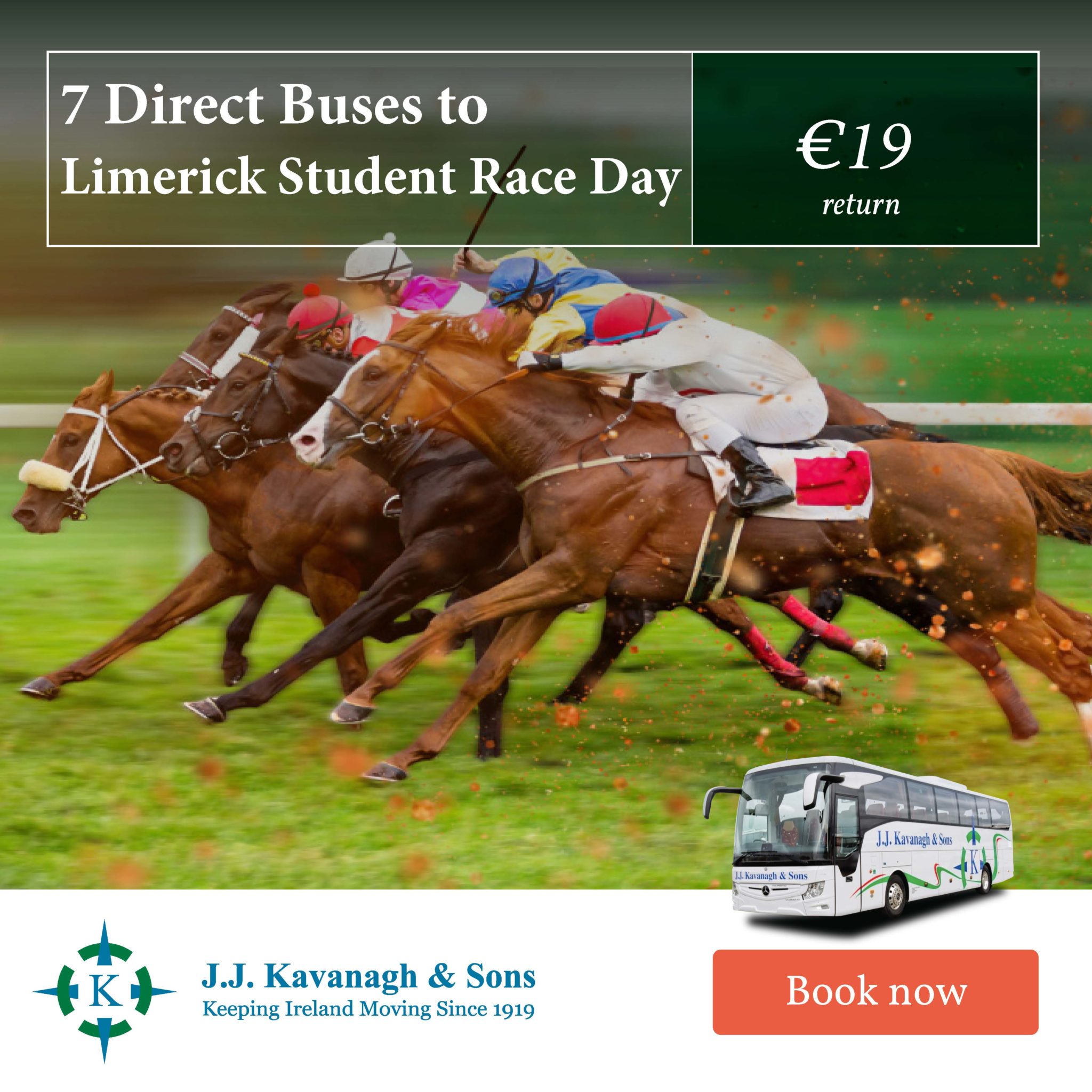 Gates open at 12pm with the first race beginning at 2pm! JJ Kavanagh have 7 direct buses starting from 11:30am with the last one returning to Limerick City (Arthur Quay) at 7pm.
To avoid disappointment, purchase your tickets in advance here.