Macklemore coming to the 3Arena
Macklemore has just announced a UK & European tour, and Dublin's 3Arena has made the list for Tuesday 4th April.
Tickets go on sale this Thursday 10th November at 10am from Ticketmaster.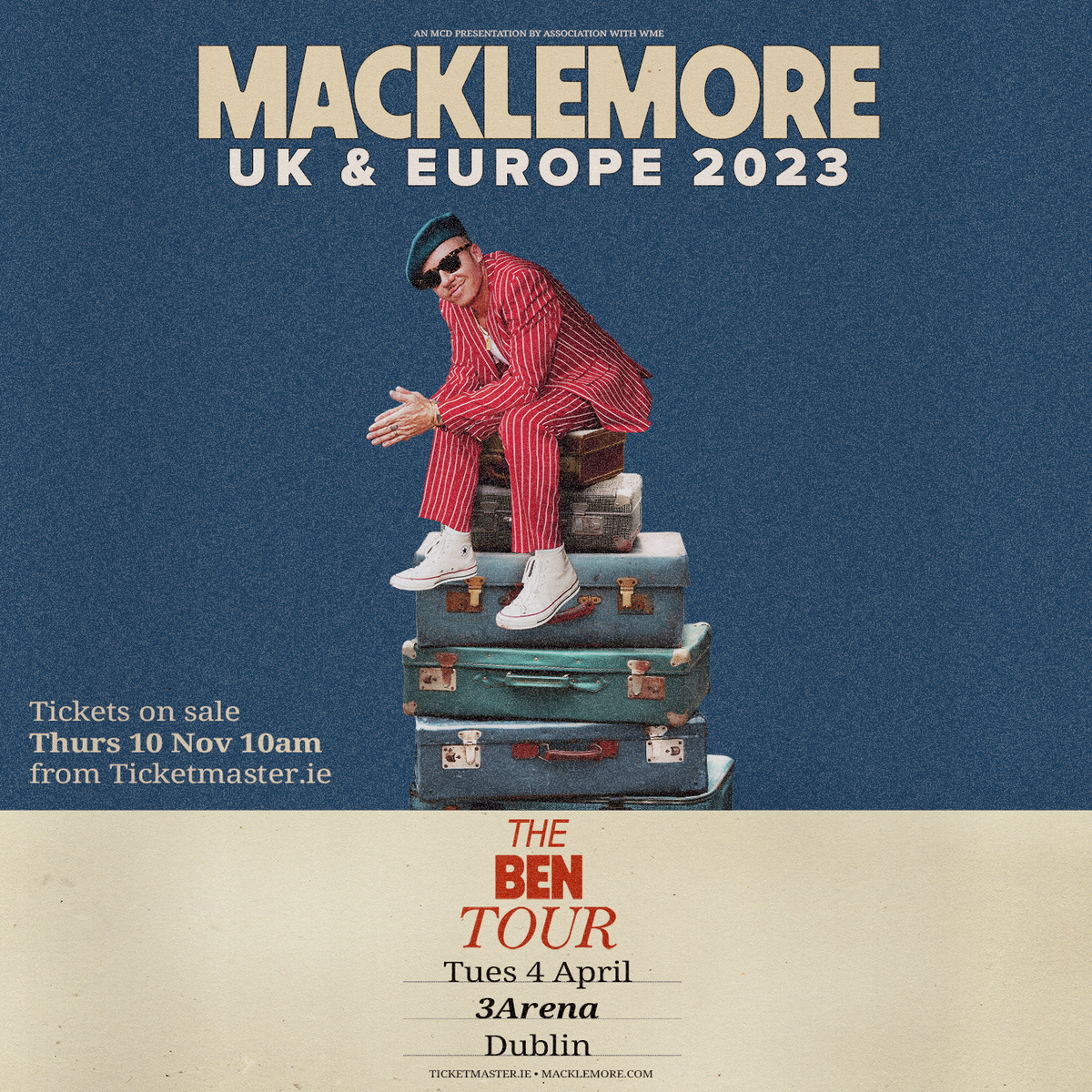 the artist just unveiled the first leg of The Ben Tour, along with the official album artwork for his next record, titled BEN.
It's due out March 3rd next year, just in time for the tour, which kicks off in Dublin the following month.
He'll also play cities across the UK, Netherlands, Belgium, France, Germany, Poland, Austria, Switzerland, Italy, Denmark  and Norway.
Tickets are priced from €45.