Longitude 2019
Ski Mask The Slump God is set to headline Longitude festival tonight as replacement for A$AP Rocky.
It's after the rapper was arrested in Sweden for alleged assault earlier this week.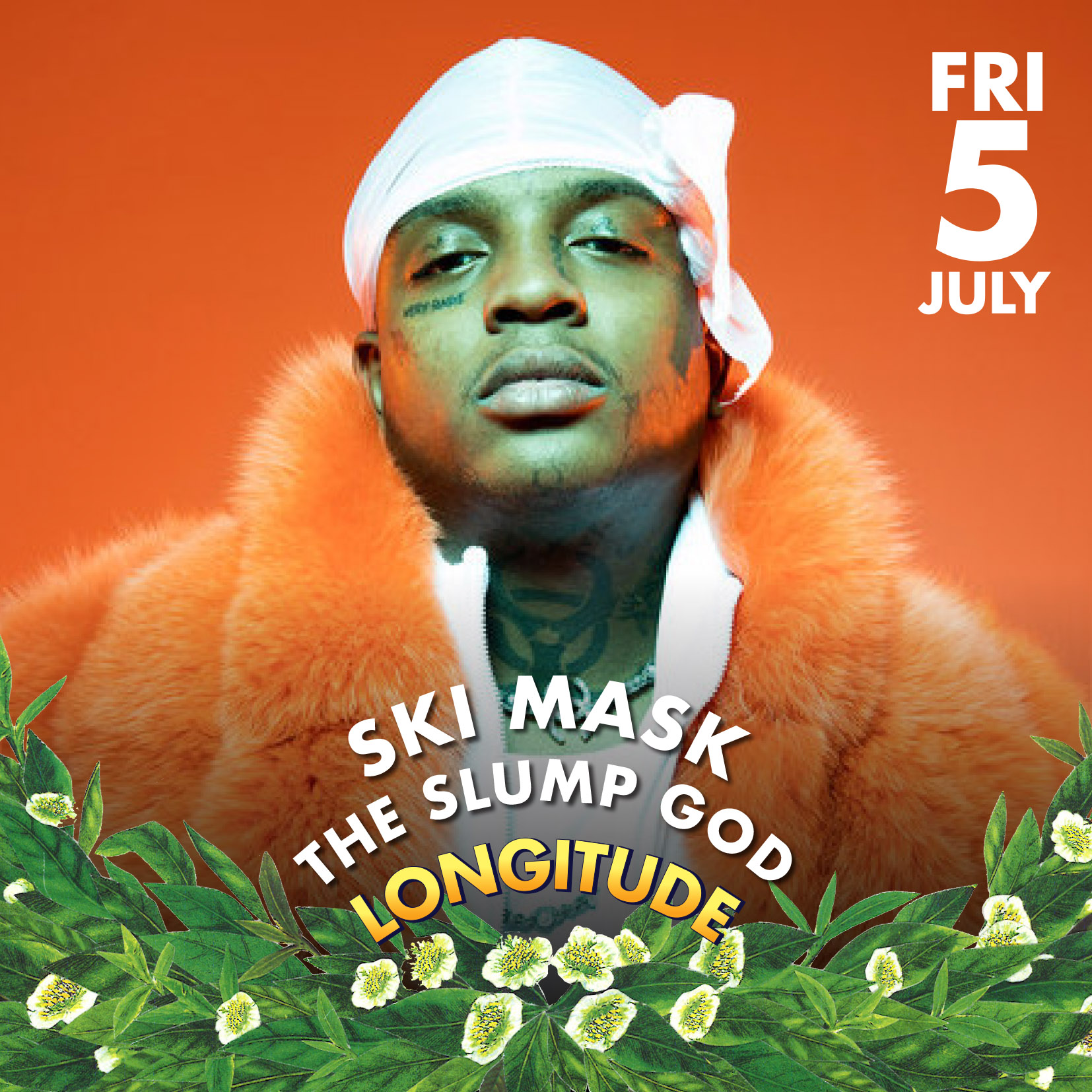 Festival organisers say, 'Due to the Swedish authorities decision to continue to detain A$AP Rocky he will no longer be able to headline Longitude tonight.'
'It's not all bad news though, we are delighted to announce that Ski Mask The Slump God will close the main stage tonight instead!'
 

View this post on Instagram

 
A$AP Rocky
The alleged assault took place outside a burger restaurant in Stockholm on Sunday evening.
According to the Independent, A$AP Rocky was detained in the early hours of Wednesday morning.
 

View this post on Instagram

 
TMZ shared footage of a man resembling the rapper fighting another person on the streets.
Witnesses have reportedly told the publication that the fight broke out after the man was hounding him, 'over a pair of headphones he claimed they had broken.'
 

View this post on Instagram

 
A$AP Rocky's side of the story
The rapper however, took to Instagram with a three minute long video of a man who he claims had been following them.
He reveals that the man broke his headphones when he smashed them off his bodyguard's head.
'HITS SECURITY IN FACE WITH HEADPHONES THEN FOLLOW US'
 

View this post on Instagram

 
He shared another video of the same man.
The rapper captioned the post, 'WE DONT KNOW THESE GUYS AND WE DIDNT WANT TROUBLE.'
'THEY FOLLOWED US FOR 4 BLOCKS , AND THEY WERE SLAPPING GIRLS BUTTS WHO PASSED , GIVE ME A BREAK.'
 

View this post on Instagram

 
Go here for everything you need to know about this years Longitude festival.