Conan Gray is coming to Dublin
Conan Gray has been announced for Dublin's 3Olympia Theatre May 30th 2022.
Tickets from €28.90 go on sale this Friday, October 29th at 9am.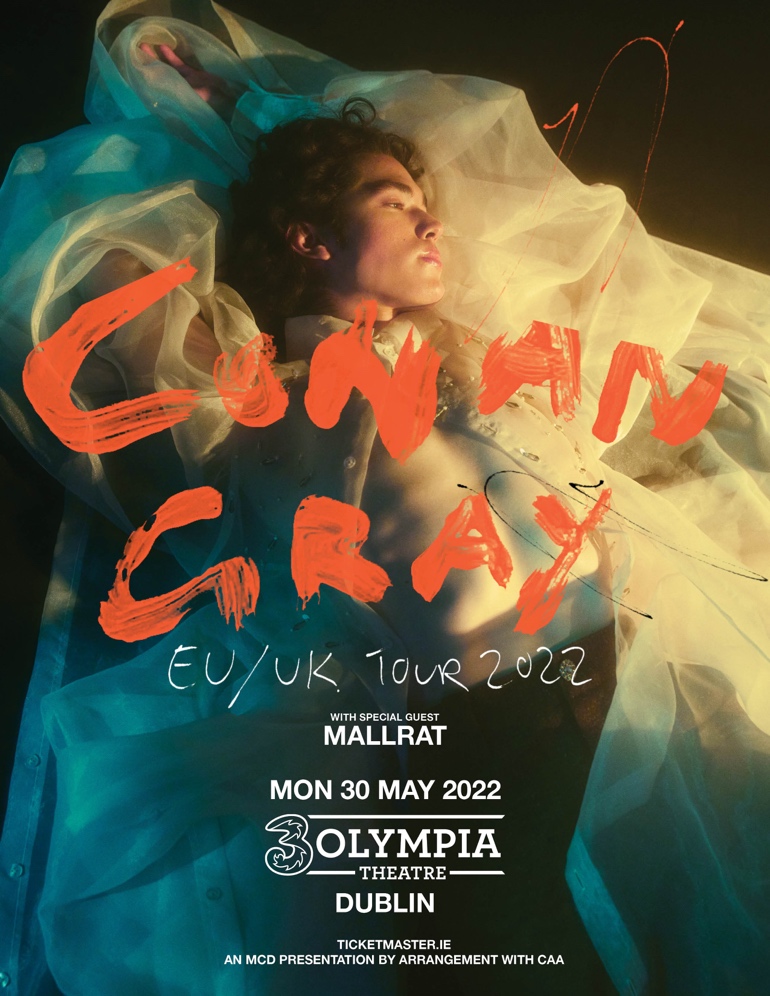 The gig is part of The Conan Gray World Tour 2022, which he kicks off in March. 
The news comes ahead of the release of his new single Telepath, which drops on Friday.
He already teased it on social media, generating millions of impressions and stirring up fan excitement.
Since releasing original demos on his YouTube channel at the age of 15, Conan Gray has emerged as one of the pre-eminent pop superstars of his generation.
He shot to fame with the release of his hit Heather, which went viral on TikTok.
It's the reason so many people on the platform refer to a beautiful, popular girl, as a, 'Heather.'
We can't wait to see him live in Dublin!