It had been rumoured that Tom Holland of Spiderman fame and Zendaya have been dating but now it's been confirmed. 
Tom Holland And Zendaya Are Reportedly Dating
Fans had been speculating about a possible relationship for a number of months.
Read the comments below;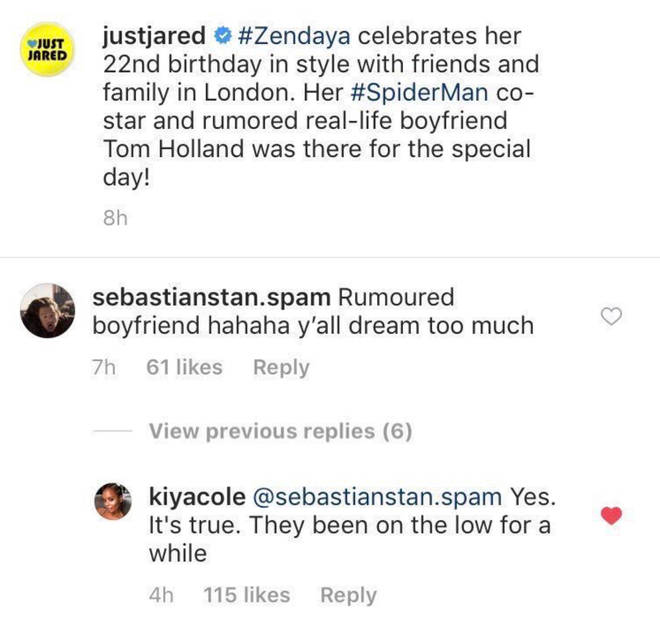 Kiya Cole comments on Instagram. 
Picture: Instagram
Back in May, Tom was pictured leaving Zendaya's LA home and the pair have also been spotted on cinema trips together. 
Tom even posted a cute Instagram this past weekend for Zendaya's 22nd birthday. 
If you read into it too much he says 'mate' which is friend zoning at it's finest but then again is he throwing us off the scent. Either way, we think they are 100% together and we love it!