T.I.'s daughter breaks her silence
Deyjah Harris has spoken out for the first time since her father's comments about her Hymen.
T.I. faced backlash online for sharing that he goes with his daughter to the gynecologist to, "check her hymen."
Shortly after the interview, his 18-year-old tweeted her followers to tell them she loves them.
After T.I. made the revelation in the Ladies Like Us podcast, Deyjah took to Twitter.
She tweets her 146.9k followers, 'I loveeeeeee yalllllll,' alongside a teary eyed emoji.
The comments section is flooded with supportive notes.
i loveeeeeee yalllllll

— Deyjah Harris✨ (@yafavdeyj) November 6, 2019
According to E! News, one fan's response reads, 'I am so sorry that you are going through this, it's not right.'
While another says, 'Your body is yours no one else's.'
'I am praying that you will be OK. Sending lots of love.'
That is not love, it's control. I'm sorry youre going thru this at all, but also so publicly and without consent. Sending you love ❤️

— Blackness Everdeen (@MsStephaniG) November 6, 2019
The outlet reports Deyjah also liked a series of tweets branding T.I.'s actions, 'possessive,' 'controlling,' and, 'disgusting.'
However, she hasn't made any comment specifically about his interview.
 

View this post on Instagram

 
What happened?
T.I.'s latest interview with the Ladies Like Us podcast has gone viral for his comments about his daughter.
During a chat about strict parenting, he reveals he goes to the gynecologist with her to, "check her hymen."
"As of her 18th birthday, her hymen is still intact."
 

View this post on Instagram

 
The rapper is asked if he's had the sex talk with his 18-year-old, Deyjah Harris.
"Deyjah's 18, just graduated high school, now she's attending her first year of college, figuring it out for herself."
"And, yes, not only have we had the conversation... We have yearly trips to the gynecologist to check her hymen."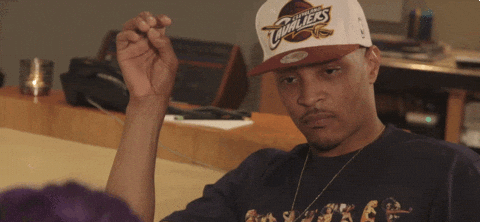 Celebs like Iggy Azalea and Chrissy Teigen have hit out at him online.