Stormzy talks Maya Jama
UK rapper Stormzy confesses his love for ex girlfriend Maya Jama during a chat with Charlamagne tha God.
He admits he's never loved anyone like he's loved her.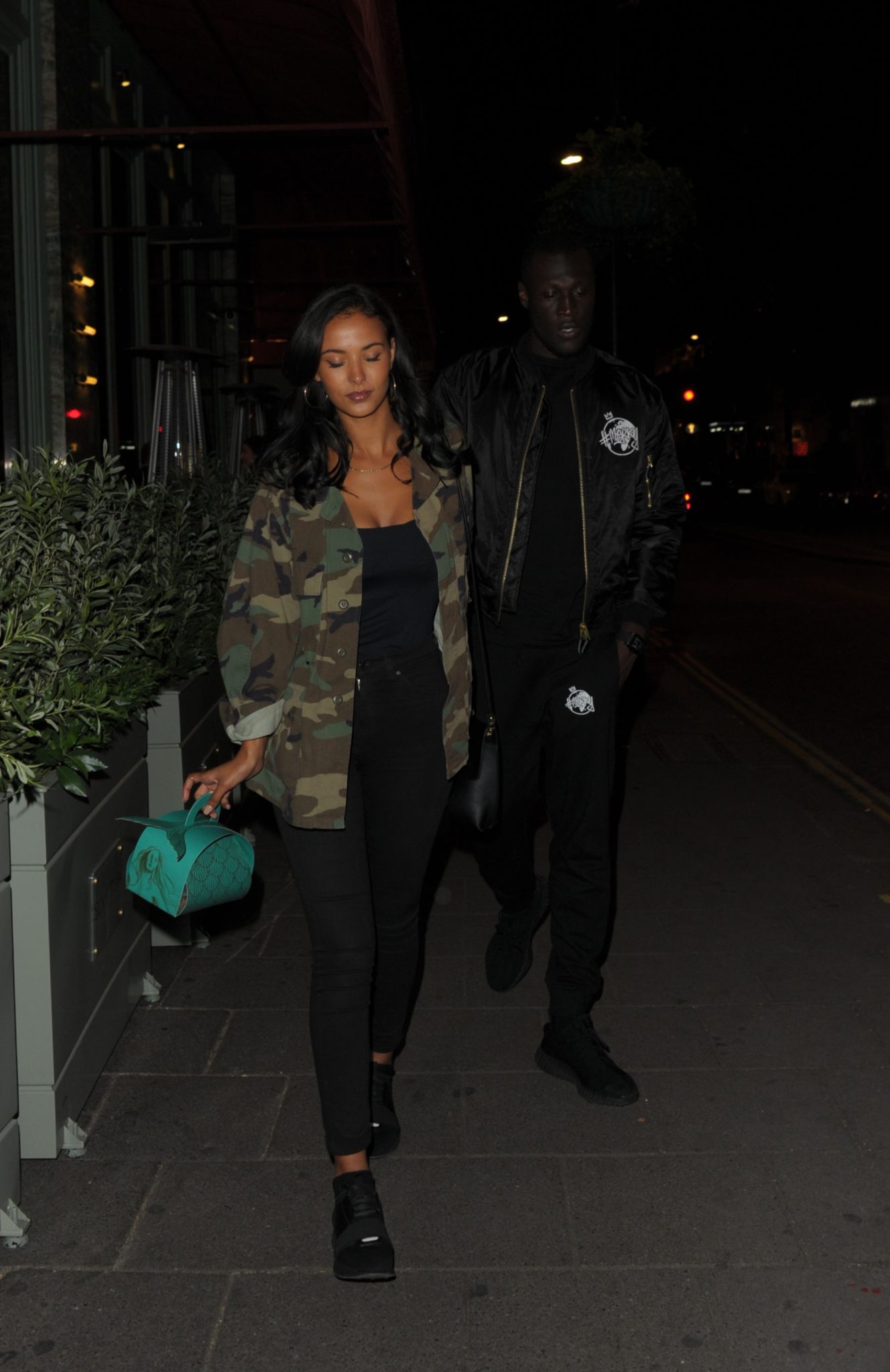 Maya and Stormzy called it quits last summer after around five years together.
They met at the Red Bull Culture Clash in 2014 and had been inseparable ever since. 
When news of their split emerged, it was alleged he cheated on her with Jorja Smith.
Through a representative, Stormzy denied the allegations.
'I can confirm any accusations or reports surrounding Stormzy's infidelity to Maya are categorically not true.'
However, the artist has admitted he was disrespectful towards Maya.
Stormzy's recent confession
The artist has since confessed his feelings for her in a new interview with Charlamagne tha God.
He gushes, "I love her wholeheartedly. I've never loved anyone how I've loved her."
Stormzy's asked if he thinks they would ever get back together.
He responds, "I would love to be the man who she needs, I would love to do all the things that make this work."
"I want to marry her, I want to have her children."
 

View this post on Instagram

 
He recalls the night he realised he'd lost her, "I was pacing around my kitchen, I was pacing up and down for days thinking..."
"F**** sake bruv... this one reckless night. You... all of those things brother; marriage, kids, the love of my life."
Stormzy continues, "You have put all of those things at [risk], and now look you probably won't ever... you've lost that."
"You know what I mean? You've lost that."
Watch the full chat below:
Lessons
Stormzy publicly apologises for being, "disrespectful," towards her in his track Lessons.
He explains to BBC Radio 1Xtra why he did that, "It was a hot topic and I'm going on record now and I'm apologising."
"I'm trying to lay it all bare and be very truthful and be very clear in my truth. I'm not trying to shy away from it."
 

View this post on Instagram

 
Stormzy admits, "It was a public disrespect. It was a public disrespect that needed a public apology. That girl gave me the world."
"I will wholeheartedly say that's a phenomenal woman that loved man wholeheartedly and was man's everything."
 

View this post on Instagram

 
He admits, "I disrespected and was inconsiderate – a big disrespect. The least I can do is come out and say, come on."
"I will say it 100 per cent loud and clear that's a brilliant woman – we shared something very deep and she loved me wholeheartedly and man went out and disrespected."
Listen to Lessons here:
Maya hasn't made any comment.