Stormzy claims his manager was 'racially profiled'
English rapper Stormzy has accused security at a festival in Austria of racial profiling.
Following reports of someone carrying a weapon, his manager and some friends were searched.
So, Stormzy pulled out of the gig hours before he was due to play.
 

View this post on Instagram

 
The rapper took to Instagram Stories to apologise to fans and to tell his side of the story.
He wrote, 'My sincerest apologies to anyone who travelled all that way to watch me perform.'
'I'm genuinely upset that you've wasted your time and money and that burns me more than you'd know.'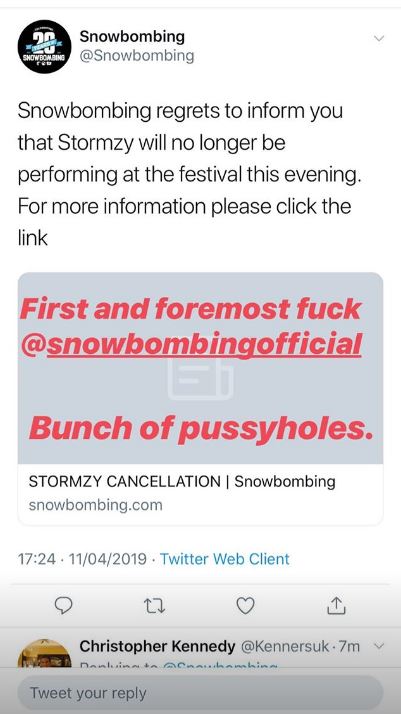 'The last ever thing I wanna do is let down anyone who's taken time out to support me.'
'I too would be fuming if I travelled and spent money to go and watch an artist and they pull out last minute.'
'However, if these are the drastic steps that I need to take to make a point against racism and racial profiling...'
'Then trust me I'm taking it.'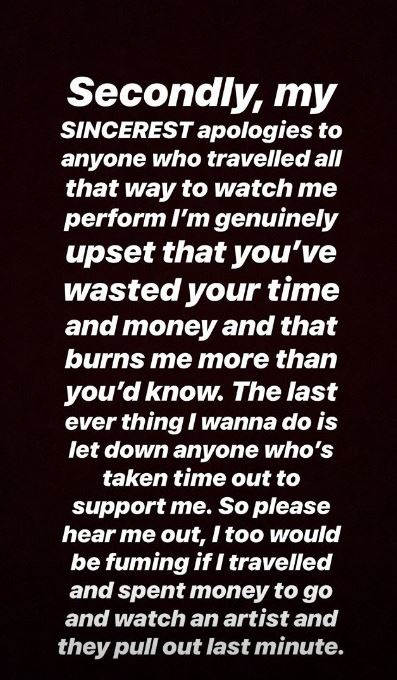 'My manager and all my friends who were at the festival were racially profiled, targeted and aggressively handled because they (security) had 'reason to believe someone was carrying a weapon'.'
'The security targeted them (despite no one fitting the description), were physically aggressive when handling them and there's been no effort from the festival to actually deal and address the problem.'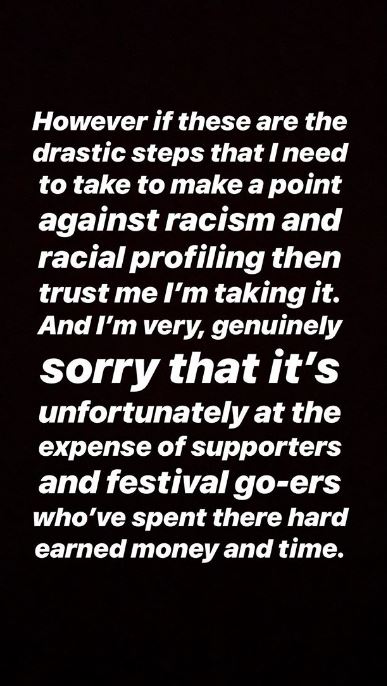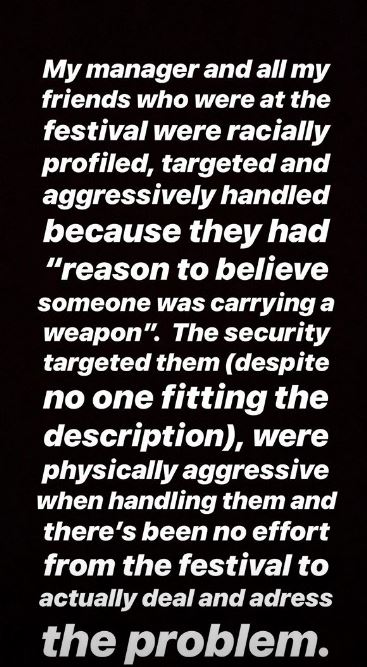 He continues his rant in another Instagram post.
'This is the kind of soul draining sh*t black people gotta deal with all the fu**ing time.'
'I'm sick of it so f**k the festival and f**k the performance.'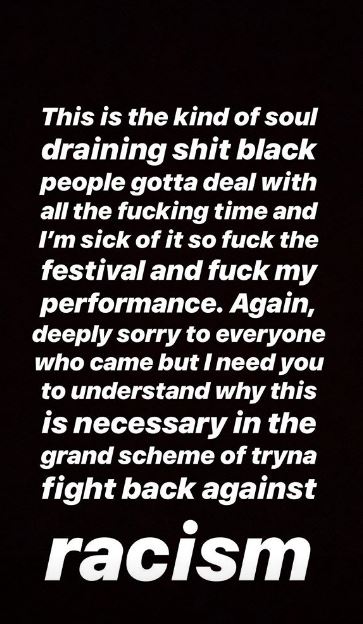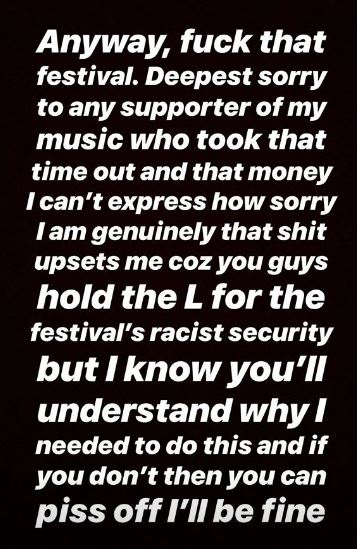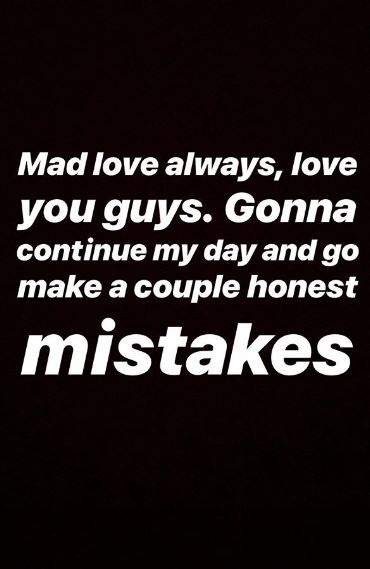 Stormzy reacts to negative comments
Stormzy has no time for social media users leaving negative comments about the decision he made.
One user tweeted, 'Been to this festival more times than I can count.'
'I can honestly say the security team here are the kindest, most welcoming collection of humans...'
So, Stormzy called this person a 'tw*t.'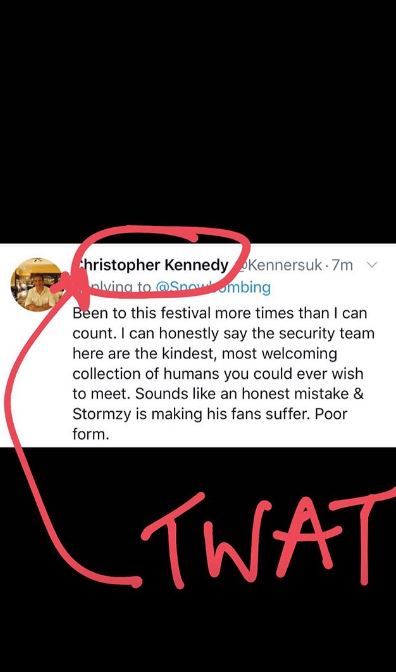 'Yes Chris you pr*ck I'm sure they're very polite and an absolute pleasure.'
'Young black people always seem to be on the receiving end of these "honest mistakes."'
'How many honest mistakes do you find being made against you?'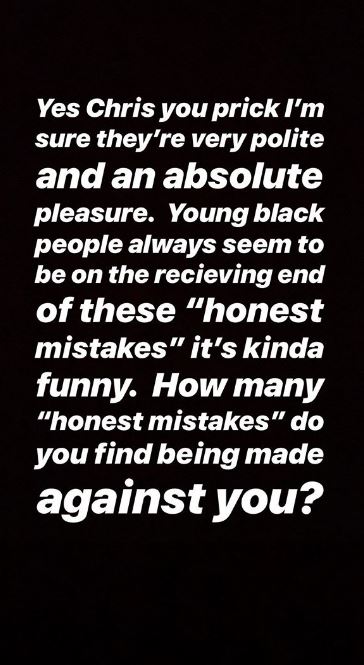 The festivals statement
The Snowbombing festival later released a statement to inform its followers that Stormzy would not be performing.
'Last night (Wednesday 10th) Snowbombing's security were alerted to the possibility that an individual at the festival was allegedly carrying a weapon.'
'In accordance with protocol, a small number of attendees, including Stormzy's manager were escorted to the nearest exit, searched and no weapon was found.'
 

View this post on Instagram

 
'Stormzy's management were unhappy with the manner by which this took place and as a result Stormzy will no longer be performing tonight.'
'This evening's Forest Party will now not go ahead as planned. '
'We are deeply saddened that any individual would feel uncomfortable at Snowbombing.'
 

View this post on Instagram

 
'Snowbombing would like to wholeheartedly apologise to Stormzy's team.'
'We are doing everything we can to understand the full situation and are treating this with the utmost seriousness to ensure this does not happen again.'
 

View this post on Instagram

 
Fans react
Stormzy's fans on social media have been extremely supportive of his decision.
'How you can be angry at someone making a difference and standing up for his whole race?'
'Money & time are important yes, but respect, dignity & equality will always top that.'
— ÃJ (@amskyky) 11 April 2019
— Jack Meadows (@jackmeadows93) 11 April 2019
— - (@BinSH0) 11 April 2019
— B (@TweetsByBilal) 11 April 2019
— vic sanusi (@victoriasanusi) 11 April 2019
— jalé-kapo (@jalekapo) 11 April 2019
It's unclear whether fans will be reimbursed after Stormzy pulled out of his performance.