It's the question many of us have been asking for years? Does Simon Cowell get Botox?
Now, in a recent interview, Cowell not only admitted to getting botox but admitted that he had used "too much" Botox over the years.
The Music Mogul recently revealed that he and fellow Britain's Got Talent judge Amanda Holden enjoy watching back old shows from the so-called "Botox years", calling the clips "hysterical".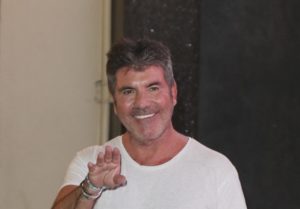 Speaking to The Mirror he said: "I love watching 'the Botox years'. All of us are like, 'Christ, we had a lot that year. Not so much that year… Maybe a bit too much that year',"
He continued saying "You know, the old clips of us are hysterical. Amanda's always like, 'What was I thinking?', I said, 'Well, I don't look a lot better.'
"I look all right now, but certain years it was like, 'Wow', I don't know what was going on."
This admission comes after Cowell publicly apologised to former Britain's Got Talent winner Jai McDowall, telling the singer that he was sorry he hadn't given him the right support after his win in 2011.