Pete Davidson & Kanye West
Pete Davidson has allegedly called Kanye West out on his recent behaviour.
Kanye has been targeting Pete in his music and on social media ever since he started dating his ex, Kim Kardashian.
The Gold Digger artist has also been publicly airing his concerns for his children amid his divorce with Kim.
Dave Sirus, a friend of Pete's and the co-writer of his The King of Staten Island, shared a screenshot of an alleged text exchange between Pete and Kanye.
According to E! News, the post, which has since been deleted, was captioned, '"a message from Pete."'
A source confirmed with E! the texts are authentic.
Not to mention this isn't the first time Pete has used Dave's account to send a public message.
In January, he used the profile to pay tribute to the late Full House star Bob Saget.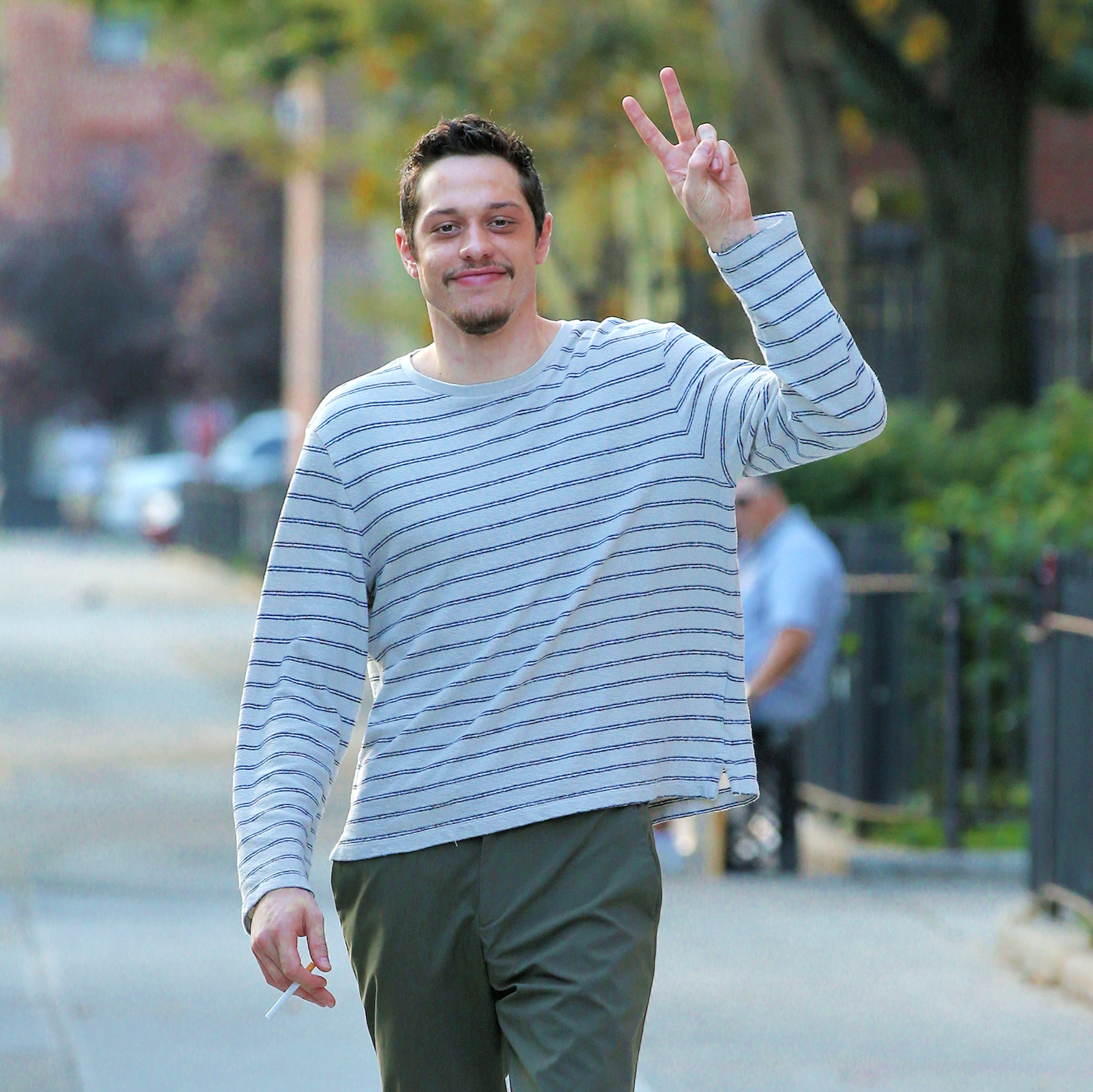 The text exchange
In the text exchange, as quoted by E!, Pete allegedly wrote to Kanye: 'Yo it's Skete, can you please take a second and calm down.'
'It's 8am and it don't gotta be like this. Kim is literally the best mother I've ever met.'
'What she does for those kids is amazing and you are so fu**ing lucky that she's your kids mom.'
 

View this post on Instagram

 
'I've decided that I'm not gonna let you treat us this way anymore and I'm done being quiet.'
'Grow the f**k up,' he added.
Kanye purportedly responded, 'Oh you using profanity... where are you right now?'
 

View this post on Instagram

 
Pete allegedly hit back, 'in bed with your wife,' alongside a selfie.
Later in the text exchange, Pete asked Kanye to meet him so they can talk, 'privately... man to man.'
When Kanye invited him to his Sunday Service, Pete insisted he wouldn't be doing this publicly.
He supposedly said, 'What you are doing to your family is dangerous and going to scar them for life.'
'Please handle these matters privately bro I beg you.'
According to the screenshot, the SNL comedian also offered to help Kanye, 'There's no shame in having a little help...'
Kanye appeared to reference the conversation in a video of himself praying, which he posted to Instagram.
"The boyfriend texts me, antagonizing me, bragging about being in bed with my wife."
"I'm like, well, who's watching my children if he's texting me, bragging about being in bed with my wife?"
Kanye west praying to to God and says Pete Davidson texted him to tell him he is in bed with Kim! I don't think pete Davidson ever text this man. (Via @kanyewest Instagram) pic.twitter.com/ZEKGwCREwF

— vexan (@treeshardar) March 13, 2022
All of this comes days after Kanye released the second music video for his song Eazy, which targets Pete.
"God saved me from that crash/ Just so I can beat Pete Davidson's a**"
Read more here.