Offset detained by police
Offset was reportedly detained by police this week following reports of an armed person in a shopping centre.
The authorities got a call about a person with a gun in the car park of LA's The Grove shopping complex.
TMZ report Offset and some members of his entourage were detained by police.
Law enforcement revealed to the outlet that two guns had been recovered.
Offset has since been released after two other people detained claimed ownership of the guns.
It's unclear whether those with the admission are part of Offset's team.
There's footage doing the rounds on social media of police shoving a man, alleged to be Offset up against a wall.
The man shouts at the officer, "Tell me now! You've gotta tell me now."
"That's your job!"
Cardi B hu at The Grove Mall Center parking lot after a report that someone had a firearm. Reports are that 2 guns was recovered. pic.twitter.com/F1eBFlEbGc

— VideoMixtape (@videomixtape_) January 30, 2020
Just four hours ago, the rapper took to Instagram Stories with a very blurry video.
He captions the post, 'The devil is a lie I'm covered by the blood of Jesus.'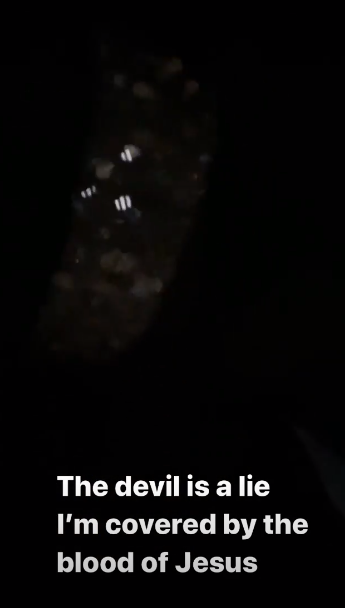 Inatagram Stories @offsetyrn
Offset is yet to make any official comment.