I bet every new mother can relate.
In an Instagram Q&A, Molly-Mae got personal as she opened up about how she's found being a first-time Mammy.
A fan asked Molly if having a baby was harder than she imagine, and she replied "Yes. 100% yes.
"I'm not going to beat around the bush... I was not prepared," she wrote.
But for Molly, baby Bambi has been "completely and utterly worth" every challenge.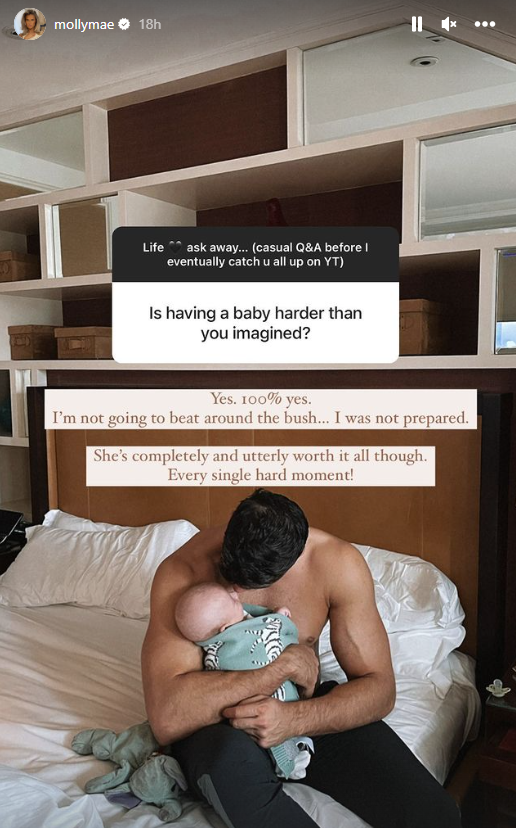 While some people say that having a baby can put strain on a relationship, Molly feels that the experience has only drawn her and boyfriend Tommy Fury closer.
She reckons the pair are "one million times stronger" now, putting it down to how hard they have to work together.
Molly admitted that the pair are "still figuring it out" but she considers them to be lucky that "becoming parents has only affected our relationship positively."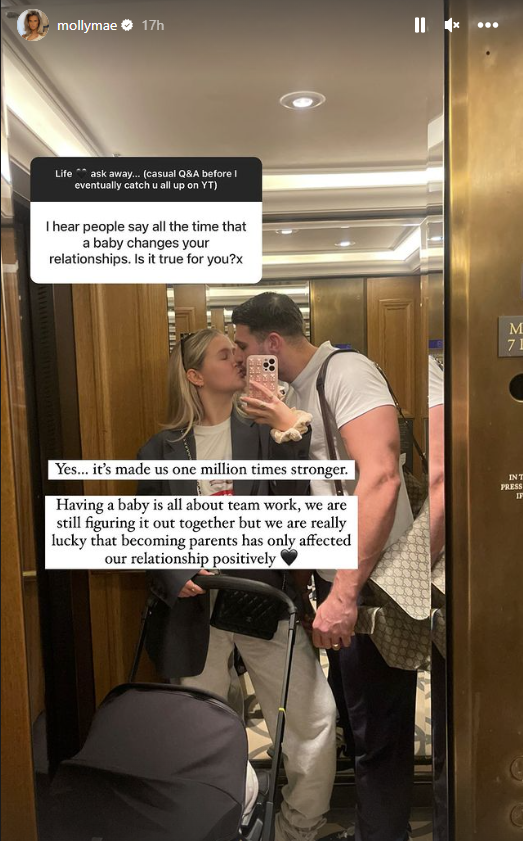 How is Molly-Mae finding work?
Motherhood wasn't the only thing Molly-Mae decided to share. She listed out her plans for the year, saying she's "more motivated than ever" with work.
"Not only am I building a future for me," she explained. "I'm building it for my daughter."
Having a baby has given Molly an incentive to work harder than ever while learning to balance her parenting duties.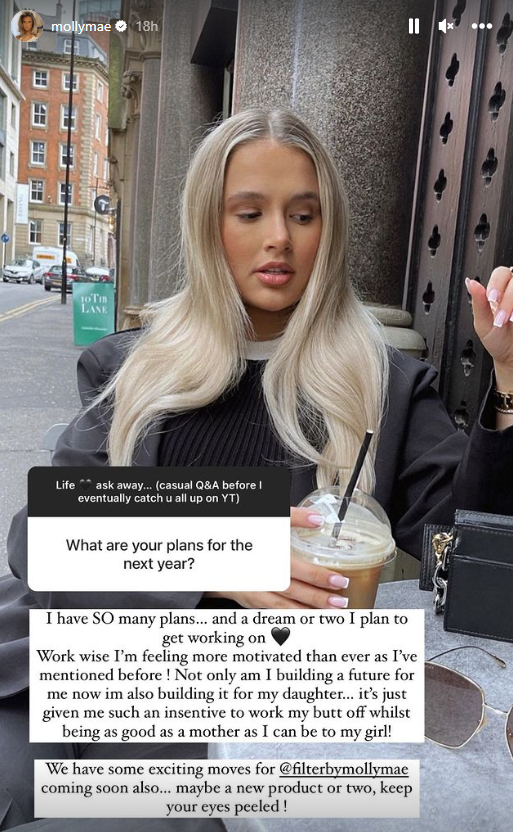 We love Molly-Mae's honesty!