Formerly half of the 'Peru Two',  Michaella McCollum has announced she is writing a book.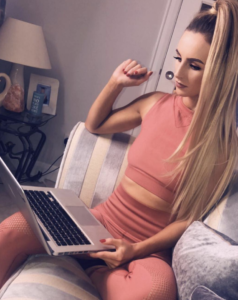 McCollum was arrested alongside friend Melissa Reid for drug smuggling 11 kg of Cocaine at Jorge Chávez International Airport in Lima, Peru back in 2013.
Both women, who were 20 at the time, pleaded guilty in court to drug smuggling and were sentenced to six years and eight months in prison in December 2013.
McCollum applied for parole and was released from prison on 31 March 2016 - arriving at Dublin Airport on 13 August 2016, while Reid was later freed from prison on 21 June, returning home to Scotland.
Michaella is set to release her tell-all book in Spring of 2019. Judging by the string of hashtags she included "#peru" and "Ibiza", It looks like the book could be a tell-all about her high-profile case and time in prison.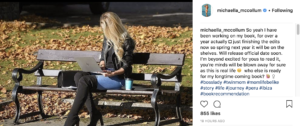 Mc Collum took to Instagram to announce the news saying;
So yeah I have been working on my book, for over a year actually just finishing the edits now so spring next year it will be on the shelves. Will release official date soon. I'm beyond excited for yous to read it, you're minds will be blown away for sure as this is real life who else is ready for my longtime coming book? ‍♀️