Kourtney Kardashian robbed
After being robbed of thousands from her home, Kourtney Kardashian admits she's, 'learned a huge lesson.'
When the reality star's assistant advises her that money is missing from her purse, she begins to panic.
On last night's episode of KUWTK, she finds the culprit, "This lady stole $700 out of my wallet..."
It all kicks off when Kourtney's assistant tells her, "We discovered that there was cash missing from your wallet."
"So I don't know if you spent it out the other night..."
Kourtney responds, "I specifically handed 20 bucks to the valet and I had hundreds and I threw them back into my bag."
The Kardashian tells the camera, "The fact that money's missing from my wallet definitely doesn't feel like a coincidence."
"We had an iPad missing in the house too. I have people in and out of my house all day."
"People that I trust."
The culprit
On last night's episode of the reality series, Kourtney finds the culprit.
She can be seen sitting on her bed confiding in her sister Khloé and family friend Stephanie Shepherd.
"This lady stole $700 dollars out of my wallet."
E! reports the 'lady' she's referencing is a, 'household employee.'
Kourtney goes on, "Then she stole $4,500 out of Scott's."
"Then my security who's here today just said he seen her two times with her flashlight on in the office."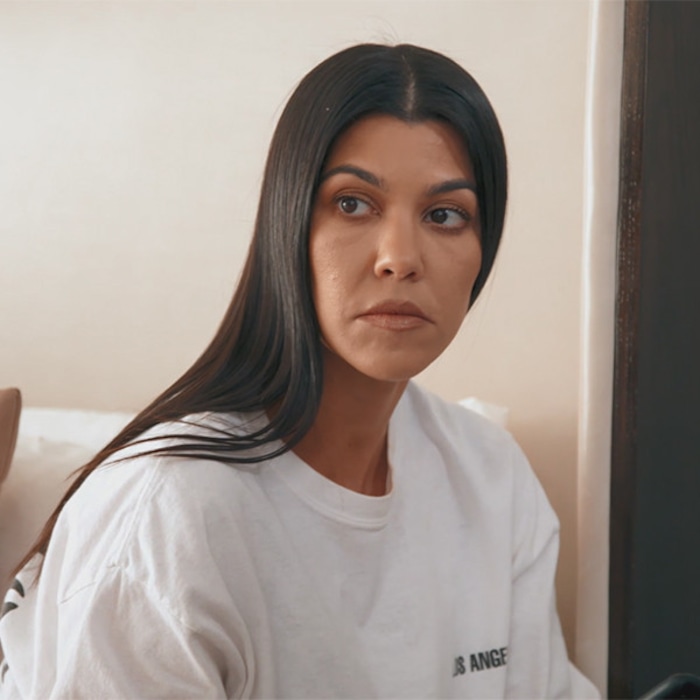 Khloé gets frustrated by the situation and advises her sister, "Stand your ground!"
"This is your home with your two kids! Let's go downstairs Kourtney."
"Go talk to your security!"
Kourtney rushes downstairs to confront the alleged thief.
However, just as she gets to the front door, she sees the lady drive off in her car.
Kourtney sighs, "Oh my god."
Keeping Up with the Kardashians airs every Sunday night on E!