Hilary Duff shares strange reason for eye infection
Lizzie McGuire star Hilary Duff has revealed she got an eye infection recently.
She shared on Instagram Stories that, strangely enough, it was because she had taken too many Covid-19 tests.
 

View this post on Instagram

 
Hilary took to social media to share pictures and videos from Christmas 2020 with her family.
She posted cute images of her husband dressed as Santa and her children playing in the snow.
 

View this post on Instagram

 
In one picture, the former Disney star poses for the camera with her niece sitting on her lap.
She revealed in a caption, 'Then my eye started to look weird.....and hurt....a lot.'
Next, the 33-year-old posted a picture of a hospital.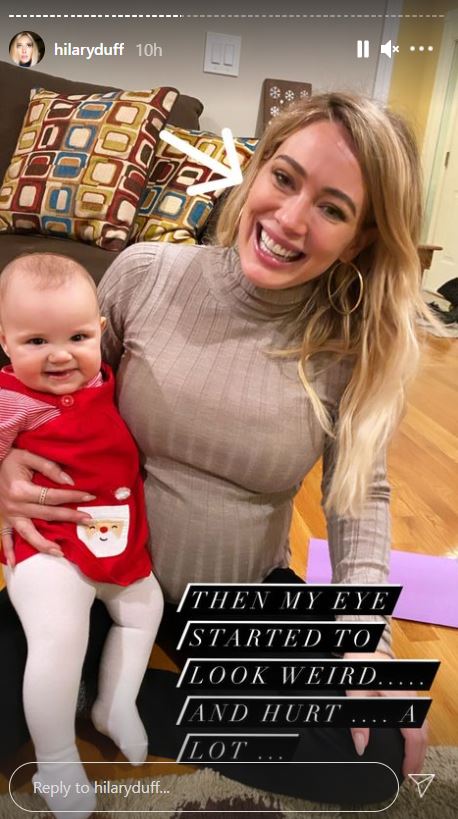 She captioned it, 'took a little trip to the emergency room.'
'I got an eye infection from all the COVID tests at work....cuz you know, 2020 and all.'
In a follow-up post, Hilary assured her fans, 'PS.... My eye is fine, needed antibiotics.'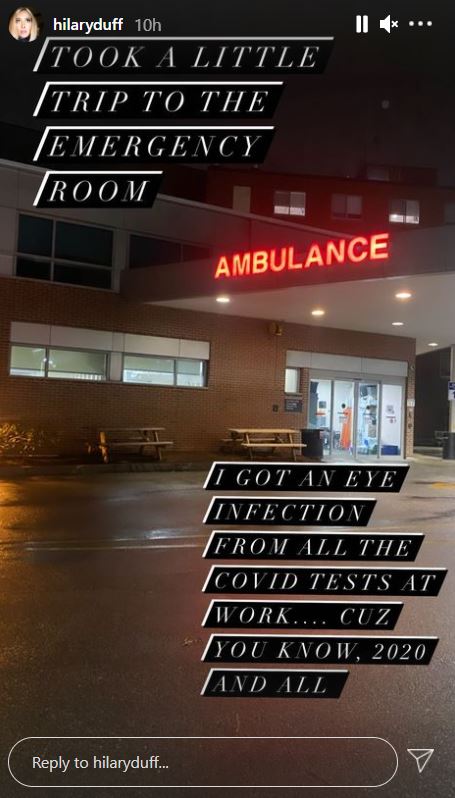 Hilary didn't share how this happened but we're glad she's okay.
In other Hilary news...
The actress broke the dreaded news last month that the Lizzie McGuire reboot series would not be happening.
She shared a statement on her official Instagram account at the time.
 

View this post on Instagram

 
The actress admitted, 'I'm very sad, but I promise everyone tried their best and the stars just didn't align.'
'Hey now, this is what 2020s made of.'
 

View this post on Instagram

 
Read her full statement here.