Gigi Hadid reveals baby girl's name
Gigi Hadid has revealed her baby girl is named Khai.
She welcomed her first child into the world with Zayn Malik last year.
 

View this post on Instagram

 
Gigi shared her child's name with followers on Instagram by including it in her account bio.
It simply reads, 'khai's mom.'

The happy couple welcomed their baby girl in September last year.
At the time, Gigi shared an adorable picture of Zayn holding her tiny hand.
'Our girl joined us earth-side this weekend and she's already changed our world. So in love,' Gigi wrote.
 

View this post on Instagram

 
Zayn also shared the news on his Instagram account, 'Our baby girl is here, healthy and beautiful'
'to try put into words how i am feeling right now would be an impossible task.'
'The love I feel for this tiny human is beyond my understanding.'
Zayn finished, 'Grateful to know her, proud to call her mine, and thankful for the life we will have together x'
 

View this post on Instagram

 
Gigi has been gushing over Khai on Instagram ever since she came into the world.
She recently shared a screenshot of a text she received that reads, 'Hey I'm obsessed w our kid.'
I think it's safe to assume that came in from her boyfriend Zayn.
 

View this post on Instagram

 
Just this week, the model celebrated four months since Khai's birth.
She captioned a photo of her with her child in her arms, 'my girl, 4 months & THE BEST KID'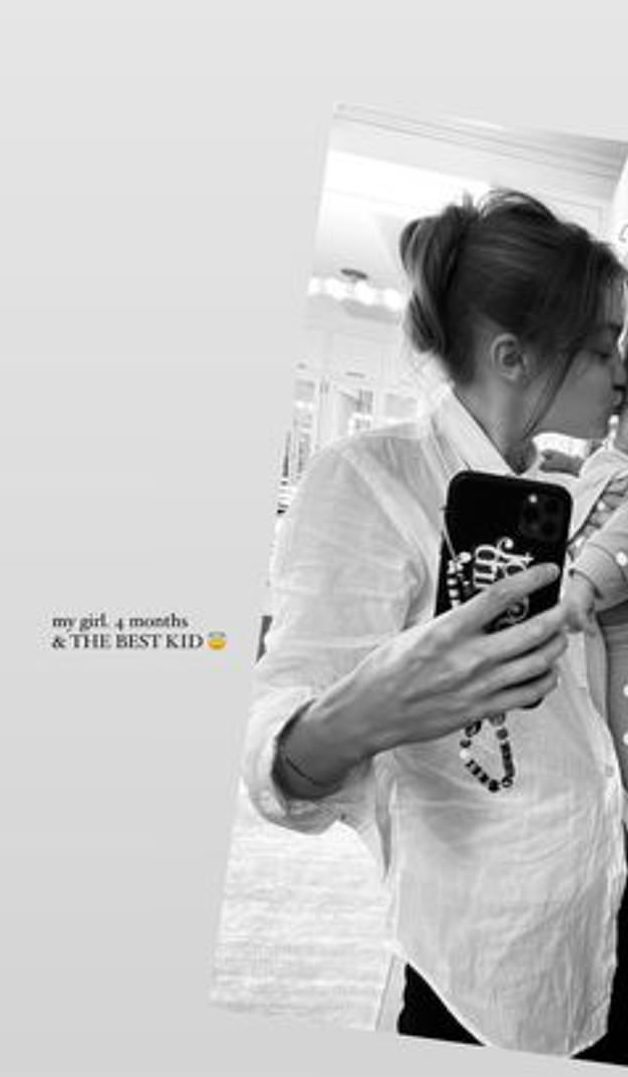 Gigi also shared a post, empathising with all, 'new moms.'
She wrote, 'to new moms: if u washed your face today, i'm proud of you.'
 

View this post on Instagram

 
Meanwhile, Zayn's brand new song Vibez is out now and it's been added to the SPIN playlist.
Keep SPIN loud for all the biggest hits.