Gemma Collins says she's "in absolute agony" after her fall during last nights performance on Dancing On Ice.
Gemma Collins took a tumble on last nights episode of Dancing On Ice.
She was performing a routine to Celine Dion's It's All Coming Back To Me Now with professional Matt Evers.
However, after she got back up to finish her routine, she scored a 16.5 from the judges.
Collins has since taken to Instagram Stories to share that she's in agony.
"I'm in absolute agony. We've all come for a bit of dinner. Curry of course."
She shared a picture of a bag of ice resting on her leg.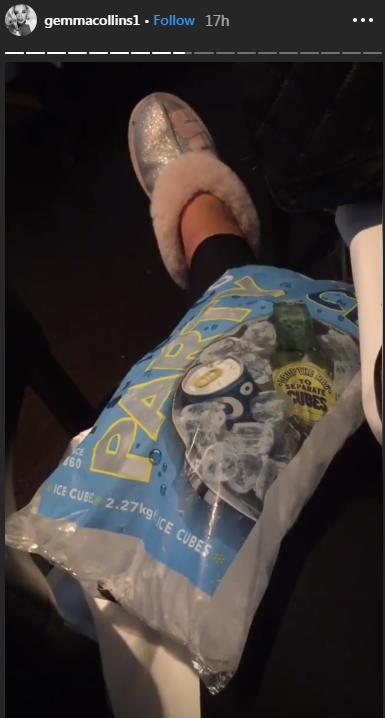 Her boyfriend James Argent also took to Instagram Stories to express his concern for 'the GC.'
The TOWIE star shared a video of her bruised legs to social media.
"Gemma's leg is terrible, look." He said she's, "in a bad bad way."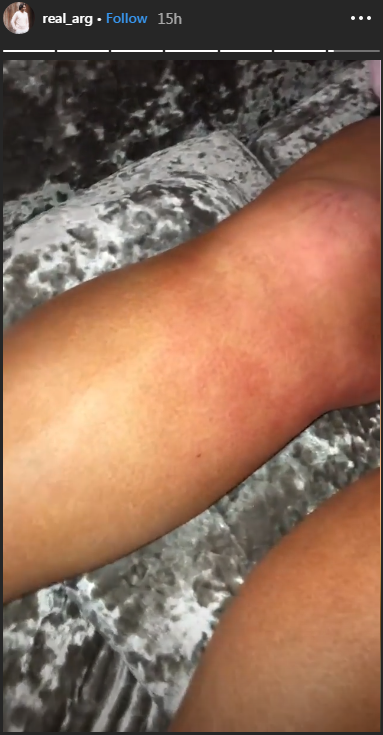 In his most recent Instagram post, he admits he thought she had lost some teeth when she fell.
'When I saw her fall like that face first I honestly thought she might be unconscious or lost some teeth!'
Fair play to her for getting back up and finishing the routine.