Do not get on the wrong side of Charlotte Crosby
Geordie Shore's Charlotte Crosby is fuming with her ex boyfriend Joshua Ritchie.
The reality star took to Instagram branding him a, 'f***ing little toe tag!' for agreeing to appear on Celebs Go Dating.
They called off their two year relationship last month.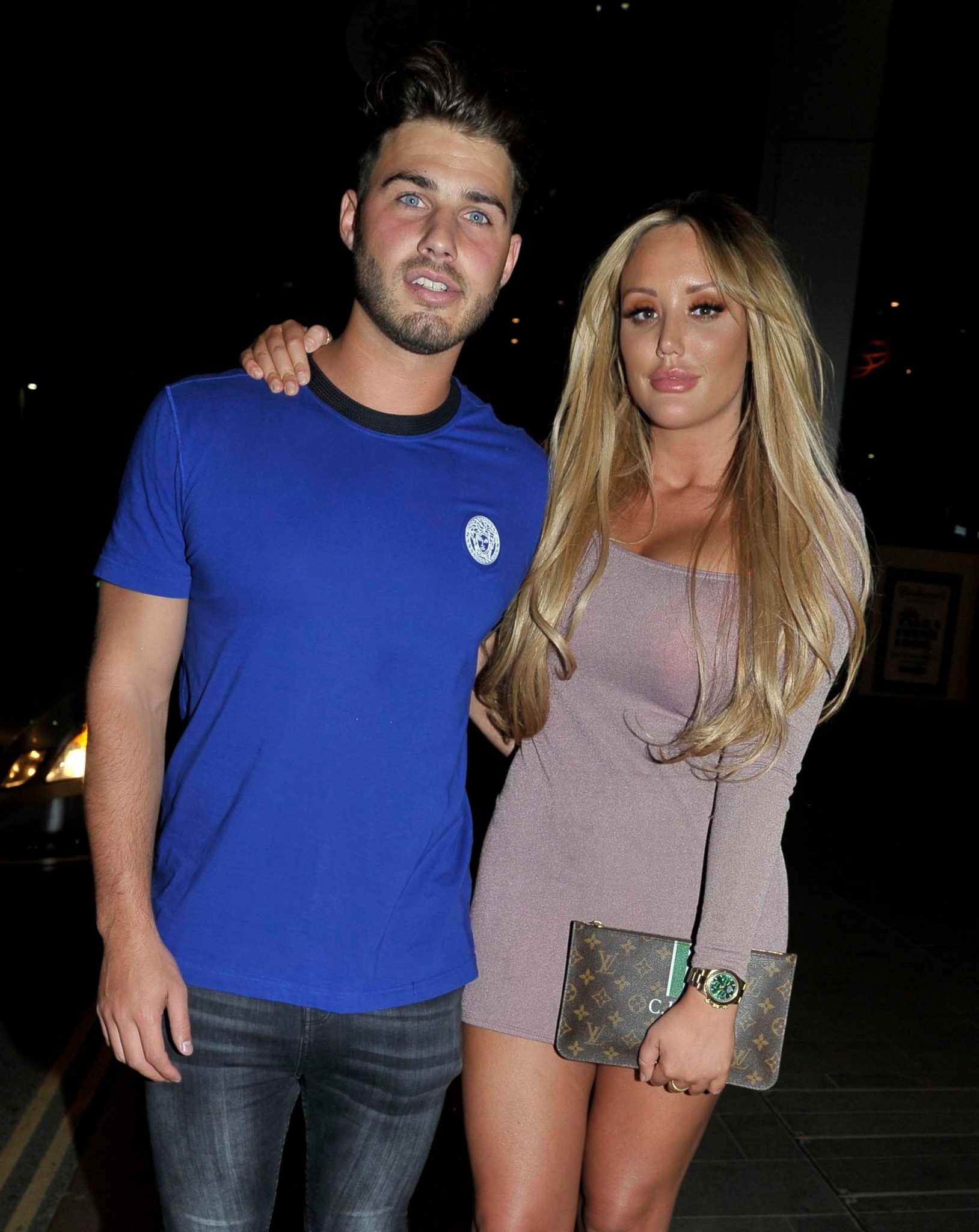 Charlotte took to Instagram Stories to address her ex's upcoming appearance on the dating show.
"I am shocked, shocked to say the least but when you're sitting in Dubai and you find out that your ex-boyfriend who you didn't think was like this at all, is going on Celebs Go Dating."
She rants, "I'm not going to f***ing lie right, at one point we were on the verge of getting back and I said, "I've been asked to do Celebs Go Dating, but obviously I said, "No I would never do that"."
"We've only just finished, we were in a two year relationship, we lived together and it's just wrong."
"And his words to me were "Do you think I'd ever do that?""
Charlotte accuses him of using her
It seems the reality star is of the opinion Joshua has been using her this whole time.
"I think this is what people must do, they just get with us so that then they can get offered opportunities afterwards."
Charlotte addresses her ex, "I'll tell you what, don't f***ing mention my name once while you're on that show!"
"Don't f***ing even speak about me you f***ing little toe rag!"
 

View this post on Instagram

 
A source tells MailOnline, "Charlotte was left heartbroken after splitting from Josh."
"The last thing she wants is him going on a TV show dating other women in front of her face."
"She hoped there would be more respect between them than that."
 

View this post on Instagram

 
The breakup
Charlotte took to Instagram Stories last month to reveal the two-year relationship was over.
She wrote, 'Me and Josh have decided to part ways. Sadly the relationship seems to have broken down.'
Charlotte finished, 'Hoping we can still remain civil and wish him the best for the future.'
The couple started dating in February 2018.
And in August this year Charlotte left Newcastle to live with Josh in Bolton.
 

View this post on Instagram

 
Earlier in the month the reality star told The Mirror that moving in together was working out really well.
She said, 'We have learnt a lot more [since moving in together] and it's been really, really good.'
'We're getting on so well, I think it's brought us closer together.'
 

View this post on Instagram

 
She went on to say that things between them were perfect.
'We've had no arguments about cleaning and stuff, he's so tidy, always doing the washing, it's really been perfect.'
 

View this post on Instagram

 
Josh has yet to comment.