Channing Tatum has reminded us all once again why we love him! While attending his daughter Everly's preschool Halloween carnival, the Magic Mike star went all out for the occasion in a unicorn suit. 
Tatum looked absolutely delighted as he was joined by wife Jenna who was dressed as a fairy, just like their daughter.
Jenna, who met her husband on the set of Step up, shared a close up picture of Channing on her Instagram story: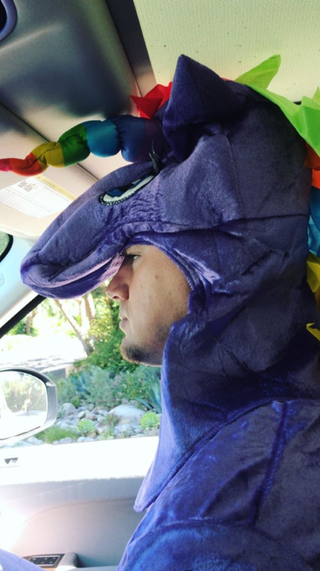 We're not too sure if unicorns wear tracksuit but he can get away with it!