If you're having a baby boy, be a bit creative...please.
Jack remained the most popular name for baby boys in Ireland last year.
Emily was the most popular girls name.
Jack has remained in top spot for the sixth year in a row.
There was a change thought in the most popular girls' name last year - with Emily now number one - replacing Fiadh.
Emily last took top spot in 2019.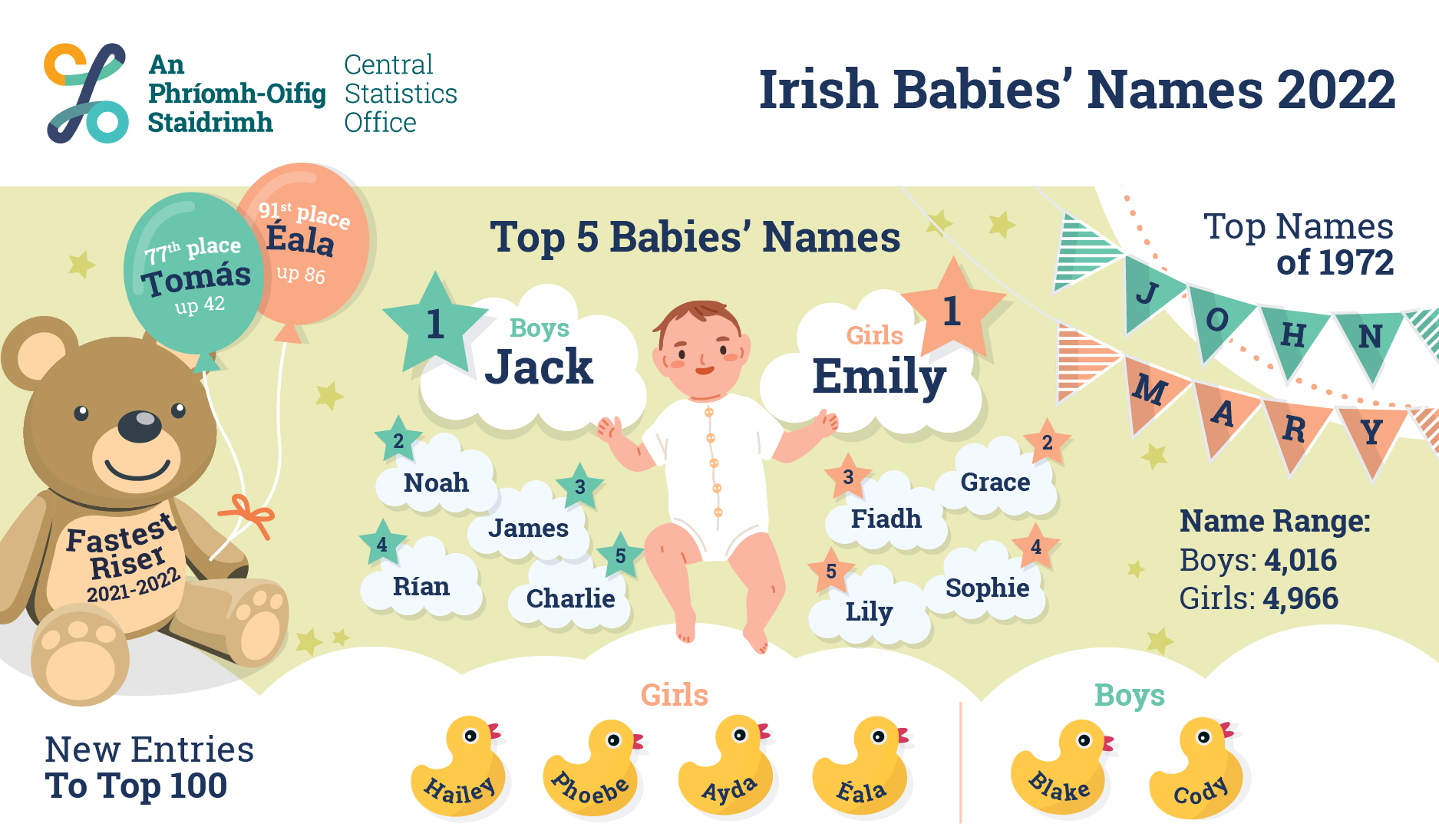 County By County
In terms of regional breakdown, Noah was top, or joint first in 10 areas for the boys, including Donegal and Cork city.
In Galway city, Muhammad was the most popular with boys, but 86th nationally.
In terms of new entrants in the top 100 for girls, Éala had the biggest jump in rankings, from 177th in 2021, to 91st last year.
The three other newbies, Hailey, Phoebe and Ayda.
New entries in the boys top 100 - Blake and Cody.
Somehow we're far more creative with girls names than boys names in this country, I'm a particular fan of Irish names like Cillian, Rían, Fiadh and Saoirse https://t.co/J0Hb5y8lDi pic.twitter.com/Nj0MJt4NoK

— Tom Douglas (@TomDouglas95) February 24, 2023
1972
If we look back 50 years ago to 1972, John was the most popular boys name - last year it ranked 36th.
While Mary was top with the girls, while in 2022 it ranked 87th - with 64 babies named Mary.
James is the only name to appear in the top 5 boys names in both 1972, and last year.
Main photo by: Tetra Images / Alamy Stock Photo