Derek Chauvin's guilty verdict is a sign of encouragement for black communities in Ireland.
That's according to Black and Irish founder Leon Diop.
The former police officer was convicted of murder.
It's after kneeling on George Floyd's neck in Minneapolis last summer.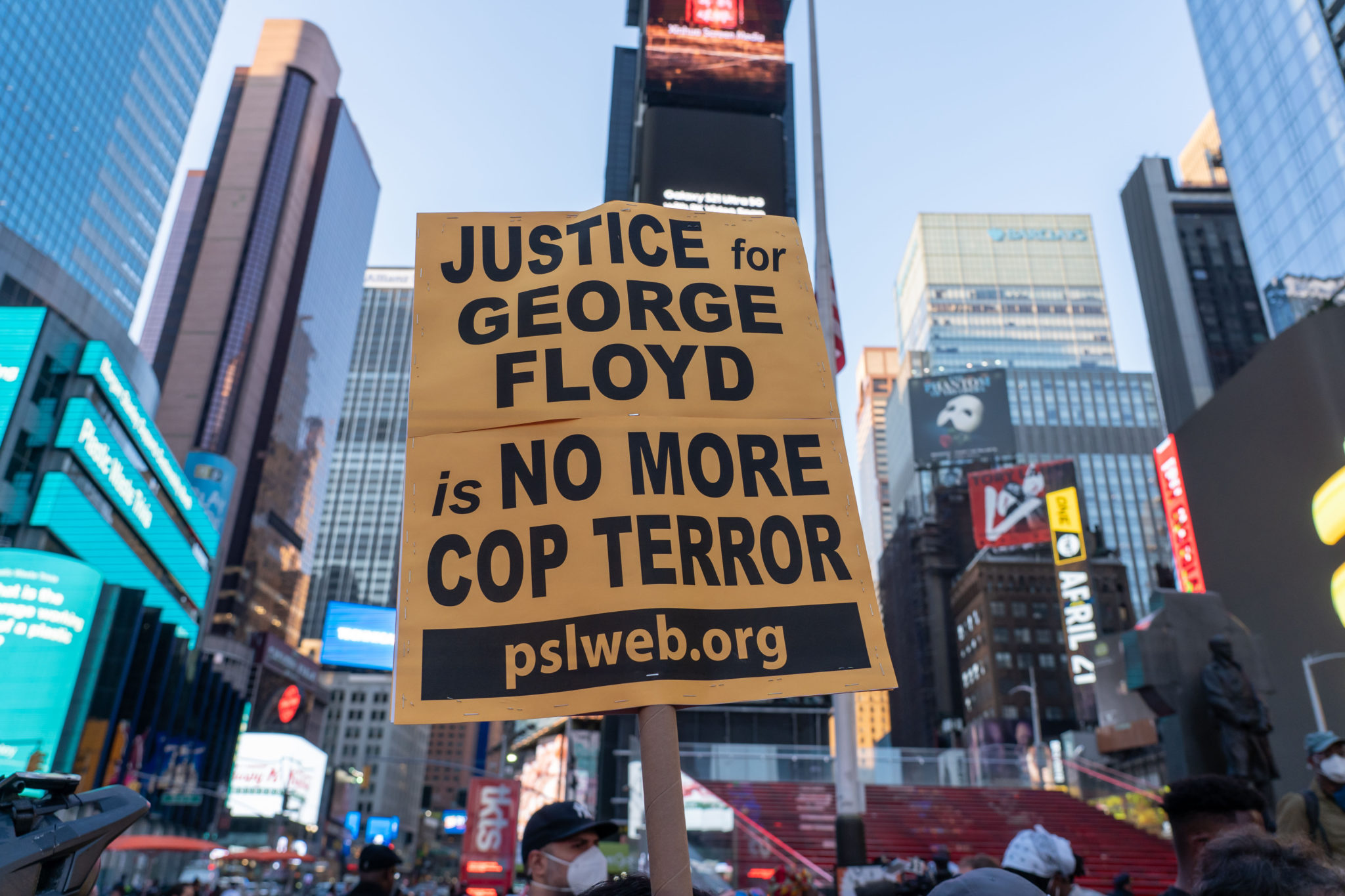 After the jury found Derek Chauvin guilty on all counts, crowds cheered outside the courtroom in Minneapolis.
The former police officer knelt on George Floyd's neck during an arrest last May, starving him of oxygen.
George Floyd's brother Philonise, gave his reaction.
"I can get sleep now."
"When the jurors came out, guilty, guilty and guilty.
"I just couldn't believe it."
Tears, cheers and cries of jubilation in Minneapolis, as ex-policeman Derek Chauvin was found guilty of murdering George Floyd https://t.co/4uIPxZz6Xl pic.twitter.com/koMgxZaDff

— Reuters (@Reuters) April 21, 2021
It Won't Take Pain Away - Harris
US president Joe Biden says George Floyd's death could be a moment of significant change for race and policing in America.
But Vice President Kamala Harris says it won't take away the pain George Floyd's death has brought:
"A measure of justice still cannot take away equal justice."
George Floyd's death sparked global protests, including here in Ireland.
Founder of Black and Irish is Leon Diop:
"It shows that we can hold people accountable for their actions."
Derek Chauvin will be sentenced in two months, with the most serious charge carrying up to 40 years in prison.