George Floyd died on 25th May after Police Officer Derek Chauvin kneeled on his neck for over eight minutes.
Mr. Floyd was repeatedly heard by bystanders telling officers he couldn't breathe.
Yesterday the Floyd family released a private autopsy confirming the cause of death to be asphyxiation and declaring it a homicide.
Mr. Floyd's death has sparked hundreds of protests across America all week.
Tens of thousands of people have come out to support the Black Lives Matter movement and show their outrage at the death of another innocent man.
Protests have since begun worldwide, with a gathering of thousands in Dublin City Centre yesterday afternoon.
Here are just some the things you can do to show your support:
Donate
There have been lots of different funds set up in the wake of George Floyd's death.
The Floyd family have stated a GoFundMe memorial fund.
You can donate here.
Minneapolis charity Reclaim The Block work to move funds from police departments into other areas of the community.
They've received lots of support in the last week so have decided to share a list of other worthy causes.
Find it here.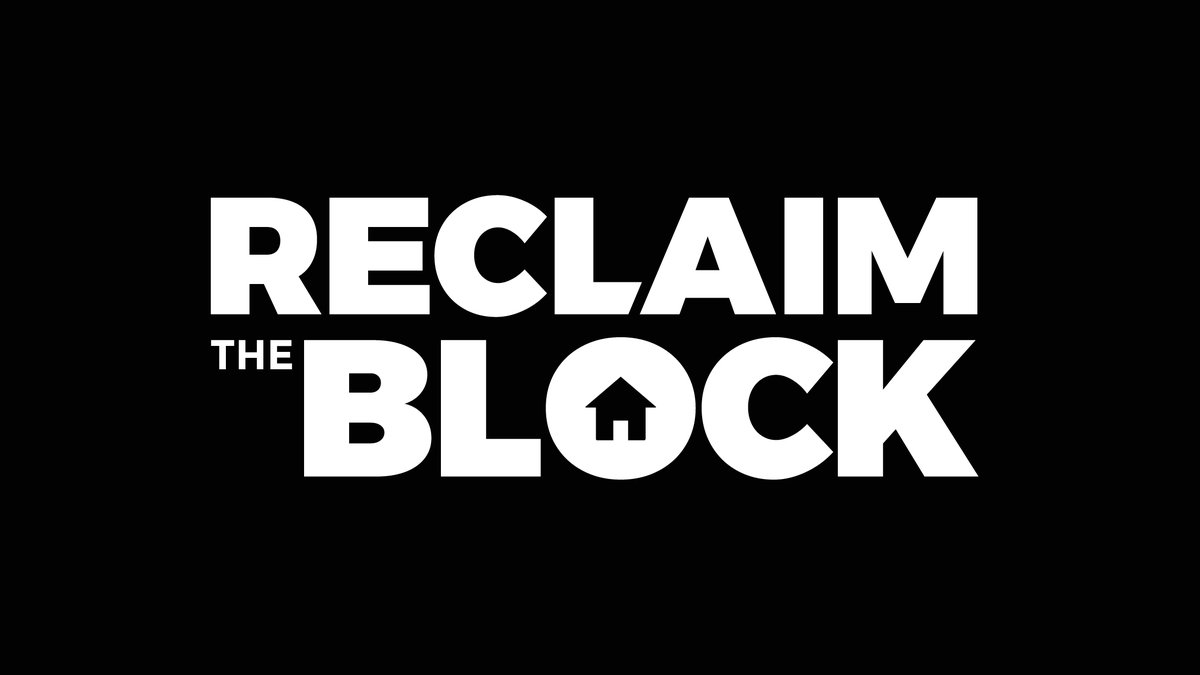 Direct Provision was a big topic among Dublin protesters yesterday.
The Irish Refugee Council, Amnesty.ie and Doras are just some of the Irish charities working with asylum seekers, refugees and migrants in Ireland.
The Minnesota Freedom Fund pays bail for people who can't afford it.
Since George Floyd's death the organisation has been working to free protestors.
You can donate here.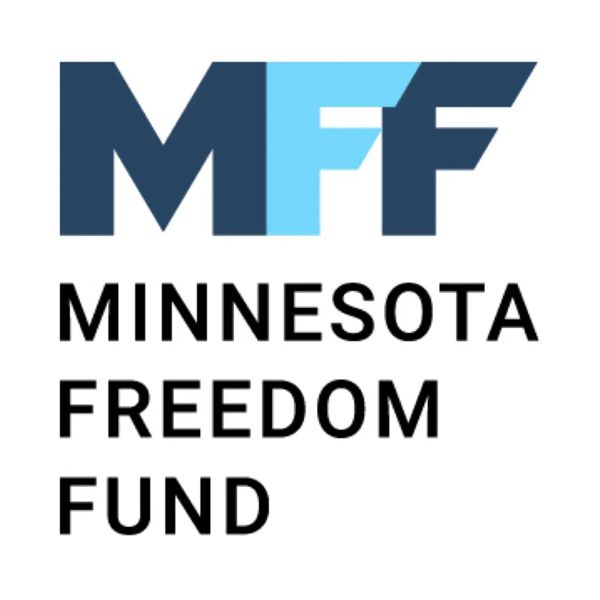 Educate yourself
Educating ourselves is one of the most important things we can do.
There is an official Black Lives Matter website which offers information and resources.
Find it here.
Lots of Irish artists are vocal on social media about racial justice in Ireland.
Follow Erica Cody here, Celaviedmai here, UD here, Soulé here and Tolu Makay here.
 

View this post on Instagram

 
Sign a petition
There are lots of petitions out there, so get searching.
Here are just some of a number of active petitions you can sign:

Protest
There are upcoming protests planned across Ireland.
Artist Celaviedmai has organised a protest in Galway on Saturday 6th June.
You can find out more info from her Twitter page here.
There was a large protest in Dublin City Centre on Monday 1st June and another planned for Saturday 6th June.
However, following recent correspondence with An Garda Siochana organisers have cancelled the march.
Following recent correspondence with An Garda Siochana we have been forced to CANCEL the protest on Monday 8th June, outside the US Embassy. We must also ask you NOT TO ATTEND ANY PROTESTS in an attempt to protect organisers from potential prosecution. PLEASE SHARE.

— Black Lives Matter Solidarity Protest (Dublin, IE) (@blmprotestdub) June 3, 2020
There is a second protest happening in Dublin on Saturday 6th June.
This one is organised by MERJ and has not been cancelled.
Those who would like to take part are asked to meet at 3pm at the US Embassy in Ballsbridge.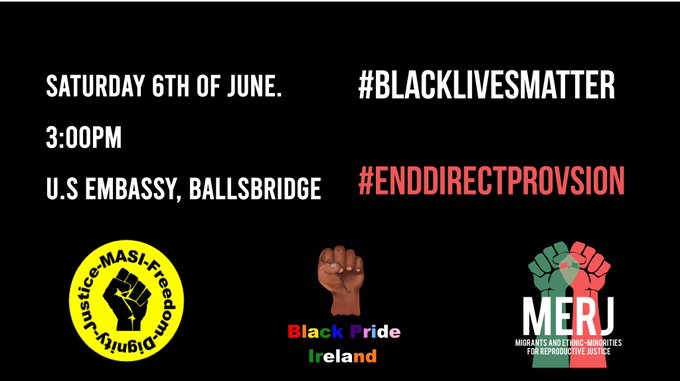 While lots of people are choosing to protest, we are still in the middle of the COVID-19 pandemic.
If you do not feel safe or comfortable attending a physical protest, you can protest in other ways:
If the spire is not in your 5k or you don't feel safe, let's protest from home. Post pictures of yourself from your garden with a sign, or taking a knee, or raising your fist, or however you feel comfortable. #SociallyDistancedSolidarity #BLACK_LIVES_MATTERS https://t.co/Exo6hAecjr

— Clare like THE COUNTY (@Clisare) June 1, 2020
This is not a definitive list.
These are just some of the ways you can help support the Black Lives Matter and George Floyd movements and there are many more.
Like we said above, educating ourselves is oneof the most important things we can do.