The pilot is believed to have suffered two broken legs in a plane crash in Co Wexford yesterday. 
Three others were also injured, and were taken to hospital.
The plane crash landed onto a beach near Rosslare after the light aircraft had major engine failure.
It happened at about ten past five yesterday evening.
It's believed the pilot told the Coast Guard that he was having difficulty before the crash.
A walker in the area also raised the alarm after spotting the aircraft go down.
Emergency services including ambulances, Gardaí, fire service and lifeboats then rushed to the scene.
It was sealed off by local Gardaí.
The Vulcanair P68 that crashed in Carnsore point earlier today #Wexford #planecrash pic.twitter.com/kYftzALrhc

— Rhys 🇮🇪 (@mulvaney_rhys) September 23, 2021
Four On Board, All Injured
The plane is a four seater, there were four on board.
Two men who are in their 20s and 50s along with two women in their 30s.
Ger Carthy is ambulance officer for Wexford - he was quickly on the scene. 
"I proceeded to the scene to be confronted with a light aircraft, with the nose in the sea and four casualties on the shore."
"There was quite a substantial amount of damage done to the aircraft."
"We're lead to believe that they lost both engines."
They were doing some rain surveys, I believe that was part of their working day."
"So they were doing some surveillance, just off Carnsore Point."
"They ran into some difficulty about a mile off."
Pilots Suffered The Worst Of It
The two people at the front of the plane suffered the worst injuries - the male pilot and female co-pilot. 
Coastguard helicopters brought them to hospital.
While the other two people at the back of the plane, also a man and woman, were taken to hospital by road ambulance.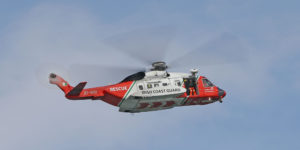 AAI Has Launched An Investigation
Wexford People journalist Padraig Byrne was also at the scene yesterday. 
"I believe the pilot suffered two broken legs."
"While the co-pilot also suffered a broken leg."
"The two people at the back of the plane only seemed to have minor injuries."
The Air Accident Investigation Unit is carrying out an investigation into the incident.