New Single From Emma Edel - Why We Try
'Why We Try' releasing on October 21st 2021, showcases a different avenue of Emma Edel's ever-evolving sound.
The playful, infectious pop song, written at the beginning of 2020, discusses craving someone's presence over anything materialistic or superficial.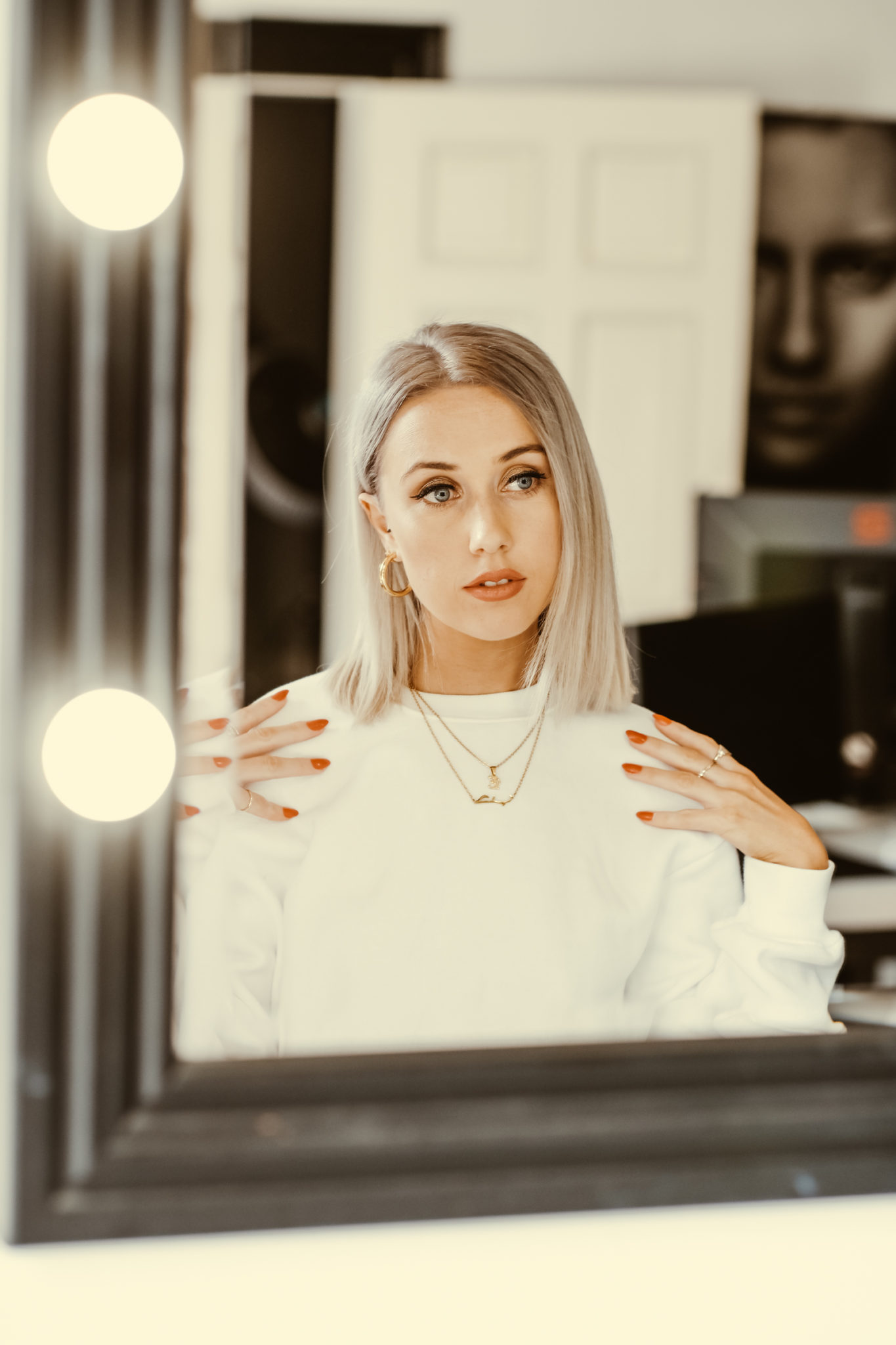 It explores the disagreements that can arise between two people that have different love languages, while discussing the reasons 'why'
you 'try' without forcing it.
The Chill Pop Track opens with a nostalgic-like sound bed that is quickly greeted by Edel's upfront dream-like vocals.
The laid-back track blends lavish guitar progressions, modern synths, thick basslines and a simple retro-like drum beat.
The track is balanced by Edel's conversational layered vocals that develop throughout the track, which feels much more personal than her previous releases.
Why We Try's catchy hook flourishes as the song progresses and is complimented by Edel's honest songwriting, her crisp sleek vocals
and the songs refreshing production.
 

View this post on Instagram

 

Produced remotely with Alex O' Keeffe over Zoom at the beginning of this year, Emma then recorded her vocals in studio with Adam Shanahan once lockdown lifted:
'The guys brought my song to life, from the basic demo I sent Alex, to this full production.
The final sound really highlights the story behind the song and it has become a lot more personal.'
Irish Artist Emma Edel released her debut single 'If I Can't Have You' in November 2020, peaking at No.4 on the Irish Radio
Breakers Chart and surpassing 3.9 million impacts to date on Irish radio.
In June, she released her follow up single 'Meant To Be' which premiered on Hot Press.
'Good Time' then released on July 30th, which was chosen as Spin South West's Track of the Week.
Emma Edel's music has been played on radio stations such as Today FM, RTÉ 2FM, Spin 1038, Spin SW, Beat 102 103, Red FM, Radio Kerry & iRadio to name a few and has been featured in The Irish Independent, Golden Plec & Hot Press.
Learning piano from a young age and growing up in a musical household, it was at 15 she began writing songs, becoming an outlet
during her teens.
 

View this post on Instagram

 
In 2014 Emma made the move to Dublin, where she explored her songwriting and sound, attending BIMM, and
playing with different songwriters and bands.
Emma Edel has been spending a lot of her time at home in Kerry, focusing on writing and releasing.
She is currently making music inspired by genres such as Pop, R&B & Hip-Hop and 2022 will see a string of releases for Emma Edel along with playing her music live.
Emma Edel will be opening for Lyra on the 25th of October in the INEC Club.
 

View this post on Instagram

 
You can pre-save 'Why We Try' here.