Meet the latest Love Island bombshell
Last night's episode of Love Island ended with the introduction of new boy Jamie Clayton.
The 28-year-old has his eyes on Demi and Shaughna but will Demi stray from Luke M for the new Islander?
We'll have to wait and see... Get to know Jamie here:
Jamie Clayton
Age: 28
Hometown: Edinburgh
Occupation: Recruitment Consultant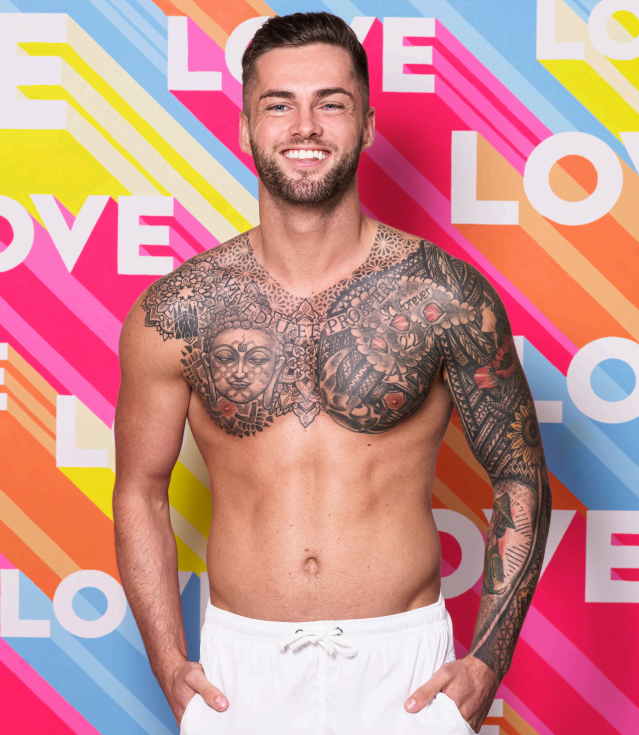 Jamie describes himself as confident, loyal and charming.
He believes he'll make the perfect Islander because he's also funny, outgoing and confident.
The 28-year-old adds, 'I'm what the villa needs!'
The bombshell rates his looks an eight out of 10 with his best feature being his smile.
Jamie says he gets complimented on his smile the most.
His worst habit is that he's a clean freak so he'll keep the villa tidy, 'Sometimes that can irritate people.'
 

View this post on Instagram

 
The Recruitment Consultant says initial attraction is key in a relationship.
Once there's an attraction, there's interest and if the girl has a great personality, then he'll stay interested.
Jamie says he tends to go for chatty girls, 'I need someone who can hold a conversation and have a laugh.'
 

View this post on Instagram

 
Jamie likes Demi & Shaughna
The Edinburgh native says he wants a girl who will stay loyal to him; a girl like Demi or Shaughna.
He says, 'Demi talks all the time, she's out there, gorgeous and bubbly so I like that about her.'
 

View this post on Instagram

 
Meanwhile, he says Shaughna's straight to the point, 'She doesn't beat around the bush, I like the direct approach.'
Well, hopefully it works out for Jamie in the Love Island villa considering he hasn't had much luck outside.
He reveals, 'I'm quite successful at getting first dates but I'm quite poor at maintaining them.'
The Islander explains, 'There's never been someone where there's been a mutual second date.'
Jamie opens up about his two previous relationships admitting they broke his heart.
He says, 'I was head over heels for them so there were tears, let's put it that way.'
 

View this post on Instagram

 
Love Island continues tonight at 9pm on Virgin Media One.