Rebecca
SPIN's Sarina Bellissimo caught up with the cast of Netflix's Rebecca this week.
She spoke to Lily James, Armie Hammer, Kirstin Scott Thomas, Sam Riley and director Ben Wheatley.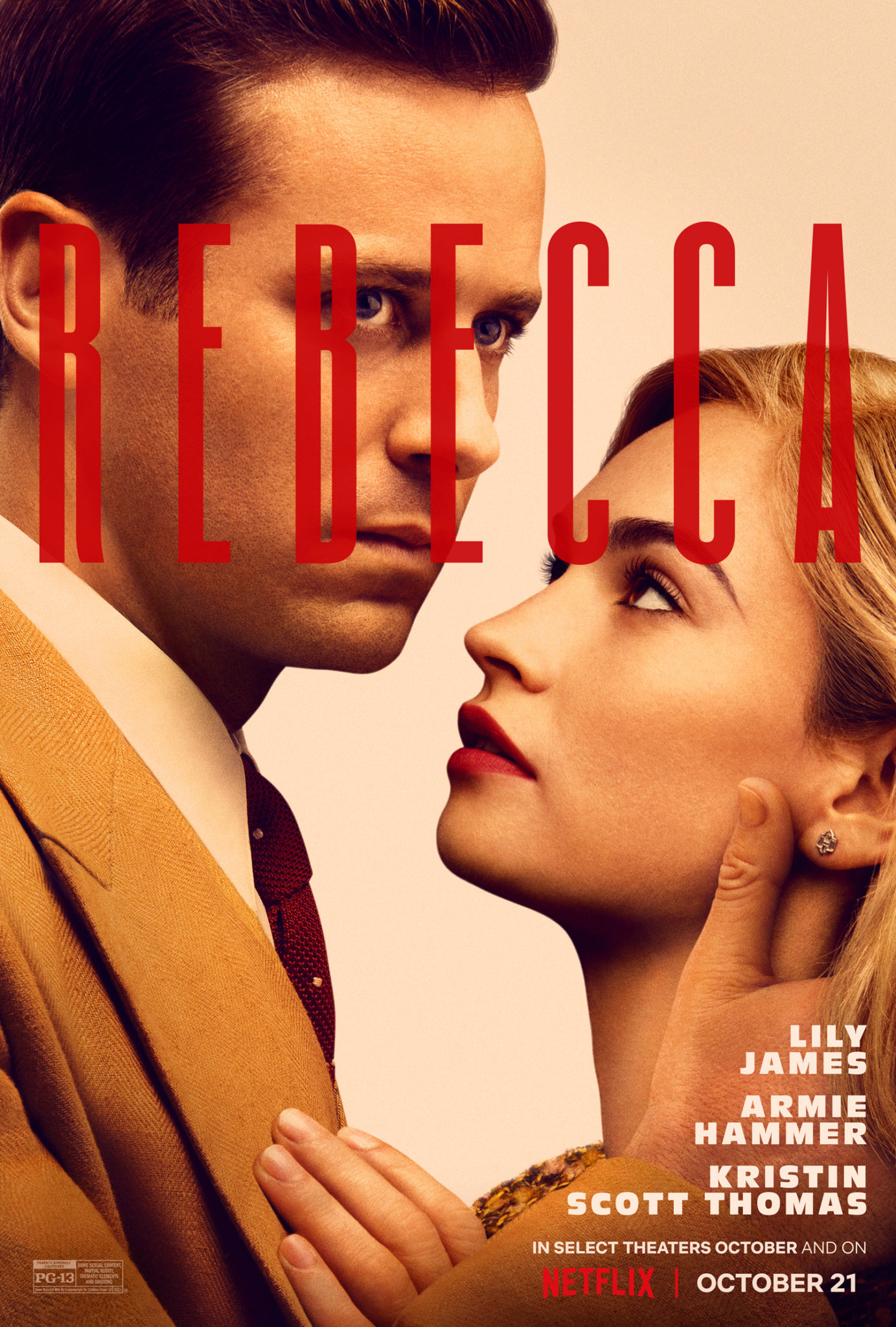 What's Rebecca all about?
The movie follows the story of a young newlywed (Lily) who arrives at her husband's (Armie) imposing family estate.
She soon finds herself battling the shadow of his first wife Rebecca, who passed away some time ago. 
Her legacy is kept alive by the sinister housekeeper Mrs. Danvers (Kristin).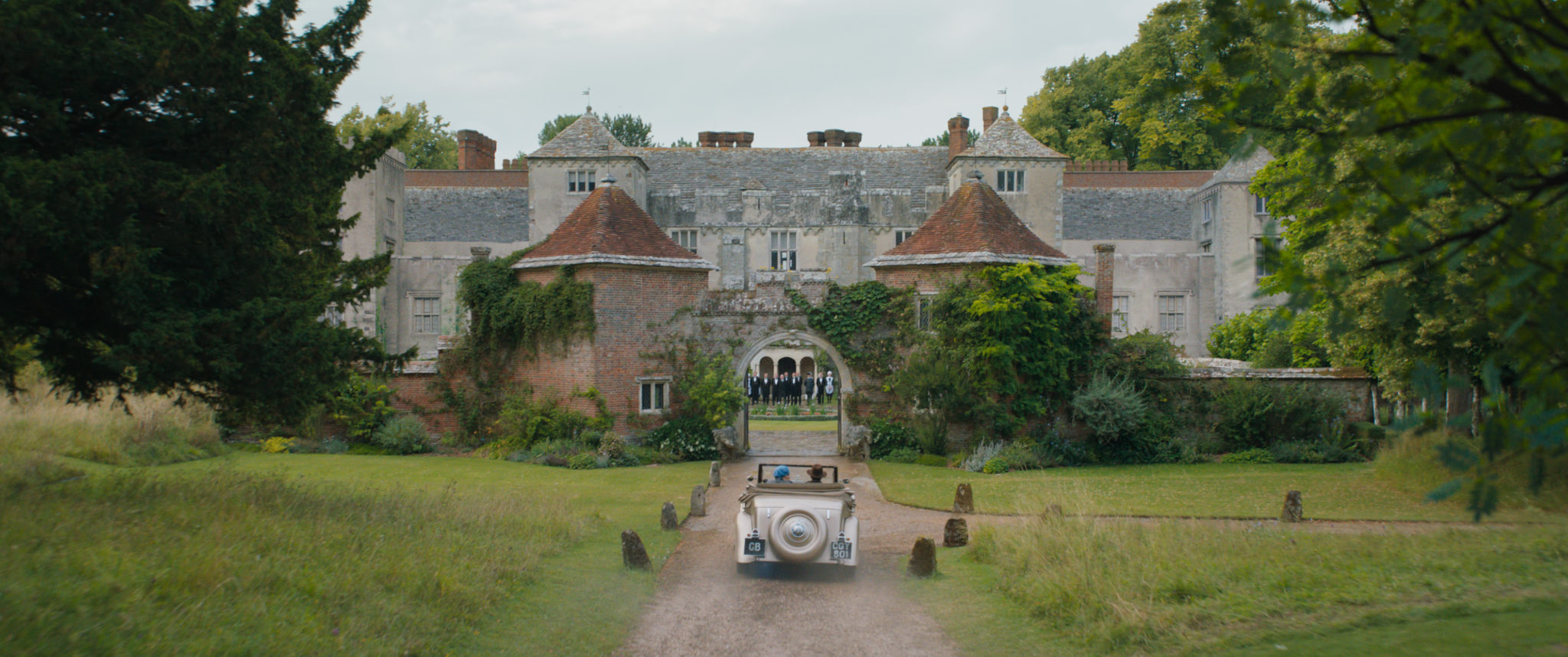 Armie Hammer & Lily James
The SPIN presenter asked Lily why she always found the story of Rebecca, "intoxicating."
Lily explained, "You're living so deeply inside this person's head..."
"As the story unfolds, it's so twisted and bizarre and shocking."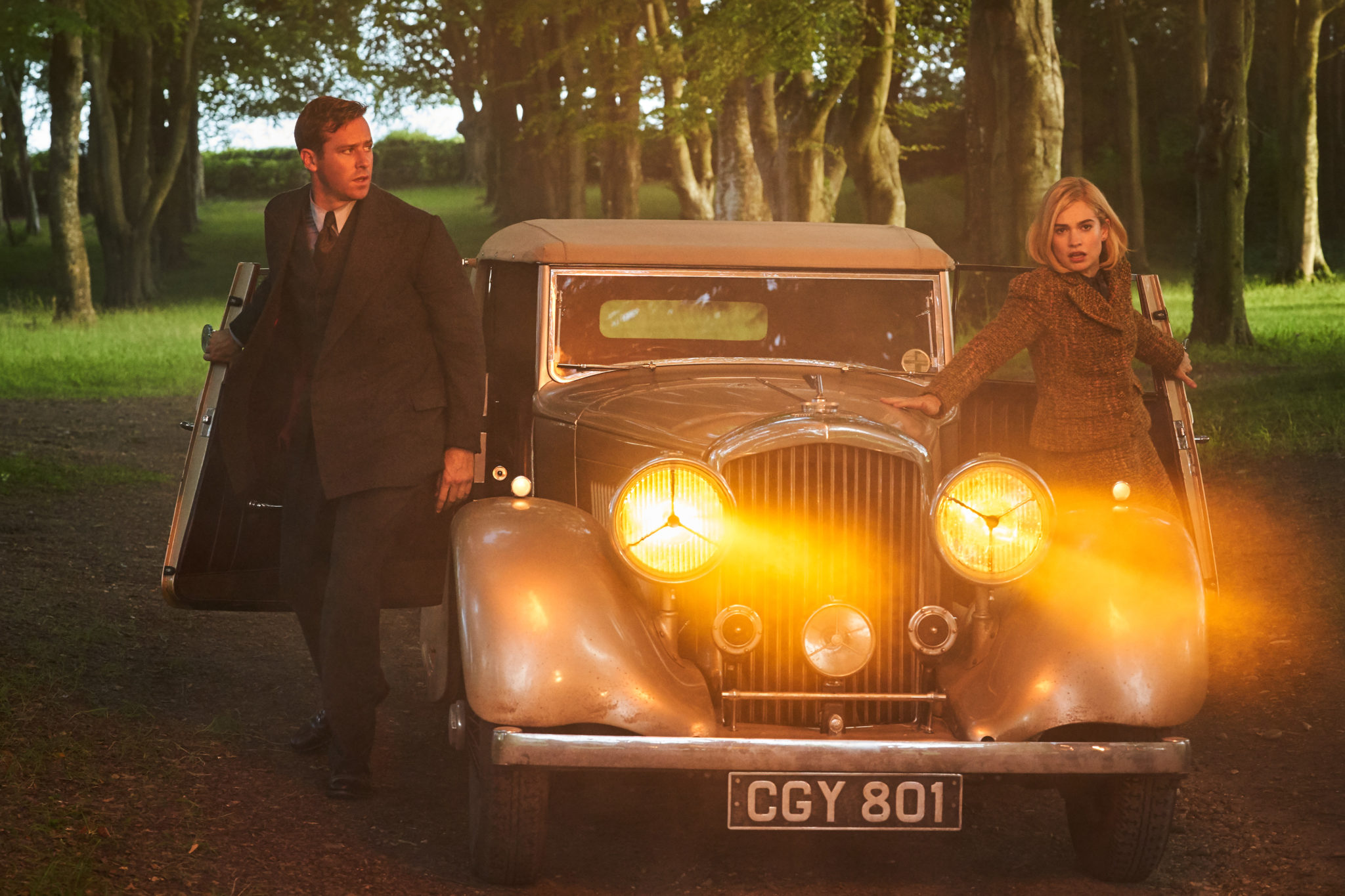 "I mean it genuinely surprises you." Lily teased, "you could never guess," the twist in this movie.
"And it does that a few times over, so I think it goes from a romance to a gothic horror, to a thriller."
"And I think all of that makes it intoxicating."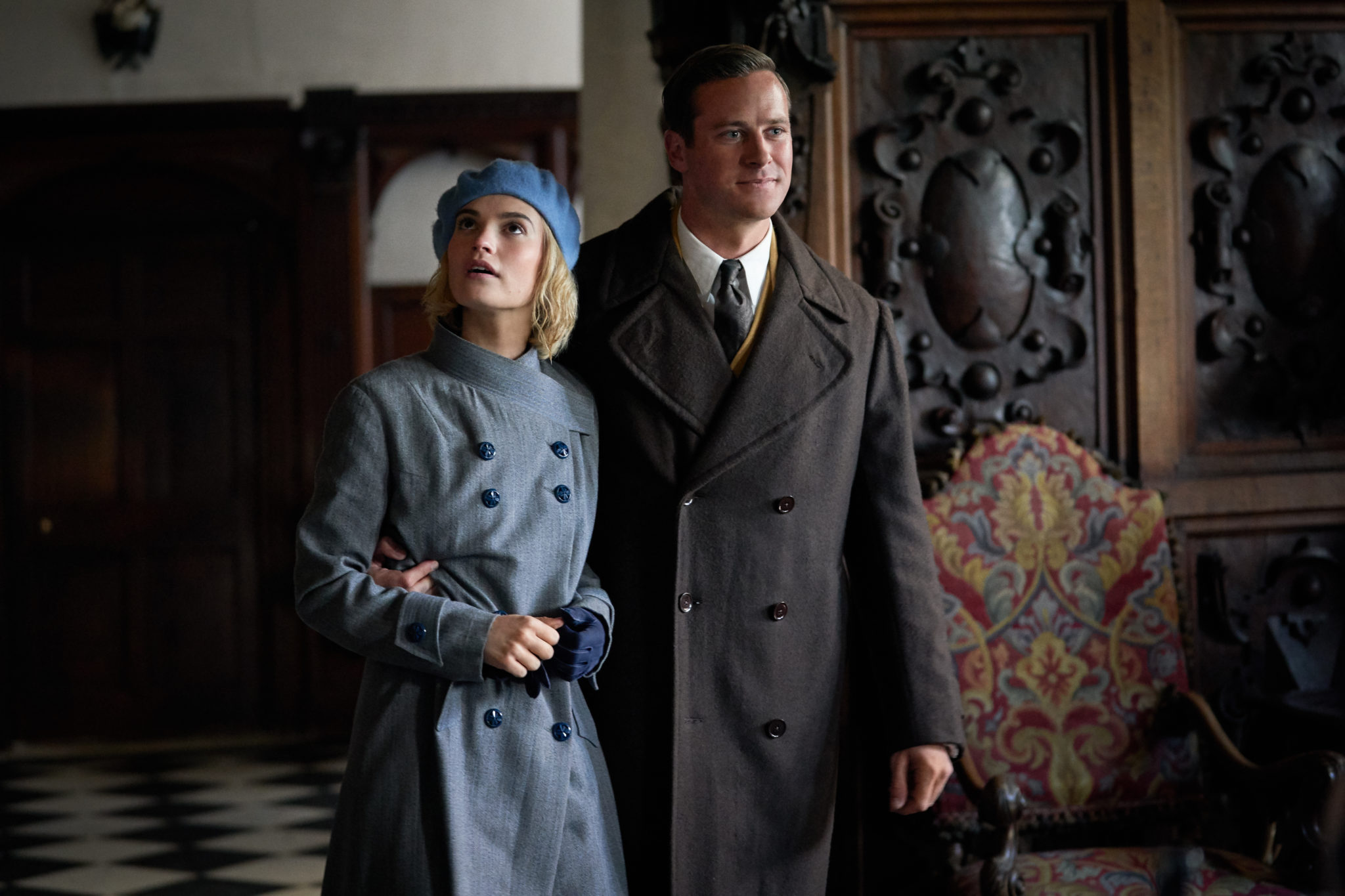 The original Rebecca movie came out in 1940, and starred Joan Fontaine and Laurence Olivier in the lead roles.
Sarina asked Armie how it feels taking on the role after such an iconic actor played it originally.
He admitted it's, "Terrifying. I try to think about it as little as possible."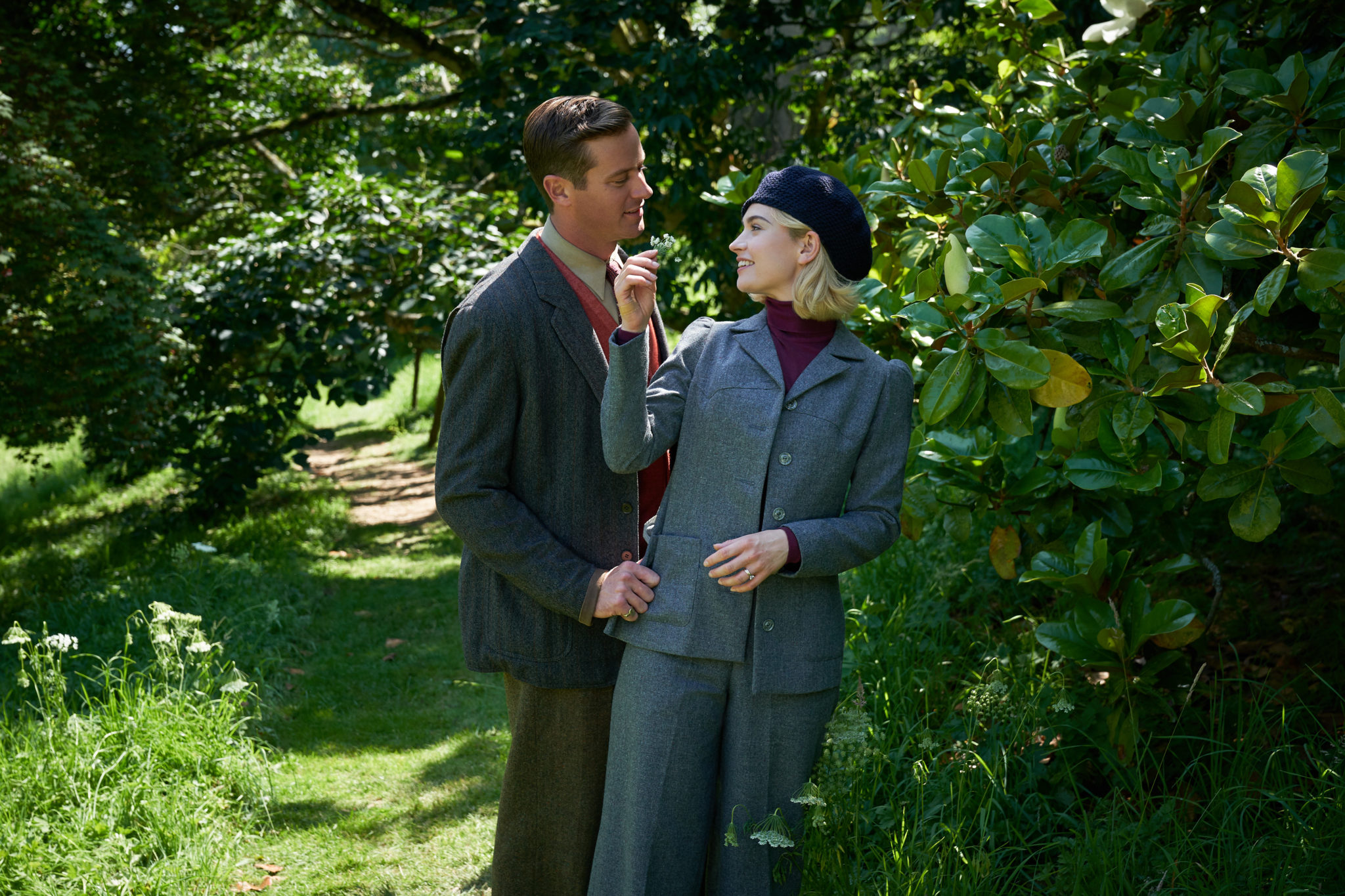 "[Laurence Olivier] was such a good actor that they literally named an award for acting after him."
The presenter asked Lily how she feels stepping onto a film set for the first time.
She admitted it can be overwhelming, but she's generally, "in awe," and, "so grateful to be there."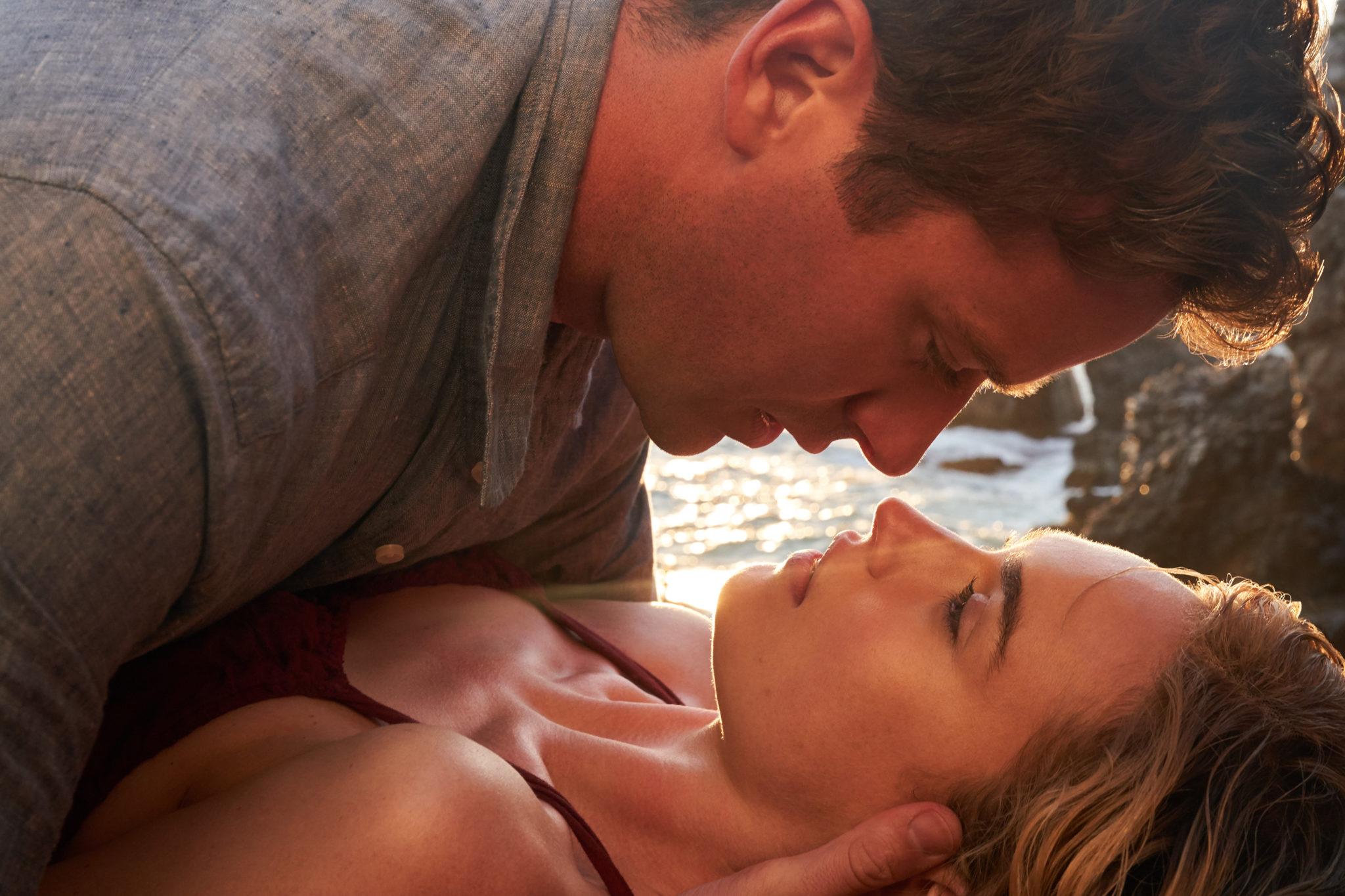 Lily pointed out that as an actor, you're offered a glimpse into entirely different worlds.
"I've often been filming in these amazing estates and country houses in England that you usually see behind red rope."
"And suddenly you're living in it and pretending it's your house."
Kristin Scott Thomas
Sarina also spoke to Kristin Scott Thomas who plays sinister housekeeper Mrs. Danvers in Rebecca.
The actress admitted she's always wanted to play this role.
"She's always been this very fascinating, mysterious character," she explained.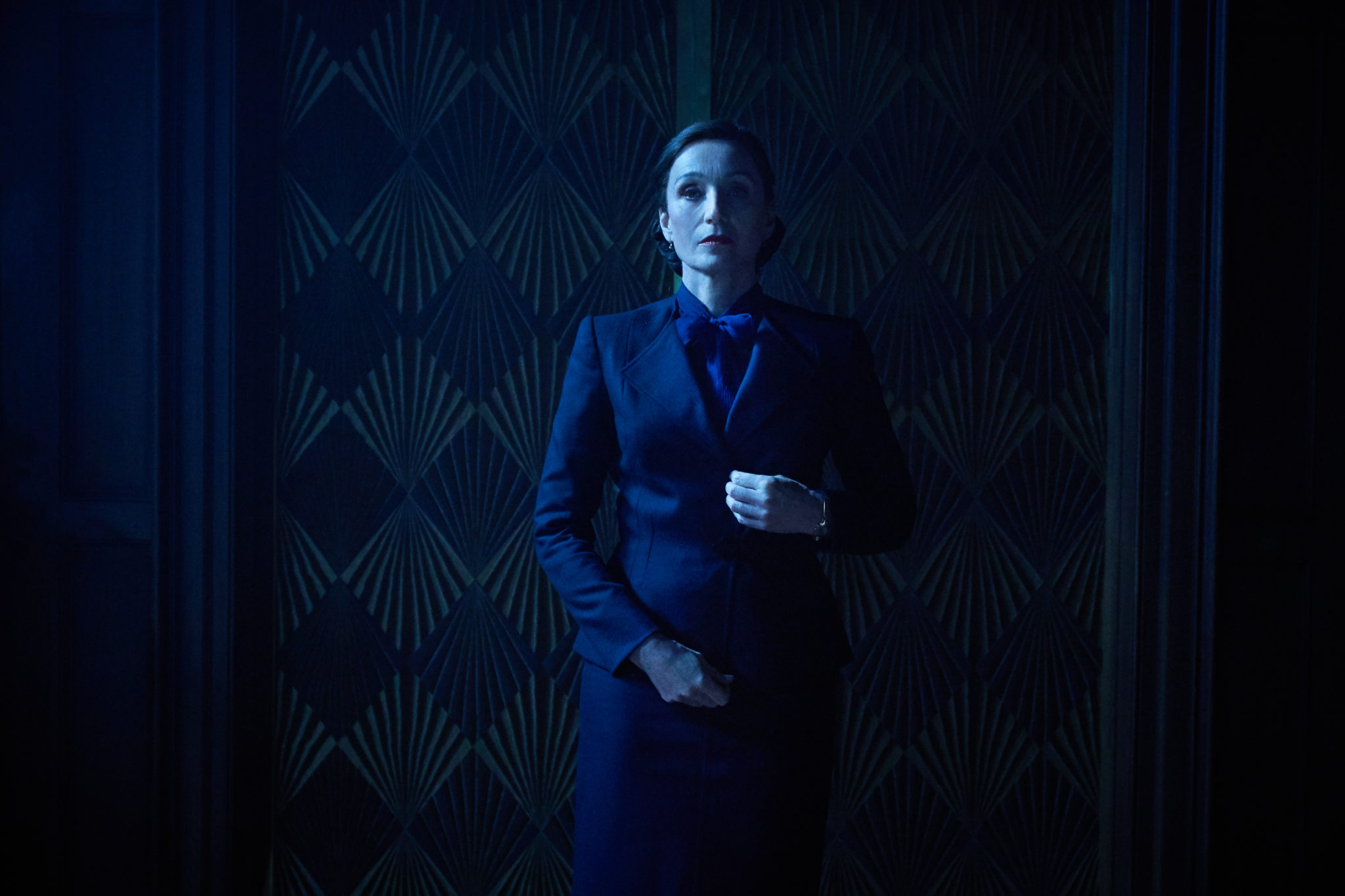 But Kirstin admitted, "it was actually a huge relief," once she had finished playing the role.
"Maintaining that sense of entitlement, the sense of having been betrayed - maintaining all those really negative feelings is actually quite draining."
So she said for that reason, ripping off the costume and stomping on the wig actually feels quite good.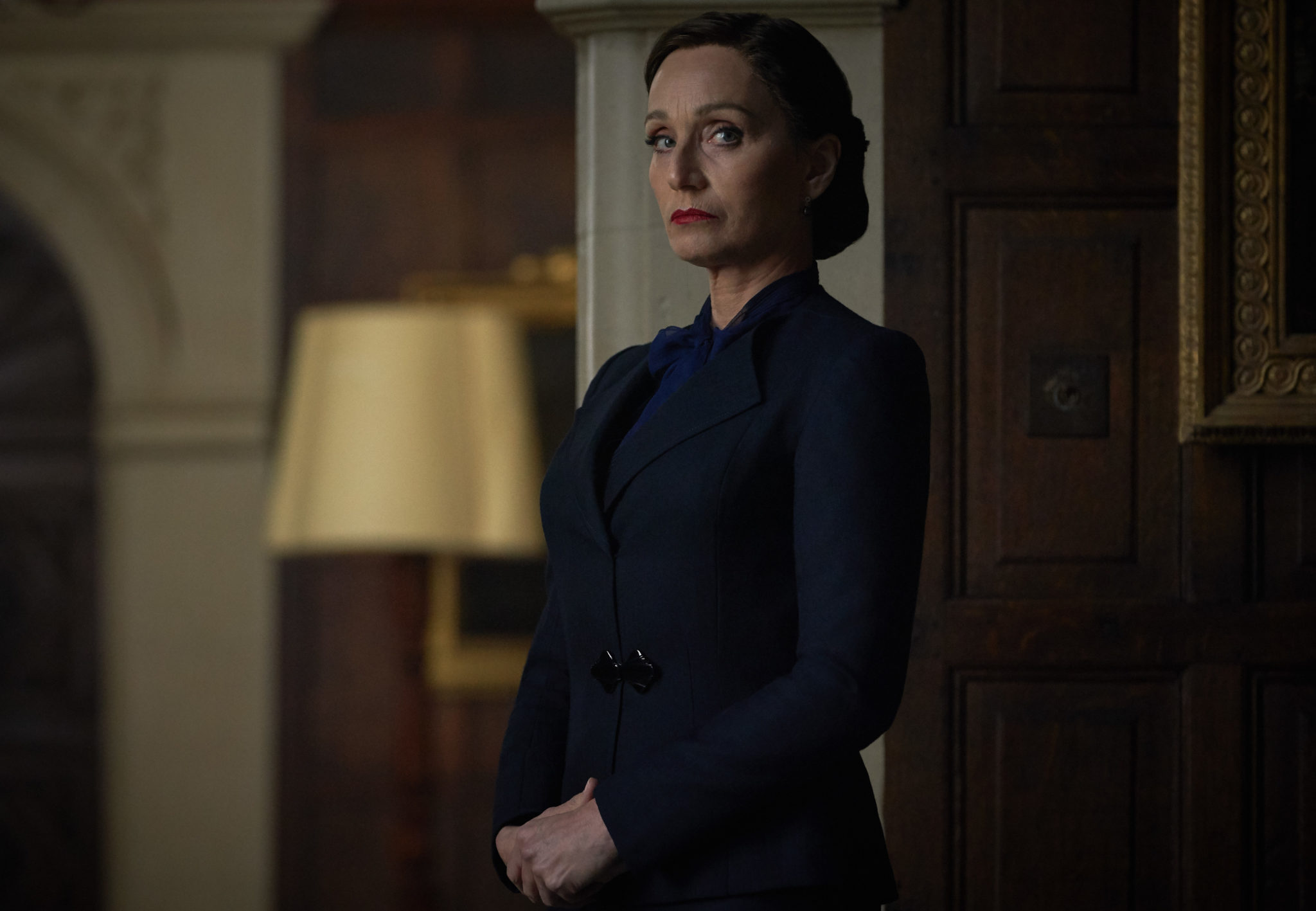 Kirstin went on to talk about her love for movie sets.
She said she loves everything about them: the smell, the cables on the floor and all the people.
Watch Sarina's full interview with Kirstin here:
Ben Wheatley
Sarina caught up with director Ben Wheatley as well.
He explained why he describes the movie as a Russian Doll of genres.
The director pointed out that there are so many things happening in the movie; it's a ghost story, a romance and a crime story, all in one.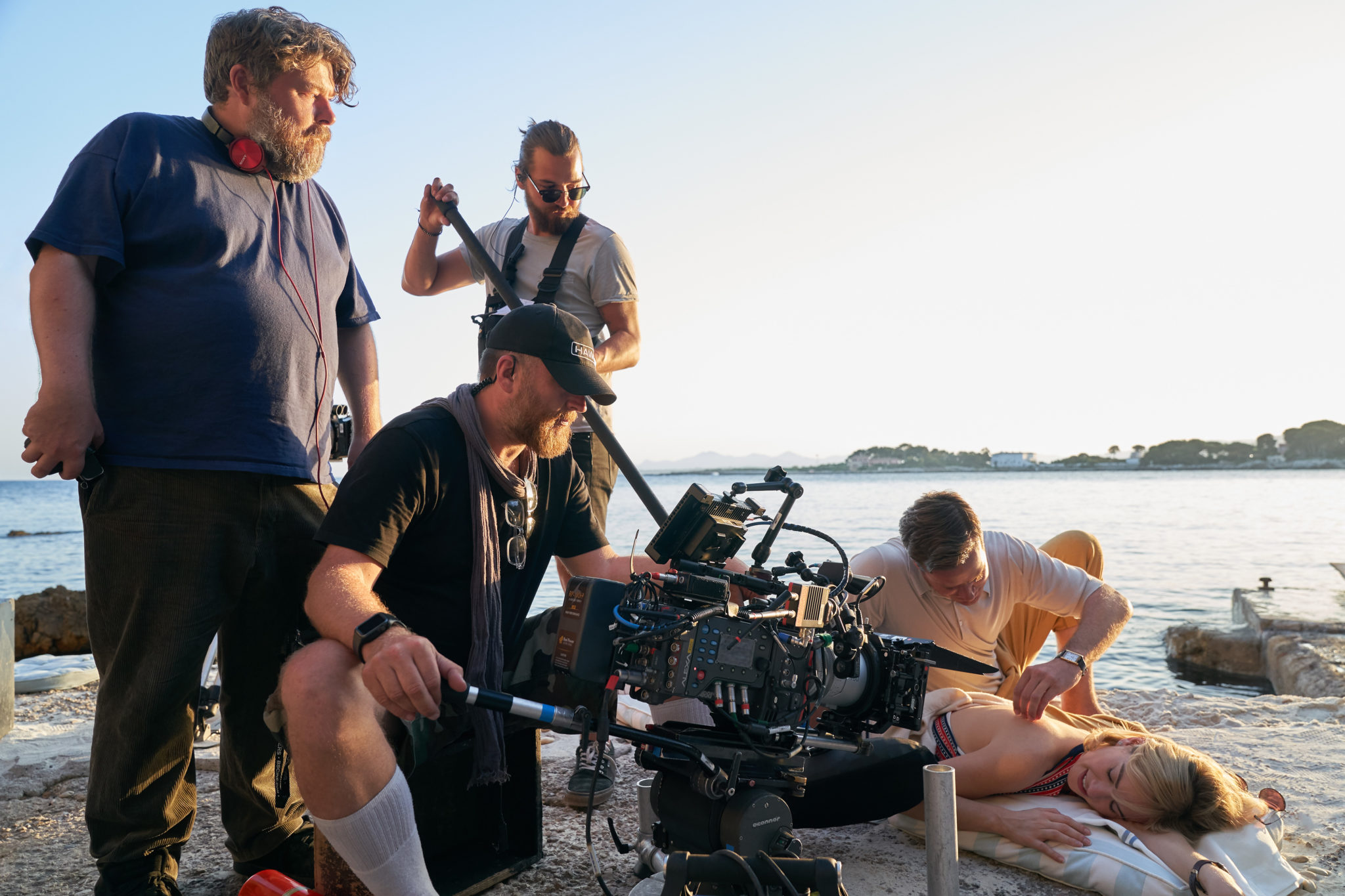 Sarina asked Ben how he deals with the intimidation of being on set and directing such massive stars.
He said, "Usually all that is, is taking a deep breath and then going and doing it. You have to. That's your job."
However, for this movie, the cast and crew had the chance to, "talk a lot," before filming.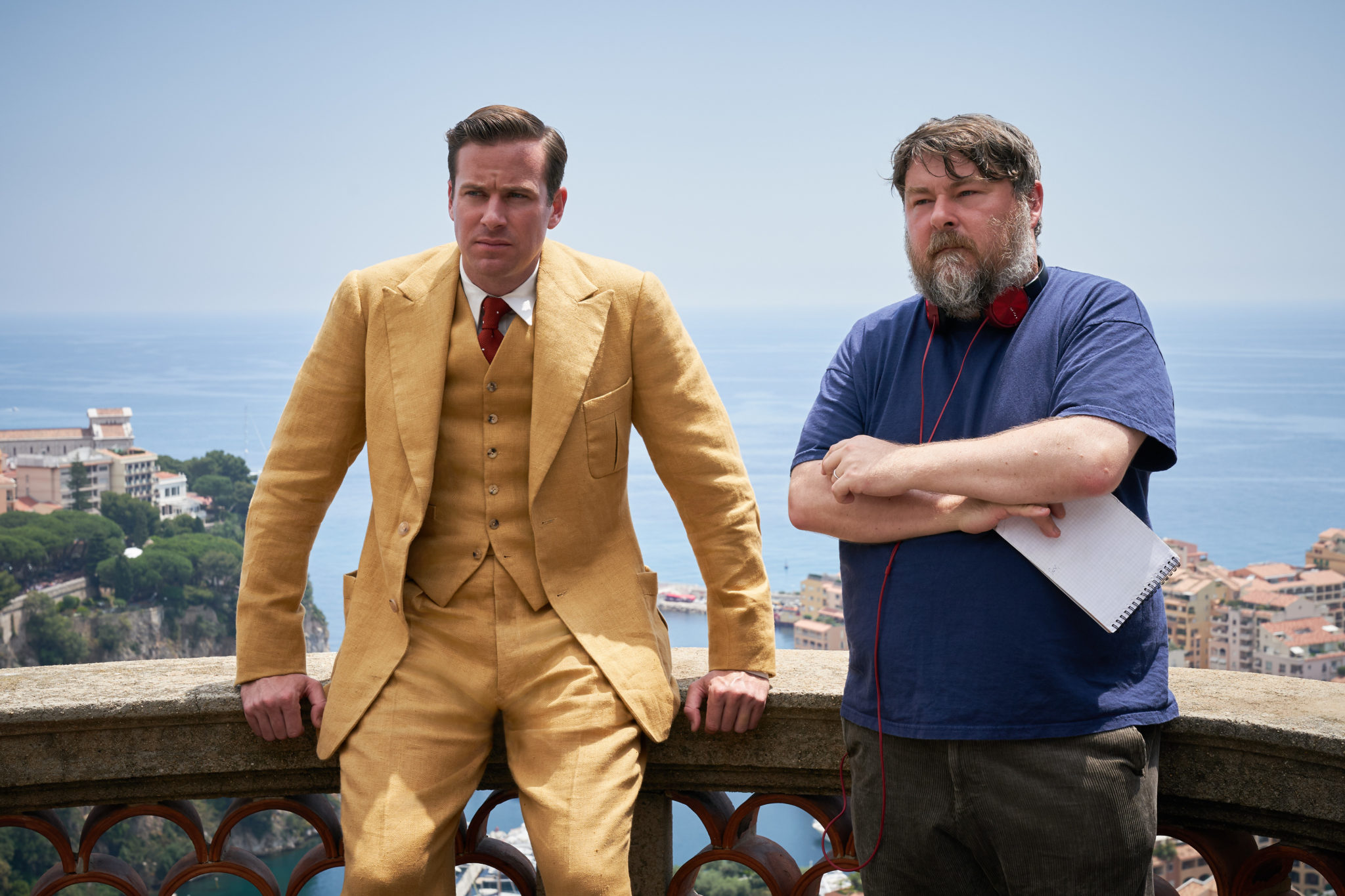 "As a director, I think the clues in the name, I don't tell people what to do, I nudge them gently."
Ben said when, "You want something specific," you're better off letting the actor find it themself.
Watch the full interview here:
Sam Riley
Sarina also spoke to Sam Riley, who plays Jack Favell in the latest retelling of Rebecca.
He told Sarina he wasn't surprised when Ben cast him as the villain.
"It's the third time I've worked with him, and the third time I've played some sort of bast**rd."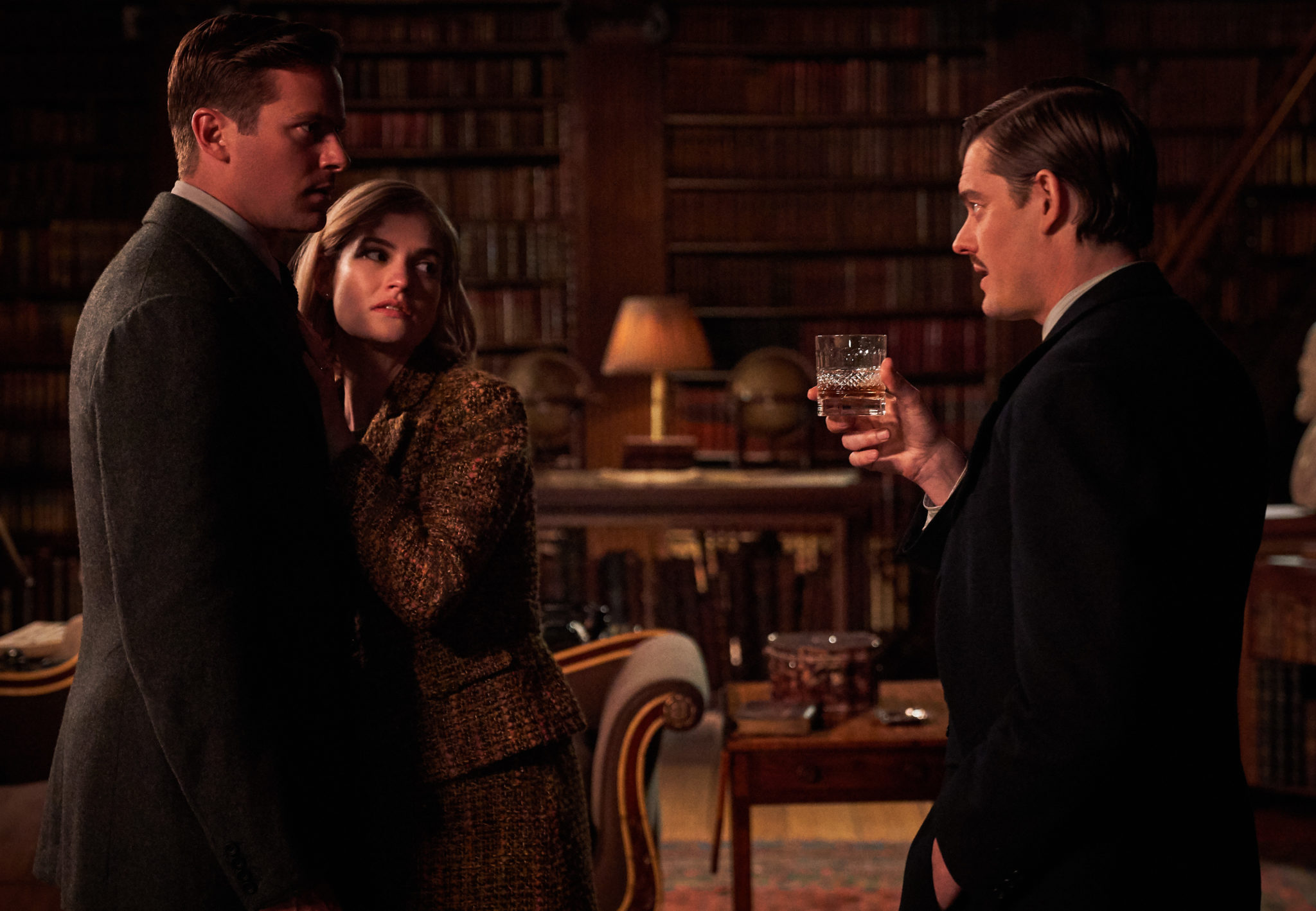 Sam added that he's, "honoured," to play the roles.
"They're always more fun to play. And they've all been different in their own ways."
The SPIN presenter went on to ask Sam how he feels when he steps onto a film set.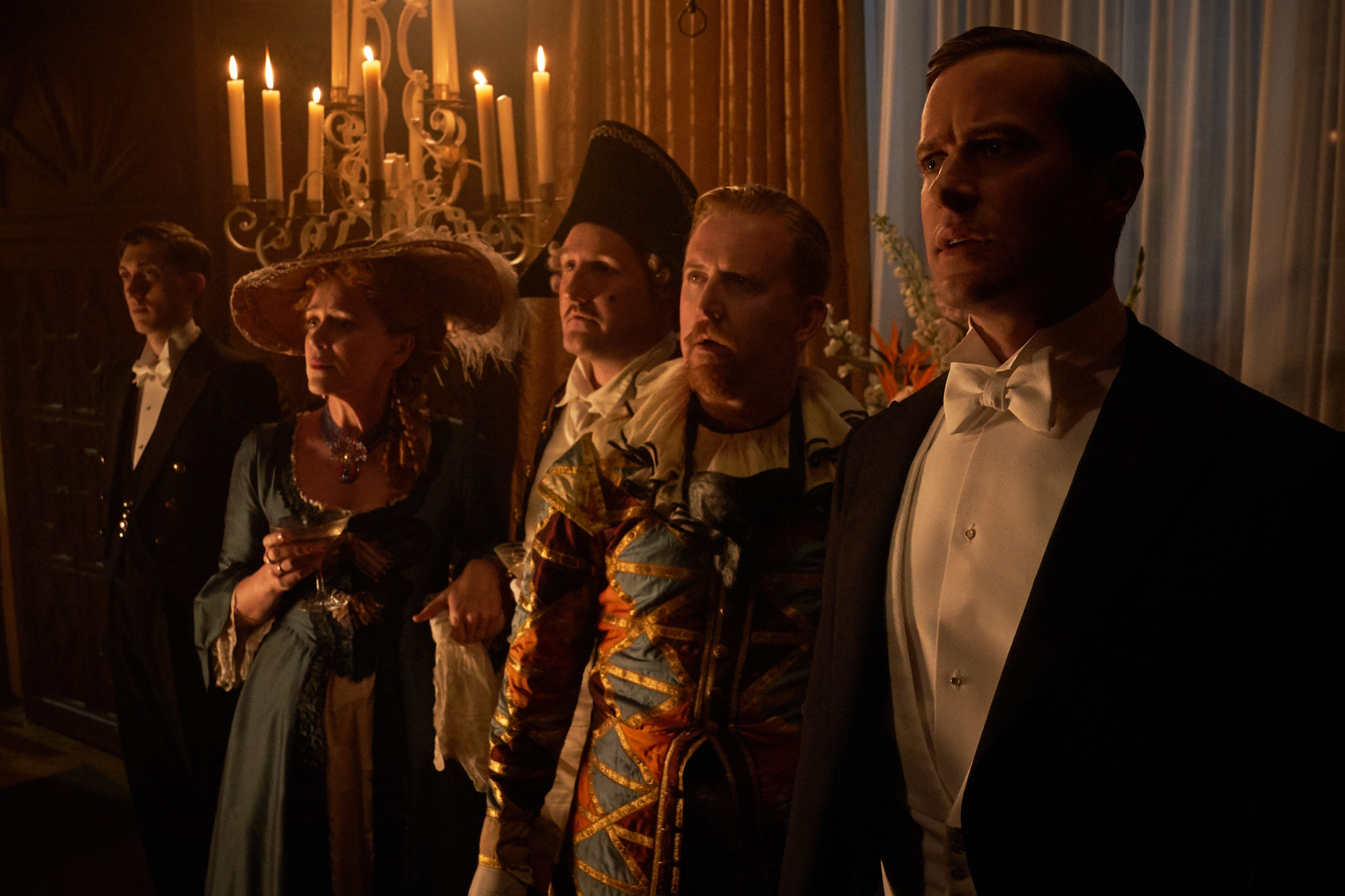 He admitted he's been, "a film buff," since he was little.
"It still excites me, it still fascinates me..."
"I love being apart of this huge team of more than 100 people all trying to make this thing work."
Rebecca is out on Netflix October 21st.