Spider-Man: No Way Home
The first official trailer for Tom Holland's Spider-Man: No Way Home has been released and it looks amazing.
Marvel Studios and Sony dropped it today after it leaked online over the weekend.
shout-out to the real ones who are watching the trailer for the first time right now

— Spider-Man: No Way Home (@SpiderManMovie) August 24, 2021
The trailer opens with MJ and Peter sitting on a rooftop as she reads out a piece about Spider-Man in the paper.
"Oh, look at this. This is a good one."
She reads, "Some suggest that Parker's powers include the male spider's ability to hypnotise females."
Peter says, "Can we just stay up here all day? It is so crazy down there."
Spider-Man is shown swinging through the city with MJ in his arms as it's revealed the whole world knows who he is.
Handcuffed in a police office, Peter insists, "I did not kill Myserio. The drones did!"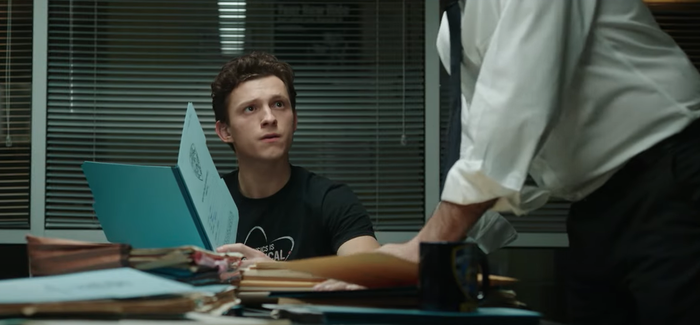 "The drones that are yours," an officer reminds him.
Later, on a Face Time call, MJ asks, "Does any part of you feel relieved about all this?"
Peter asks, "What do you mean?" "Now that everybody knows, you don't really have to hide or lie to people," she explains.
Doctor Strange
"For the record, I never wanted to lie to you. But how do you tell someone that you're Spider-Man?" He responds.
Later in the trailer, Peter turns to Doctor Strange to make people forget he's Spider-Man.
But he soon learns that by doing this, MJ, his friends and family also forget.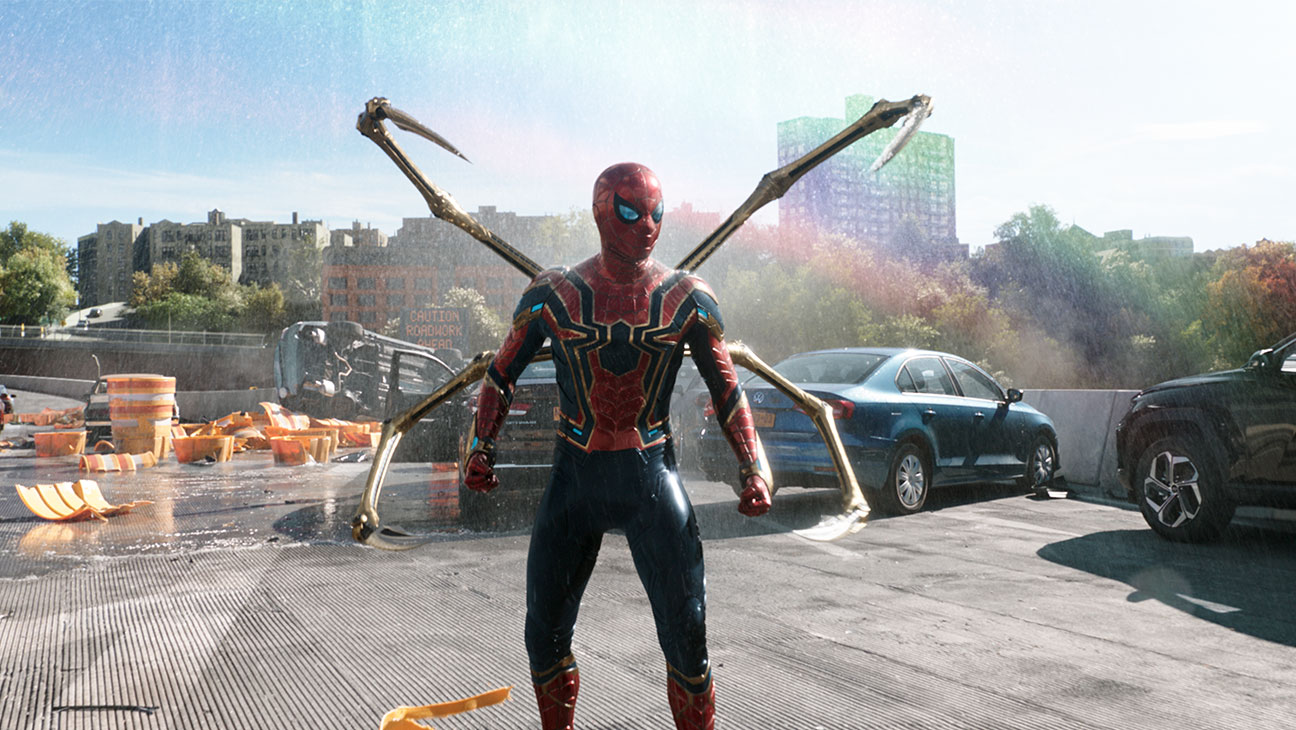 Peter messes with the spell and somehow manages to, "tamper with the stability of space time."
Doctor Strange explains, "The multiverse is a concept about which we know frighteningly little."
"The problem is you trying to live two different lives. The longer you do it, the more dangerous it becomes."
The trailer ends with a pumpkin bomb being thrown on a bridge; that's the weapon owned by Green Goblin.
Suddenly the long electronic arms of Doc Ock, played by Alfred Molina, reach across the tarmac.
"Hello Peter," he says as the trailer comes to an end.
Spider-Man: No Way Home drops this December 17th.