THE MAN SELLS FISH
Love Islander, Luca Bish, has caused quite a lot of controversy for himself over the past few days.
After the movie night drama he was seen to be very aggressive towards his fellow islanders when he saw that Gemma was, in his words, "entertaining" conversation with Billy.
Talking to Dami, the fish salesman said: "If she wants to f***ing play it down to me, I will f***ing explode."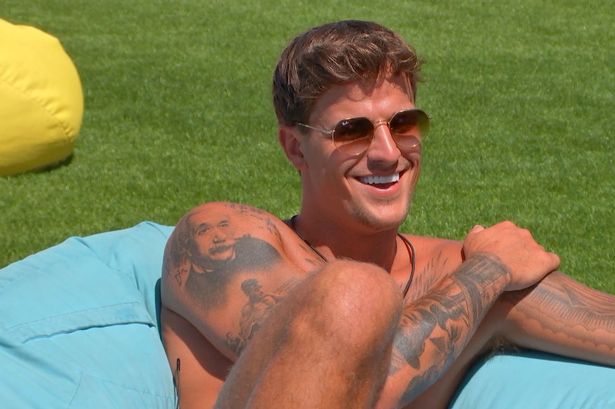 With fans calling for Gemma to dump Luca, his sister took to his Instagram Stories to address his "insensitive" reaction.
She wrote: "I want to apologise on behalf of Luca for his insensitive reaction on last night's episode. I know that when he watches it back, he will be embarrassed and deeply apologetic."
"We as his family don't condone his behaviour last might, but we do understand he is in an intense environment where his actions are heightened. Last night was not reflective of the boy we all know and love at home."
 

View this post on Instagram

 
She went on to say:
"Please be aware death threats and nasty comments totally overstep the mark and something we has a family should not have to ensure, for this reason we have turned off the comments and messages."
"For all those who have sent messages checking in on us, we would like to thank you very much and we see you."