Fanta's Pink GrapeFruit Zero is here and now we need you to choose the next flavour.
The battle of the Flavours is on!
What flavour should join Fanta's Pink GrapeFruit Zero? 
Are you Fanta Wild Berry? Or Blood Orange? 
You could win a trip to Ibiza with the Zoo Crew and Wild Berries. 
Here are all the best spots to go when in Ibiza;
This club is open air in the outdoors where you're sure to have a great night with their DJ hosted parties and pool! 
Boat Parties
An Ibiza classic, you can't miss the craic out on the open water with so many boat partiers to choose from you're sure to have a day you'll never forget! 
You might not always want to party but if you didn't get pictures did it even happen? Here are some spots for a good Insta shot.
Atlantas
Magic and enchantment surround Atlantis which sits on the western coast of Ibiza. This set of rock formations show the traces of hewn-out stones used for the citadel wall of Ibiza Town and give the place an ethereal edge. Indeed, it's a spiritual cove of wonder for many curious travellers. With a bit of searching near Cala d'Hort, you'll uncover this hidden treasure of a location and your jaw will drop.
Ibiza Henge
Ibiza's very own modern Stonehenge, aptly nicknamed Ibiza Henge. Located near to Cala Llentia, the basalt monument consists of a semicircle of 10-metre stone columns. En route, you pass through an ancient door frame placed there by the artist who designed it. This amazing piece of art is a must-see for any keen Instagrammer.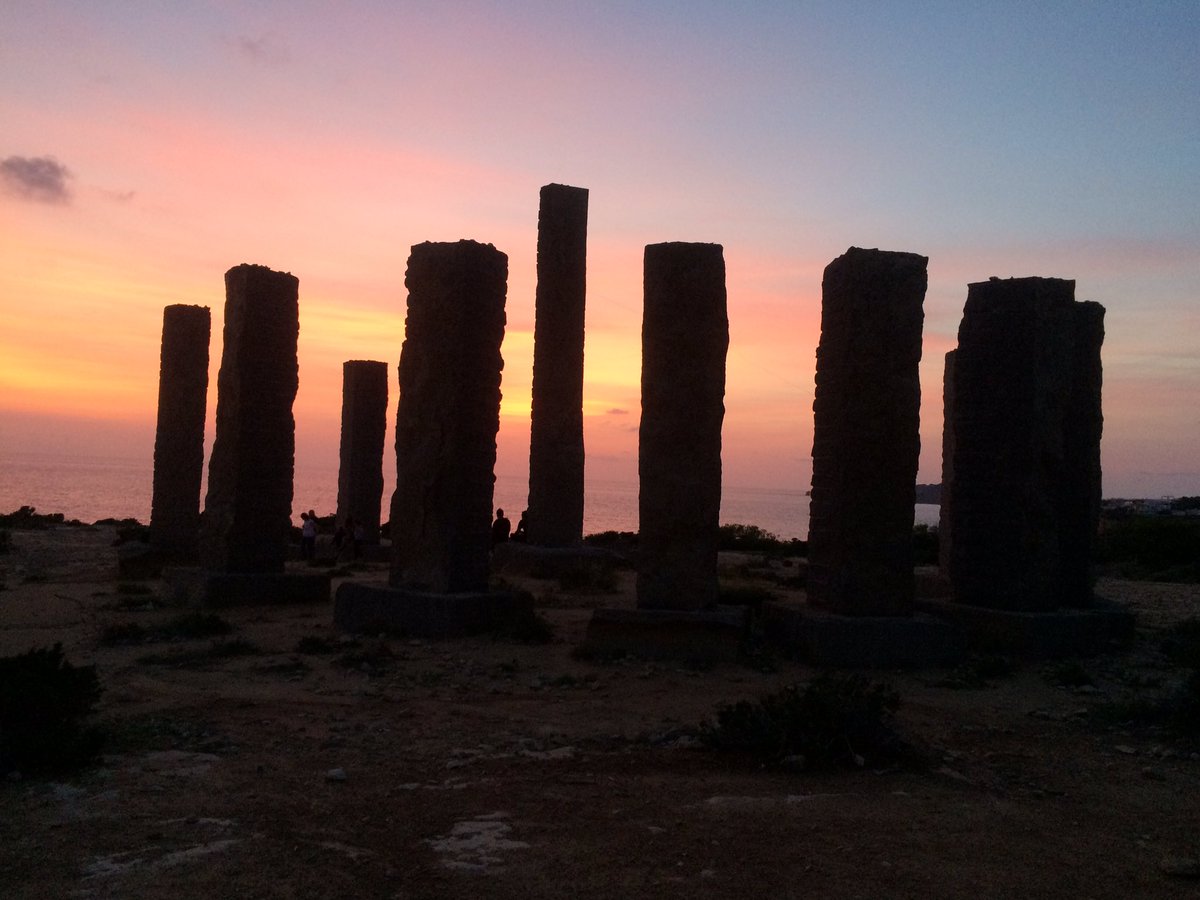 Sunsets
The iconic Ibiza sunset is now a thing of legend. As the sky turns a million hues of pink, orange and gold every night, a million visitors want to be there to see the sun pop away over the horizon, which is, as we all know, when the party really starts!