Need to stand out from the crowd?
These clothing items will definitely do that.
Here are the strangest items on ASOS right now to help you become a fashun.
ASOS DESIGN DOUBLE LAYER MINI PROM DRESS WITH BOW
If you have got a wedding coming up soon then this could be an option.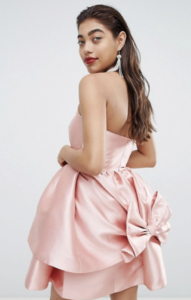 ASOS DESIGN PREMIUM CAPE MAXI DRESS
A Lewk! Be red carpet ready in this showstopper of a dress.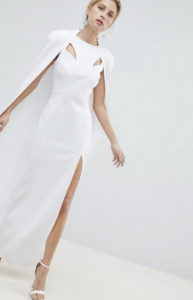 ASOS DESIGN CLEAR MAC WITH FAUX FUR COLLAR
Barbie Vibes. This rain mac is perfect for the upcoming Irish festival season. Show off your outfit and keep dry.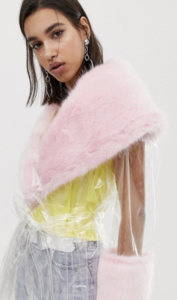 ASOS DESIGN PREMIUM EXTREME SLEEVE MIDI BODYCON DRESS
Got something up your sleeve? In this dress, you could have anything up there!
A race day option for sure.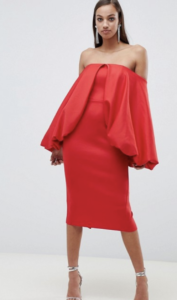 ASOS DESIGN DRENCH CLEAR LACE UP TRAINERS
Need new shoes for a night out that won't kill y9our feet after half an hour? Ditch the heels and dance into the early hours with these kicks.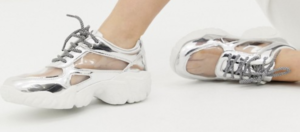 ASOS DESIGN GOLD FOIL EXTREME RUFFLE FLARE TROUSERS
We're not too sure about this one but you could work it into a sick Halloween costume or team it with a lace body.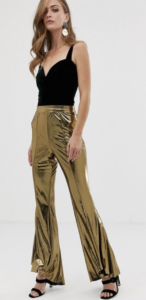 KISS THE SKY SPLIT LEG JUMPSUIT IN LACE WITH TASSLE DETAIL
We just talked about the festival season... Yes, we cannot wait for the Summer. Imagine rocking up to Longitude in this Vanessa Hudgens inspired jumpsuit!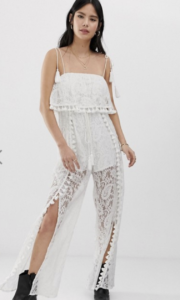 FLOUNCE LONDON SHEER ORGANZA COMBAT TROUSERS IN WHITE
Saving the best for last. These are definitely out there but would look 🔥 on the dance floor when styled right.