Play with Pride is back!
Limerick Pride is proud to sponsor the annual Play with Pride football match this weekend.
Kick-off for the game will be at 2pm, Saturday 16th at Janesboro Park, Limerick.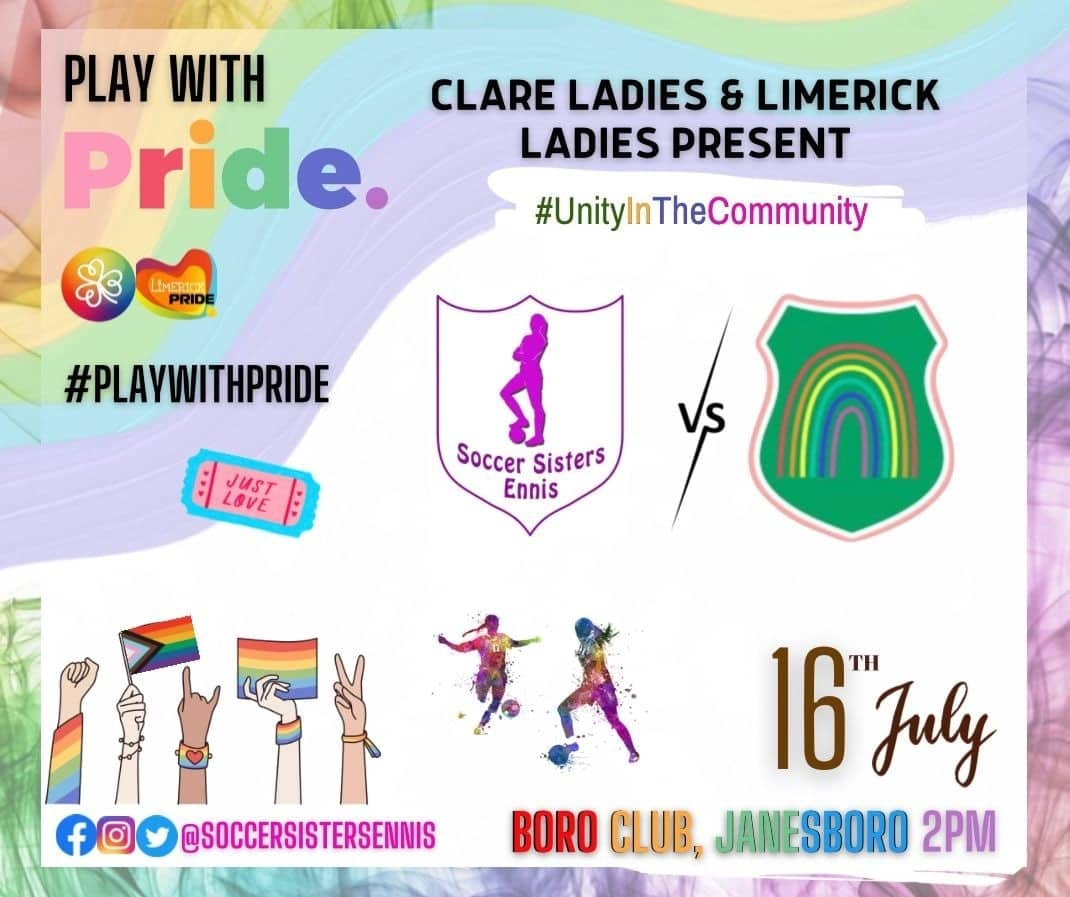 The Clare Ladies will take on neighbours Limerick Ladies to support the Unity in the Community campaign.
Both on the pitch and off, spectators are sure to be entertained, with drag queen cheerleaders cheering on each team from the side-lines.
The game will be followed by food and refreshments in the Janesboro FC grounds.
With the temperatures set to sore this weekend, what better way to way to spend it than with soccer and support.