Today's the big day.
Or one of them, anyway. If you've registered for Taylor Swift tickets, you'll find out today if you'll be able to access the sale.
While we don't know what time the email is due to arrive at, there have been fans online claiming that the process typically takes Ticketmaster up to 24 hours to send out all emails.
According to @TSTheErasTour, the emails are expected to begin being sent at 5pm.
Fans who received access to the Taylor Swift sale for Singapore received this email.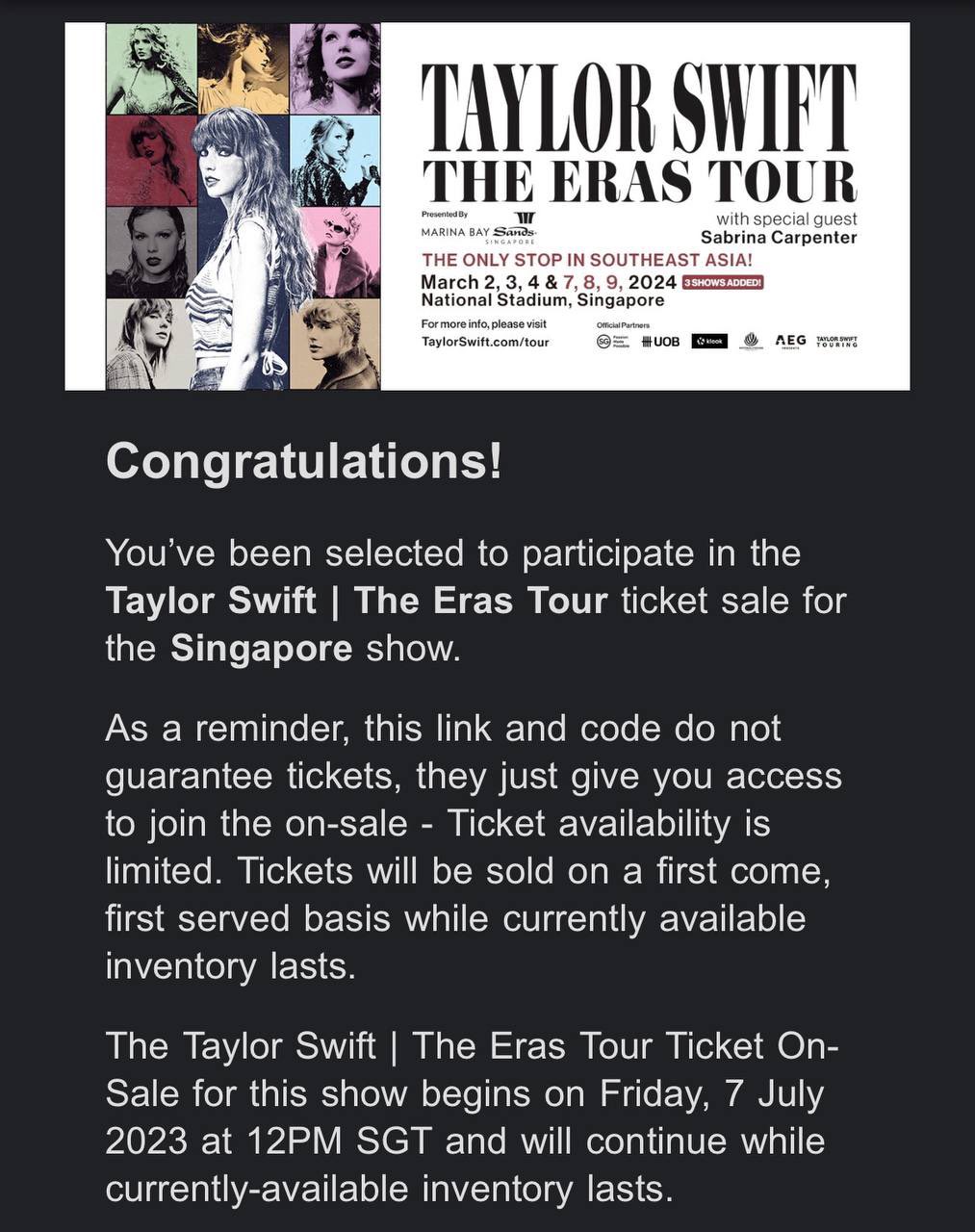 While fans who were waitlisted got this one.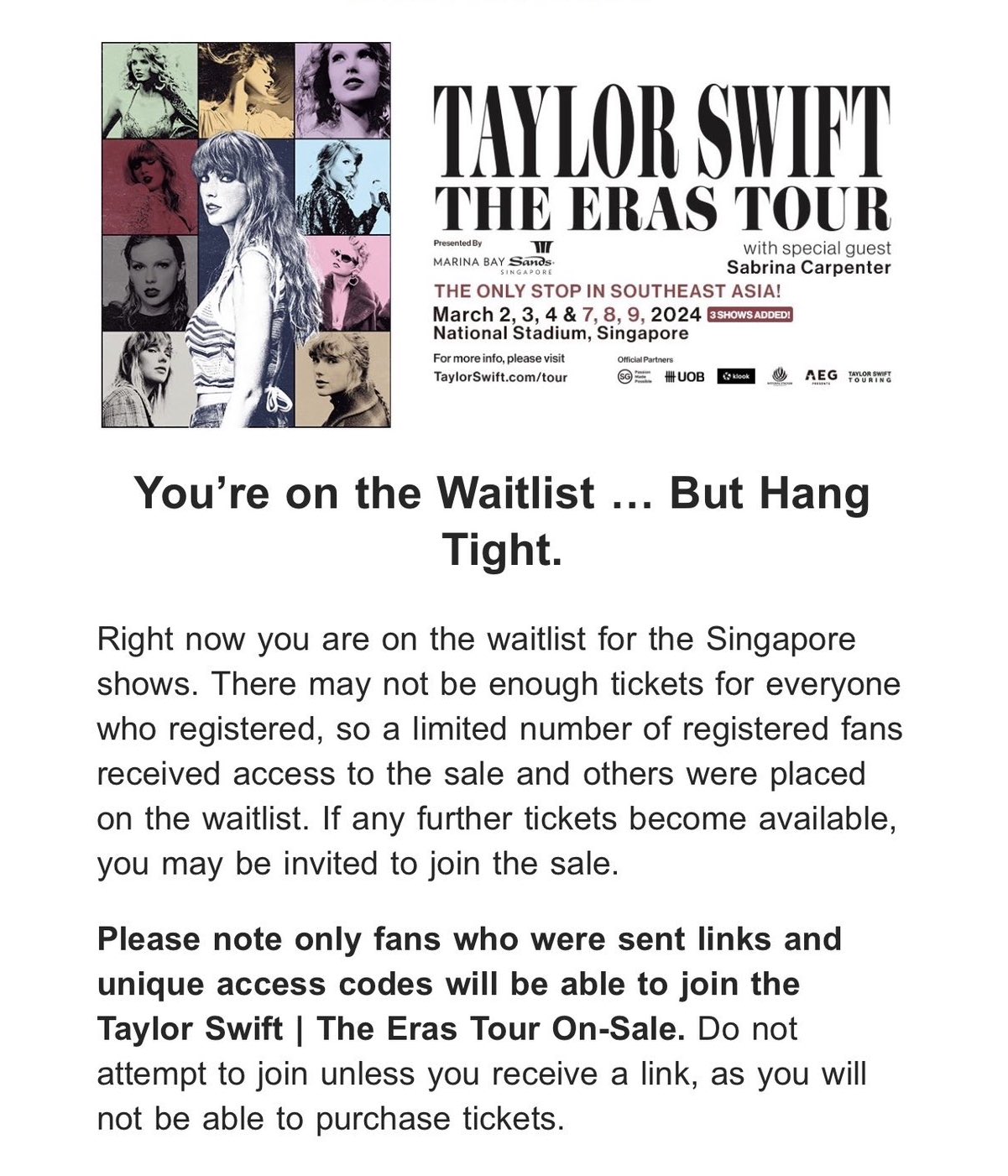 How are they deciding who gets access?
There have been some rumours about the process Ticketmaster are taking to determine who can access the sale.
One fan theory is that everyone that is deemed not to be a bot will receive access to the sale. Another fan has suggested that fans living in the country of the gig will get priority.
If you registered for access to Taylor's Dublin and London gigs, they'll prioritise you for Dublin and prioritise people in the UK for London.
The Ticketmaster Terms & Conditions state that they may give your information to a third party and use this to decide who gains access.
 

View this post on Instagram

 
What happens next?
If you gain access to the sale, you will be texted a code to the phone number you registered with. It was originally reported as this code would be sent on July 12th, but the exact date to expect it is now unclear.
The tickets will then go on sale on July 20th, with separate sale times for each of Taylor's three Irish dates. The Friday gig goes on sale at 11am, the Saturday gig at 1pm and the Sunday gig at 3pm.
Ticketmaster have said receiving access to the sale doesn't guarantee you will definitely get tickets, as there may be more people with access to the sale than tickets available.
If you don't gain access to the sale, it's not clear what happens next. Many of Taylor's American concerts have had more tickets go on sale in the days leading up to the concert.
It's also possible that they will release a batch of tickets and then a second batch to the waitlisted customers.
 

View this post on Instagram

 
Have many people registered?
Official numbers for the amount of registrations in Ireland haven't been released yet, but it's been reported that 7.8 million people registered for the UK sale. It's not been made clear if Ireland was included in this.
Meanwhile, other countries have seen a massive amount of registrations as well – with Singapore reportedly having 22 million people register for access.
The population of Singapore is 5.6 million, but millions of Swifties from neighbouring countries signed up in the hopes they could travel to experience The Eras Tour live.
But Singapore's stadium only has a capacity of 55k, which means Taylor could play there every night for a year and there still wouldn't be enough tickets.