The Hollywood actor has been added to the line up for Forbidden Fruits Festival on the June Bank Holiday weekend.
The actor is well know for his role in "The Wire" and "Luther", "Thor" and "Mandela: Long Walk to Freedom", the Golden Globe-winning actor, is will play a DJ set at the festival.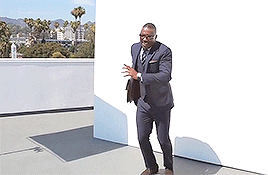 Idris has been DJ'ing since the age of 14, and started DJ'ing in nightclubs at the age of 19. He has collaborated on a rap on a remix of Skepta's anthem 'Shutdown'. "Driis", the name Idris goes under as a DJ and hip-hop performer. 
Catch Idris and many more acts at Forbideen Fruits this Summer in The Royal Hospital Kilmainham Dublin.