Molly-Mae Hague shows off her natural teeth
Love Island's Molly-Mae Hague is on a mission to return to her natural looks.
In October, she had her lip fillers dissolved, and now, she's reversing some of the dental work she's had done.
The reality star had her composite bonding removed, and she shared the whole process in a YouTube video.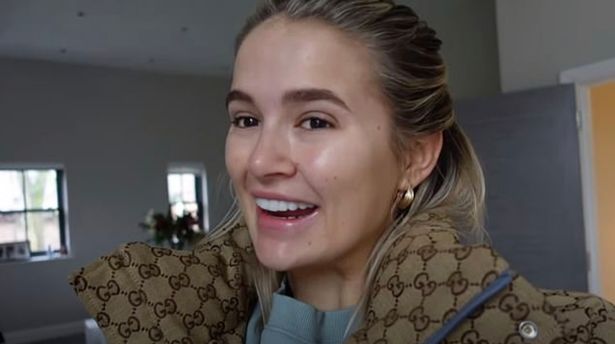 Composite bonding is when you bond a tooth coloured resin material to existing teeth to reshape them, or improve the colour.
After having hers removed, Molly-Mae told the camera that she's unsure if she likes her natural look.
She said, "I've barely even shown Tommy properly because I am really not sure about it."
 

View this post on Instagram

 
"I am really not sure about it, I don't know how I feel about it."
"These are my natural teeth... as you can see, it is a super different smile to my composite bond smile."
"My teeth are a lot smaller and don't fill my mouth as much but yeah, this is the natural me."
They're, "a bit yellow"
Molly-Mae went on to reveal they are, "a bit yellow," which she said, "is kind of disgusting."
However, it's expected considering, "they haven't been touched for about two years."
"I thought they were going to be much worse than this. Luckily they are in good condition."
 

View this post on Instagram

 
"The main thing about this for me was to just make sure my teeth were in good condition, my gums were in perfect condition."
"I got my composite bonds on when I was 19," she revealed.
"Your gum health is so important and I feel that wasn't particularly a smart move to be doing that so young when I didn't need to."
 

View this post on Instagram

 
Molly-Mae went on to reveal the process of removing her composite bonds took three hours.
She said it was basically her just sitting in a chair as her dentist polished her teeth for hours.
Watch the reality star's YouTube vlog here:
In October, Molly-Mae documented the process of having her lip fillers removed.
Watch that here.