Kim Kardashian changes her whole look
Kim Kardashian surprised her Instagram followers last night with a dramatic new look.
The KUWTK star bleached her eyebrows blonde, and changed her hair to match the style.
Fans of her original look will be happy to hear she's since reverted back.
Kim posted a video of herself mid-bleaching her brows and asked, "Can you guess what the set vibes are today?"
In her next story, she showed off the finished look and said, "So it's really cute guys, my bleached brows."
"I'm into it. Can't wait to show you guys the final look…"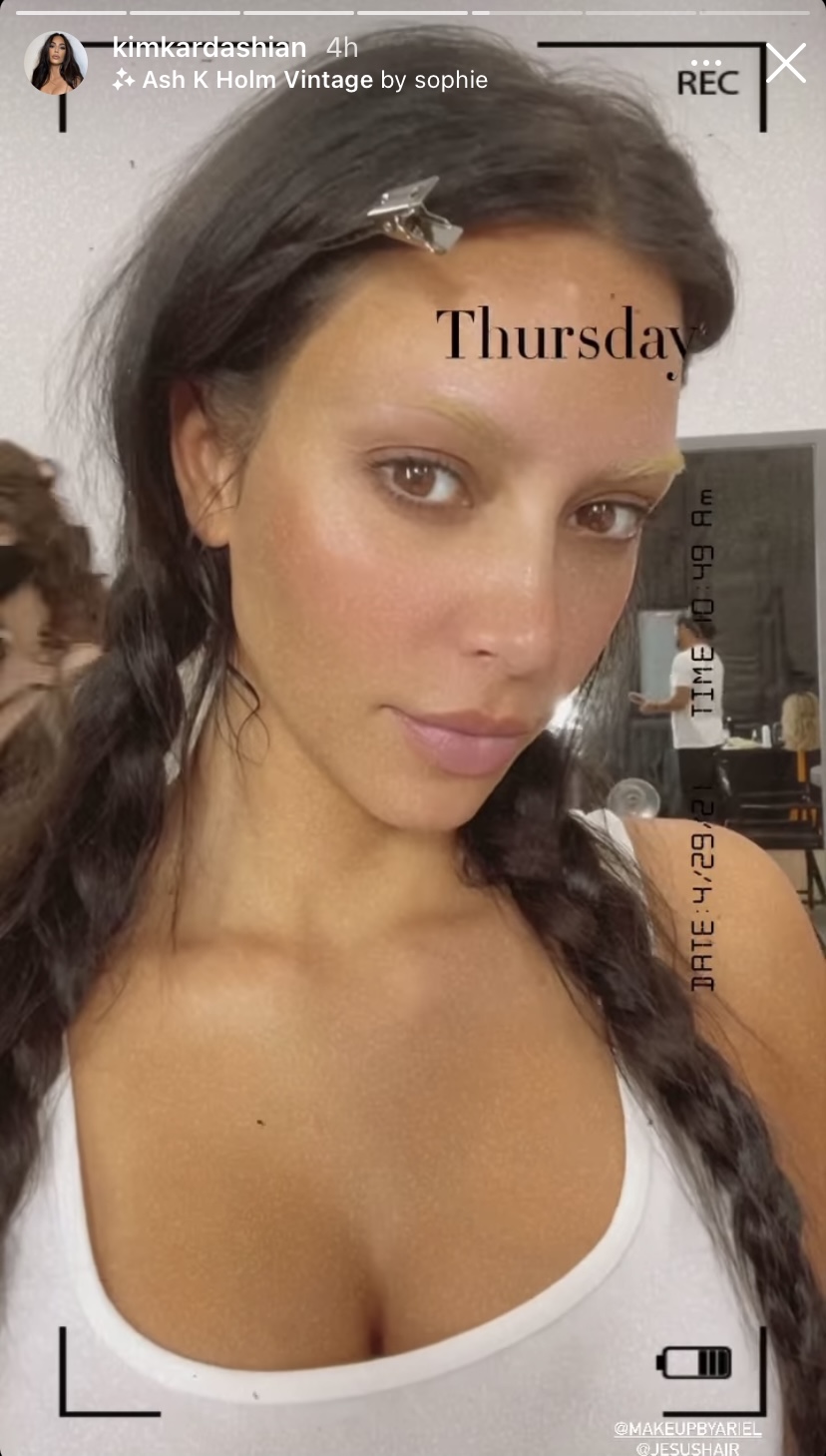 Her next story showed off the final look, and we're loving it.
She changed her hair, and donned a curled blonde do.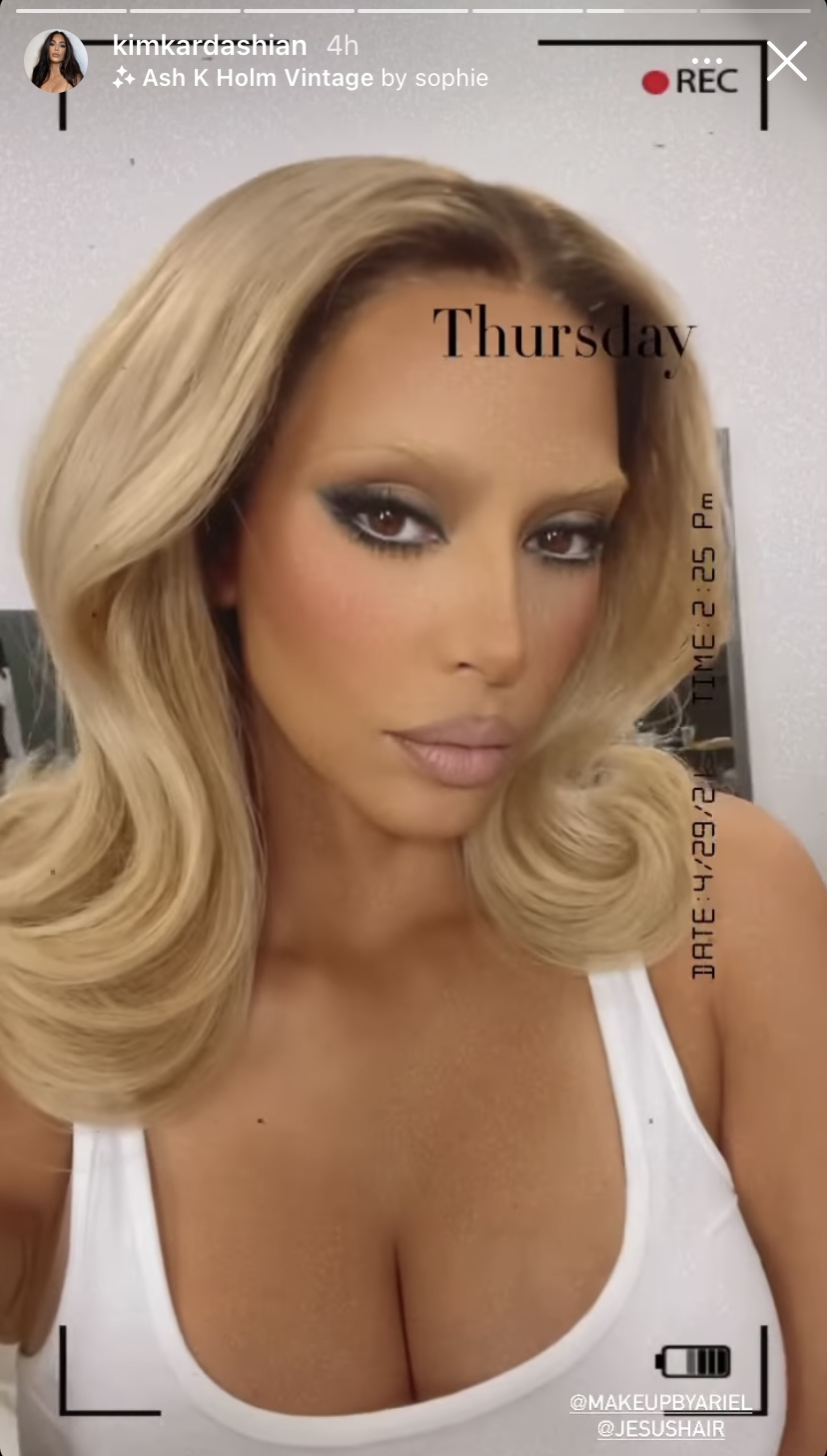 If you prefer her original dark hair and eyebrows, you'll be happy to hear she's since reverted back.
She shared a mirror selfie on Instagram Stories and wrote, 'I'm back to dark already don't worry.'
Is there a look this lady can't pull off? We're starting to think not...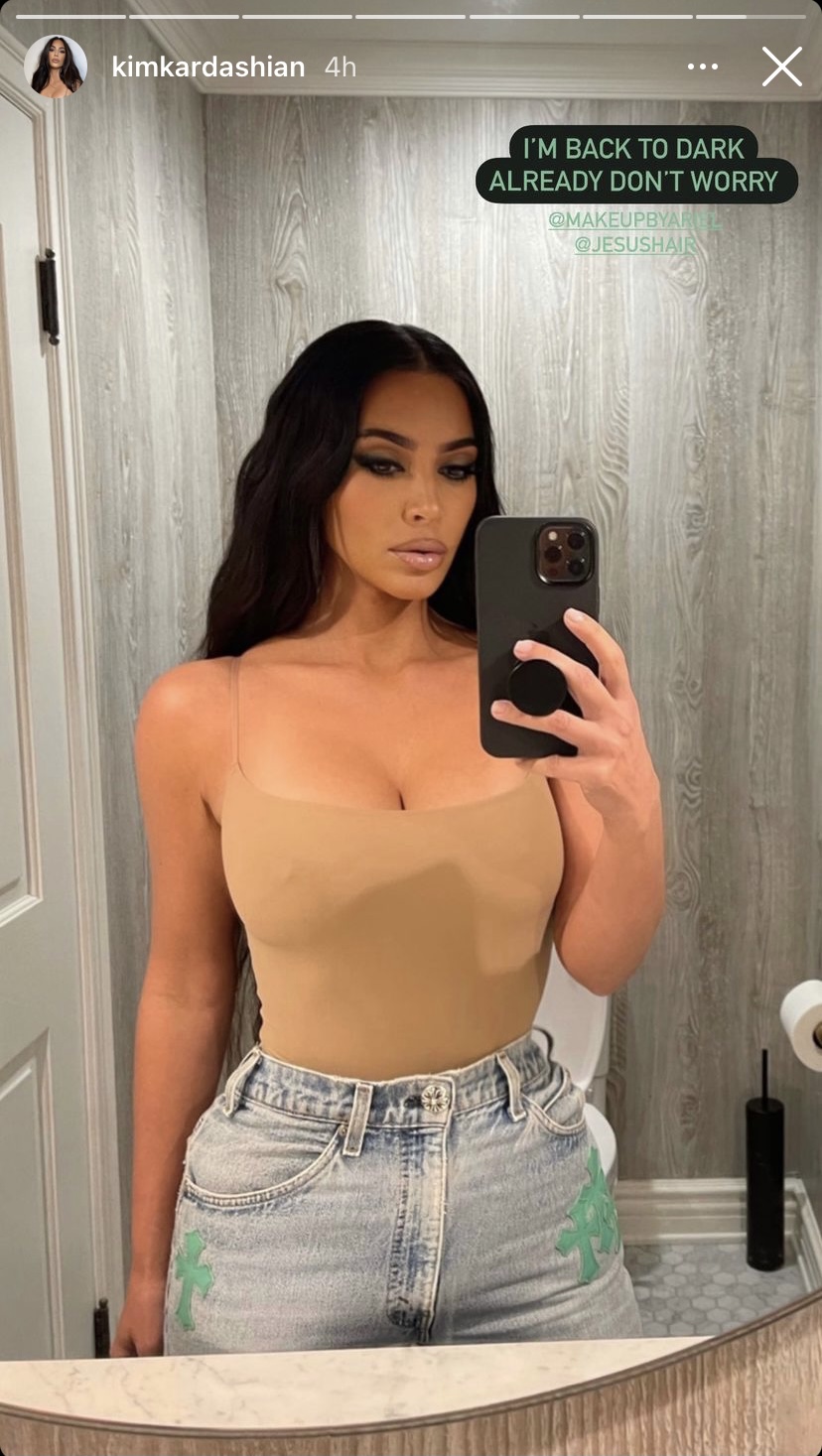 In other Kim K news, there's rumours going around that she could be dating CNN reporter Van Jones.
Read more here.